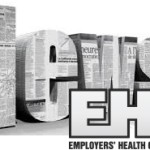 Leading the News
HHS Proposal Expands ACA Protections For Transgender Patients.
HHS yesterday released a proposed rule  that expands on the Affordable Care Act's protections against healthcare discrimination. A number of major national outlets covered the announcement, focusing on new language that clarifies protections for transgender individuals.
The New York Times  (9/4, A12, Goodnough, Sanger-Katz, Subscription Publication) reports that the Obama Administration proposed a rule Thursday "that would forbid most health insurers and medical providers to discriminate against transgender patients, including by prohibiting insurers from categorically denying coverage of care related to gender transition." The proposal clarifies Section 1557 of the Affordable Care Act, which prohibits "any health program or activity" that receives Federal funds from discriminating based on race, national origin, sex, age, or disability. The proposed rule "expands on that broad language, specifying that the administration considers discrimination on the basis of gender identity a form of sex discrimination."
The AP  (9/4, Alonso-Zaldivar) reports that Jocelyn Samuels, head of the Office for Civil Rights at HHS, "said the rule does not explicitly require insurers to cover gender transition treatment, including surgery." However, insurers could face scrutiny if they deny medically necessary services related to gender transition. "It is basically a requirement that insurers use nondiscriminatory criteria," Samuels told reporters. According to the AP, the proposal also bans healthcare facilities "from denying transgender people access to restrooms that match their individual gender identity."
The Washington Post  (9/4, Bernstein) reports that the proposed regulation also clarifies that women cannot be charged more than men for health insurance or services because they need prenatal or maternity care. Additionally, the proposal "expands existing nondiscrimination prohibitions in health research to ensure that no federally funded medical research discriminates against women." Reuters  (9/4, Humer) reports the rule also requires providers to extend communication assistance for individuals with limited English or disabilities like hearing loss.
The Washington Times  (9/4, Howell) reports that reaction to the proposal "was largely positive." Kris Hayashi, executive director of the Transgender Law Center, said, "The proposed HHS rule is an enormous milestone for all transgender and gender nonconforming people in the U.S. access to safe, respectful health care [as] a basic human right, and this policy makes a huge advance toward equity in health care for transgender people."
US News & World Report  (9/3, Leonard) reports that when the rule is finalized, it will apply to health insurance plans "sold through federal- and state-run marketplaces, and to Medicaid, Medicare and the Children's Health Insurance Program." It will also apply "to any doctor, hospital or clinic that accepts government funding."
The Huffington Post  (9/4, Young) reports the proposed regulations "would leave in place exemptions for religious organizations, and would preserve the 'conscience clause' allowing medical providers to ignore the rules because of religious beliefs." Bloomberg News  (9/3, Tracer) reports that the proposal is open for public comment until Nov. 6.
Meanwhile, HHS said it was postponing a decision on whether it will try to extend anti-discrimination protections to gay, lesbian, and bisexual people, the Wall Street Journal  (9/4, Radnofsky, Subscription Publication) reports. Officials said in the draft proposal that the ACA "is mixed on whether existing federal nondiscrimination laws prohibit discrimination on the basis of sexual orientation as a part of their prohibitions of sex discrimination."
Also covering the story are NBC News  (9/4, Fox), CNBC  (9/4), Kaiser Health News  (9/4, Appleby), Congressional Quarterly  (9/4, Subscription Publication), NJBIZ (NJ)  (9/3), New York Magazine  (9/4), Modern Healthcare  (9/3, Dickson, Subscription Publication), Vox  (9/4, Kliff), the Daily Caller  (9/4, Neff), and the Washington Examiner  (9/4).
Legislation and Policy
OMB Chief Asked HHS For "Aggressive Strategy" To Reduce Improper Payments.
NPR  (9/4) reports that Office of Management and Budget Director Shaun Donovan "called for a 'more aggressive strategy' to thwart improper government payments to doctors, hospitals and insurance companies in a previously undisclosed letter to Health and Human Services Secretary Sylvia Mathews Burwell earlier this year." In the letter sent Feb. 26, 2015, Donovan "cited problems with traditional Medicare" and Medicare Advantage, and also "noted in his letter that payment errors rose by $3.1 billion last year in Medicaid." Additionally, "he directed HHS to draw up a plan for getting payments right under the Affordable Care Act." According to the article, a copy of the letter was released to the Center for Public Integrity this week through a court order in a Freedom of Information Act lawsuit.
The Hill  (9/4, Sullivan) reports that the letter asked HHS to develop a "comprehensive corrective action plan" to reduce improper payments. Donovan "asked for the plan on Medicare payments by April 30, 2015 and the ACA plan by May 31, 2015." The Hill adds that OMB and HHS declined to comment on the letter or whether HHS submitted such plans.
Hatch Considers Using Reconciliation Bill To Repeal ACA's Device Tax.
Congressional Quarterly  (9/4, Subscription Publication) reports that Senate Finance Committee Chairman Orrin Hatch (R-UT) "has his eye on using a potential reconciliation bill later this year or early in 2016 to repeal parts of the health care overhaul, including the 2.3 percent excise tax on medical devices." The House passed a device tax repeal in June, and Hatch has been "hunting for a home" for a similar bill he authored. "You can overdo reconciliation. But I would like to get rid of the medical device tax," he said. Meanwhile, Democrats "are expected to strongly oppose any reconciliation bill aimed at uprooting part of the health law."
Physician-Owned Hospitals Not "Cherry-Picking" Patients, Study Shows.
Kaiser Health News  (9/4) reports that physician-owned hospitals "are often vilified in America's health care system, accused of siphoning the most profitable operations away from other hospitals while leaving them with the sicker and poorer patients." But a new study published online  Wednesday by The BMJ "concluded that overall, physician-owned hospitals are not cherry-picking patients or limiting themselves to the most lucrative types of procedures and operations." Researchers found that, overall, "patients at physician-owned hospitals were slightly healthier than those at hospitals doctors did not own, but patients had similar death rates and faced the same numbers of chronic diseases."
Interest Rate Hike Could Encourage More Borrowing In Healthcare.
Modern Healthcare  (9/4, Subscription Publication) reports that the Federal Reserve could raise interest rates as soon as this month, "but the move isn't likely to deter healthcare borrowing." In fact, it "may even encourage providers to accelerate spending plans to stay ahead of rising rates." The article says the improving economy, higher patient volume, and "benefits from the Affordable Care Act" are boosting optimism in the industry. In the first half of the year, healthcare bond issuances "totaled $18.9 billion, a 76% increase over the prior-year period's $10.8 billion, a Thomson Reuters analysis found."
Health Systems Consolidate Amid Rising Costs, New Payment Models.
Reporting in continuing coverage on the "ongoing merger talks between Beth Israel Deaconess Medical Center of Boston and Lahey Health of Burlington," the Boston Globe  (9/4, Mccluskey) says that rising health costs and new payment systems have "only added to hospitals' urgency to find efficiencies through mergers." In Massachusetts, which saw healthcare spending jump nearly 5 percent last year, most large health systems "have done deals — or, at least, sought them out — in recent years." Industry officials and analysts say large networks that offer a range of services "are the best way to manage patient care and costs."
US Chamber Of Commerce Official Says ACA Fight Should Focus On "Targeted" Changes.
The Washington Examiner  (9/4) reports that Randy Johnson, senior vice president of labor, immigration and employee benefits at the US Chamber of Commerce, "said Thursday that the fight against Obamacare is largely over and that critics' energies were better spent fixing specific problems caused by the landmark healthcare legislation." Johnson told reporters, "There is a growing realization that repeal won't happen." The article notes the chamber was a "staunch opponent" of the ACA when it was passed in 2010. Johnson "said the most fruitful path involved legislation offering 'targeted' changes to specific parts of the law."
BYU Students Could Face Fines Over Non-Compliant Health Plan.
The AP  (9/4, Price) reports that some students at Brigham Young University "could face hundreds of dollars in fines if they stay on the school's student health plan, which doesn't comply with federal law in part because it doesn't cover birth control." A grace period for the plan to comply with the Affordable Care Act ended Aug. 31, according to a BYU spokesman. Beyond the contraception requirements, "BYU's student plan doesn't meet other federal standards about spending on actual care versus administrative costs and how much it will pay out each year."
The Provo (UT) Daily Herald  (9/4) reports that the change "appeared to come as a surprise to some students." HealthCare.gov "indicates most student health plans would be eligible."
Oregon, Oracle Clash In Court Over Copyright Issue.
The AP  (9/4, Cooper) reports that a lawyer for Oracle Corp. asked US District Judge Anna Brown to let the company's copyright lawsuit against the state of Oregon proceed, despite the state's assertion that it is immune from litigation. Oracle, "which was the primary technology contractor on the Cover Oregon project, maintains it was never fully paid for its work and that the state illegally used Oracle's code." The AP notes that the Oregon Legislature voted earlier this year to disband Cover Oregon and transfer its responsibilities to the state. Oregon's lawyers "argue that the legislative move requires that Oracle's lawsuit be dismissed because the state is generally immune from litigation under the 11th Amendment to the U.S. Constitution, while the autonomous Cover Oregon was not."
Public Health and Private Healthcare Systems
National Journal: Kasich's Stance On Medicaid Expansion Not Dooming Presidential Bid.
National Journal  (9/4, Subscription Publication) reports Ohio Gov. John Kasich (R) was criticized by fellow Republicans for his decision to expand Medicaid under the ACA – a "great apostasy" that was expected to doom his White House bid. But as "evidence emerges that Obamacare is not the political flash point it once was, even among Republicans, Kasich is ascending as an increasingly credible challenger for the GOP presidential nomination." The article points to several signs that suggested the issue "might not be the drag on Kasich that many though it would be." In April, a Kaiser Family Foundation poll found that lowering prescription drug costs was a top priority for more Republican voters than repealing the ACA. Additionally, "polling has frequently found that more than half of Republicans support Medicaid expansion in isolation from the overall law."
Medicare Demonstration Will Lower Out-Of-Pocket Costs For Chronically Ill Patients Seeking High-Value Care.
Modern Healthcare  (9/4, Subscription Publication) reports in continuing coverage that CMS this week "raised the curtain on its latest voluntary demonstration program, called the Medicare Advantage Value-Based Insurance Design Model." The five-year project will begin Jan. 1, 2017. Advantage plans in Arizona, Indiana, Iowa, Massachusetts, Oregon, Pennsylvania, and Tennessee can participate in the program, which will "lower out-of-pocket costs for chronically ill patients who seek high-value services and providers."
Several Hundred Alaskans Apply For Expanded Medicaid Coverage On First Day.
The Juneau (AK) Empire  (9/3) reports that the first day of Medicaid expansion in Alaska resulted in a "slightly busier Tuesday" for the state Division of Public Assistance. According to figures released Wednesday by the Alaska Department of Health and Social Services, 252 residents dropped off completed application forms in person, while another 104 applications were submitted online "and Southeast Alaska Regional Health Corporation dropped off 46 applications in Sitka." Twenty-seven applications were "turned around by office staff in the first day, and those applicants now have health insurance." According to the article, about 20,000 more Alaskans are expected to apply for coverage.
Meanwhile, Dan Diamond writes in a Vox  (9/4) piece that Tuesday's expansion "very nearly didn't happen," as Gov. Bill Walker (I) "and the state legislature had been locked in a flurry of lawsuits and motions that went all the way up through Monday, before the Alaska Supreme Court permitted the expansion to proceed." Diamond suggests that such "knock-down, drag-out battles over Medicaid expansion might be the new normal for the foreseeable future."
More Seniors Wind Up In Medicare "Donut Hole" As Drug Costs Rise.
The Pittsburgh Post-Gazette  (9/4, Twedt) reports on Medicare Part D's "donut hole — the point at which seniors have exhausted their basic benefit and must pay a larger share of the cost out of their own pocket." According to the article, the gap has been a "financial trap door for beneficiaries, severely cutting back coverage after their drug costs reach a certain point then resuming only after those costs reach a 'catastrophic' threshold." While the ACA will eventually close the gap, "rising drug costs until then are sending more seniors into the hole."
Utah Leaders Praised For Crafting Medicaid Expansion Plan.
In an opinion piece for the Deseret (UT) News  (9/4), the Rt. Rev. Scott B. Hayashi, the 11th Episcopal bishop of the Diocese of Utah, applauds Utah Gov. Gary Herbert and legislative leaders for putting aside "strong rhetorical arguments" and crafting a framework plan for Medicaid expansion. Hayashi asks "that all of us make sure their work is recognized and passed for the sake of all of us, especially our neighbors who continue to live in the shadows of our health care system."
Opinion: Proposed Cuts To Radiation Therapy Centers Are "Bad Medicine."
Christopher M. Rose, MD, FASTRO, chief technology officer of Vantage Oncology, writes on The Hill  (9/4) "Congress Blog" that CMS' proposed Physician Fee Schedule regulation for 2016 would cut payments "to freestanding radiation therapy centers by six percent." Rose says the proposed cuts "are bad medicine" for cancer patients and providers, as nearly 65 percent "of all cancer patients are treated with radiation therapy during their course of care."
Also in the News
Health Insurance Startup Oscar Is Expanding Despite Losses.
Bloomberg News  (9/4, Tracer) reports that health insurance startup Oscar has created an app that "quickly connects customers and doctors, addressing a common complaint about health insurers, that finding the right doctor within a network takes too long." The start-up has about 40,000 customers in New York and New Jersey and is expanding to California and Texas, even though the company reportedly lost $37 million last year. Oscar's investors attribute this loss to normal expansion costs.