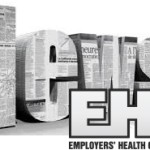 Leading the News
House Panel Advances Bill To Dismantle ACA Through Reconciliation.
The AP  (9/30, Ohlemacher) reports that Republicans on the House Ways and Means Committee yesterday advanced legislation that would repeal the ACA's individual and employer mandates. Unlike with previous repeal bills, however, House Republicans are seeking to pass the legislation using reconciliation. The special budget process allows the Senate to pass legislation with just 51 votes. President Obama "can still veto it, but the vote could provide a blueprint for dismantling the law if Republicans retake the White House in 2016."
The Washington Times  (9/30, Howell) reports that the Ways and Means Committee voted 23-14 along party lines to scrap the "insurance mandates on individuals and large employers and levies on medical devices and generous health care plans." The panel also "voted by voice to scrap a panel set up under the health law to rein in Medicare costs." According to Chairman Paul Ryan (R-WI), the bill "would dismantle this unworkable law."
Politico  (9/30, Haberkorn, Kim) reports that the House Budget Committee is expected to combine several bills into a reconciliation package next week. From there, "House leaders are expected to bring the legislation to the floor for a vote." According to The Hill  (9/29, Sullivan), the package "will include a provision slashing federal funding for Planned Parenthood, an issue that had threatened to derail work on a government funding bill."
The Washington Examiner  (9/30) reports that the package of bills also includes "an effort to repeal the Public Health and Prevention Fund, which authorizes $2 billion in 2015 for various public health services." Rep. Joe Pitts (R-PA) on Tuesday characterized the fund as a "slush fund that the [health and human services] secretary can spend without any congressional oversight or approval."
The Daily Caller  (9/30, Brufke) and the Washington Examiner  (9/30) also report the story.
Legislation and Policy
Hillary Clinton Says She Would Scrap ACA's "Cadillac Tax."
Major print and online media outlets covered Hillary Clinton's announcement yesterday that she would support eliminating the ACA's "Cadillac" tax. The move, portrayed as a major break with the Obama Administration, could help Clinton garner more support from unions, who have strongly opposed the levy.
The Wall Street Journal  (9/30, Meckler, Armour, Subscription Publication) reports that Hillary Clinton said Tuesday that she supports repealing the Affordable Care Act's so-called Cadillac tax on high-cost health plans, a provision that has drawn the ire of unions and Republican lawmakers alike. The Democratic presidential candidate said in a statement, "Too many Americans are struggling to meet the cost of rising deductibles and drug prices," adding, "That's why, among other steps, I encourage Congress to repeal the so-called Cadillac tax."
The AP  (9/30, Lerer, Alonso-Zaldivar) reports that Clinton's effort "is part of a series of changes she is proposing to 'build on' the Affordable Care Act." Repealing the 40-percent excise tax on premium health plans, which goes into effect in 2018, would cost an estimated $91 billion over 10 years, but Clinton "says some of her other health care proposals would more than cover that expense, keeping the law fully-funded."
Politico  (9/30) says Clinton's move is "a major break with the Obama administration," while Jonathan Cohn of the Huffington Post  (9/30) writes that the White House "won't be happy about the news." According to The Hill  (9/30, Ferris), Clinton's opposition to the Cadillac tax "will put her at odds with most ObamaCare backers."
The New York Times  (9/30, Subscription Publication) says the announcement could help draw support for Clinton's campaign from "unions that have been holding off making an endorsement, in part because of support among organized labor's rank-and-file for Senator Bernie Sanders, the independent from Vermont." The Washington Post  (9/30, Gearan) notes that Sanders "introduced a bill last week to repeal the tax."
MSNBC  (9/30) reports that in recent months, the "center of gravity in the Democratic Party has moved against the tax." According to the article, "mainstream Democrats" like Sens. Chuck Schumer (D-NY) and Chris Murphy (D-NY) have signed on to Sanders' bill.
Also covering the story are Reuters  (9/30, Whitesides), Bloomberg Politics  (9/29), CBS News  (9/30), National Journal  (9/30, Subscription Publication), POLITICO New York  (9/30), the Daily Caller  (9/30, Ross), and the Washington Examiner  (9/30).
Providers Criticize Insurance Mergers At House Hearing.
Modern Healthcare  (9/30, Subscription Publication) reports that the chief executives of Aetna and Anthem "returned to Capitol Hill Tuesday to defend their respective transactions to House members, the second such congressional hearing in a week, but hospitals and doctors said the deals remain unjustified and deserve sharp federal scrutiny." Aetna CEO Mark Bertolini said his company's acquisition of Humana is mostly about growing its Medicare Advantage business. Anthem CEO Joseph Swedish said his company's merger with Cigna would boost its commercial business and result in savings for self-insured employers. Providers, however, reiterated their arguments that the deals would reduce competition in insurance markets and lead to higher premiums. "We are at a critical decision point on health insurance mergers," said Andrew Gurman, MD, president-elect of the American Medical Association, adding, "Once consummated, there is simply no going back."
Bipartisan Push To Halt ACA Small Business Rules Gains Momentum.
Modern Healthcare  (9/30, Subscription Publication) reports on the momentum building in Congress "to halt an Affordable Care Act mandate requiring employers with 51 to 100 employees to offer plans on the small-group market." The House on Monday unanimously passed the Protecting Affordable Coverage for Employees (PACE) Act, which allows states to choose whether to expand the small-group market to include businesses with up to 100 workers. Observers are waiting to see if the Senate "will follow the House's lead." House members "are optimistic that unanimous support will mean quick action, said Paul Kincaid, communications director for Rep. Tony Cárdenas (D-Calif.), a co-sponsor of the bill."
Federal Health Plan Enrollees To See Highest Cost Increase In Five Years.
The Washington Post  (9/30, Yoder) reports in its "Federal Eye" blog that the government announced Tuesday that enrollees in the health insurance program for Federal employees and retirees will see an average increase of 7.4 percent for their share of premiums in 2016, marking "the largest increase since 2011." According to OPM officials, "the increases are in line with estimates of upcoming hikes in private-sector employer-sponsored health plans, which are in the 4 to 6 percent range."
Lawmakers Urge HHS, OMB To Delay Stage 3 MU Rule.
Healthcare IT News  (9/30) reports in continuing coverage that 100 members of Congress sent a letter this week to OMB Director Shaun Donovan and HHS Secretary Sylvia Burwell, urging them to delay finalizing the Meaningful Use Stage 3 rule. "We believe that additional time is necessary for the proper evaluation and optimization of implemented technology to insure the technology can ensure better quality care for all patients," Congress members wrote. Health Data Management  (9/30) reports that groups including the American Medical Association are also "putting pressure on the administration to stall the start of Stage 3."
FierceEMR  (9/30, Bowman) and HIT Consultant  (9/30) also report the story.
Failed Health Co-Op In New York Drew Most Consumer Complaints Last Year.
The Daily Caller  (9/30, Pollock) reports that Health Republic of New York, the largest health insurance co-op created under the ACA, "was ranked as the worst health insurance company in complaints in 2014, according to the New York State Department of Financial Services." The complaints "involved problems involving prompt payment, reimbursement, coverage, benefits, rates and premiums." The article notes that state regulators ordered Health Republic to start winding down business Friday due to solvency issues.
Experts Say Communities Must Foster Collaboration To Improve Public Health.
USA Today  (9/30, O'Donnell, Ungar) reports that while the ACA has helped nearly 18 million people gain health coverage in recent years, "there's still plenty more that needs to be done do to make people healthier." Experts at a recent forum sponsored by USA Today and Cigna agreed that communities must work together to improve public health. Economist Jose Pagan, director of the Center for Health Innovation at the New York Academy of Medicine, highlighted a program in San Antonio that brings together employers and health system officials to share lessons learned about fighting obesity and diabetes. Panelists also highlighted "Age-friendly New York City, a public-private partnership between the mayor's office, the city council and the New York Academy of Medicine, works to meet the health needs and interests of residents older than 60."
Prices For Hospital Care, Outpatient Services Vary Widely, Report Finds.
Modern Healthcare  (9/30, Subscription Publication) reports that prices for hospital care and outpatient services "were hugely different across more than three dozen U.S. markets, even between markets in the same state, according to a report from the Health Care Cost Institute, an independent not-for-profit organization that has a database of medical claims for tens of millions of working-age adults from Aetna, UnitedHealthcare, Kaiser Permanente and Humana." Markets within states varied by 38 percent on average for inpatient care and 25 percent for outpatient care, the report said. According to Modern Healthcare, the report "may fuel the already mounting consumer demand for transparency from payers and providers."
House Lawmakers, State Officials At Odds Over Exchange Performance.
Modern Healthcare  (9/30, Subscription Publication) reports that while leaders of the House subcommittee "investigating state insurance exchanges under the Affordable Care Act charged they were 'doomed to fail,' exchange leaders testified their experiences were mostly positive." Rep. Tim Murphy, chairman of the Energy and Commerce Subcommittee on Oversight and Investigations, cited the exchanges' struggles with technology, high costs, and lower-than-expected enrollment. Officials from "California, Connecticut, Hawaii, Massachusetts, Minnesota and Oregon acknowledged some problems with their exchanges," but they "emphasized their success with reducing rates of uninsured and hailed their future projects for improving health outcomes."
The Washington Examiner  (9/30) and the Connecticut Mirror  (9/30) also report on the hearing.
Oracle Threatens To Sue Over Kitzhaber's Personal Emails.
The Oregonian  (9/30) reports that software giant Oracle America "has threatened Oregon's governor and attorney general with a lawsuit over former Gov. John Kitzhaber's emails." With Oracle and Oregon "locked in a bitter court battle over who is to blame for the Cover Oregon health exchange debacle," the company wants access to Kitzhaber's personal email account that was archived in the state's data warehouse. Kitzhaber's lawyers "say he never intended the state to have emails from his personal account." They have threatened to sue if the emails are released without his approval.
Public Health and Private Healthcare Systems
OIG Identifies $50M In Questionable Medicare Payments To Ambulance Companies In First Half Of 2012.
The Washington Post  (9/30, Goldstein) reports in its "Federal Eye" blog that Medicare paid more than "$50 million in potentially improper bills from ambulance companies for rides for older Americans, government investigators said Tuesday." The HHS Office of Inspector General said in a report  that Medicare paid for $30 million worth of ambulance rides during the first half of 2012 despite lacking evidence that the patients received any care where they were taken. The report "identified another $24 million in payments for rides to and from doctors' offices and other destinations for which Medicare does not cover ambulance services." Overall, "investigators found, those and other suspect reimbursements accounted for one in five of the nearly 16,000 ambulance services nationwide that transported Medicare patients during the first half of 2012."
The AP  (9/30, Alonso-Zaldivar) reports that Philadelphia, Los Angeles, New York, and Houston "accounted for about half of the questionable rides and payments." The AP notes Medicare "has barred new ambulance companies from joining the program in Houston and Philadelphia." In a formal response to the audit, Medicare "said it has developed a comprehensive strategy to combat ambulance fraud and abuse."
Utah Leaders Unveil Latest Medicaid Expansion Plan To Lawmakers.
The Deseret (UT) News  (9/30) reports that state lawmakers "got their first look Tuesday at what's being called UtahAccess+, the new Medicaid expansion plan put together by Gov. Gary Herbert [R] and Republican legislative leaders." The plan, unveiled in closed meetings in the House and Senate, would bring about $450 million in Federal funds to Utah under the ACA. According to the article, the public "will get an opportunity to weigh in on the plan next week at a Health Reform Task Force meeting."
The Salt Lake (UT) Tribune  (9/30) reports that a "key component" of the plan "is that it calls on medical providers...to cover the bulk of the cost for the expanded coverage" through "assessments, licensing fees or other mechanisms." State Senate President Wayne Niederhauser (R) said, "This is a bunch of new provider taxes. This is not going to be easy for any Republican caucus."
Premiums For Top Medicare Part D Plans To Rise 8% On Average In 2016, Analysis Finds.
CNBC  (9/30) reports that more than 15 million Americans enrolled "in the top 10 Medicare 'Part D' prescription drug plans will face average premium hikes of 8 percent next year, according to a new analysis" by Avalere Health. These plans account for more than 80 percent of Part D enrollment, the analysis  found. Avalere "also found that the average prescription drug plan premium in 2016 will top $40 per month for the first time in the federally subsidized program's history."
OIG: Nursing Homes Billing Medicare For More Therapy Than Patients Need.
The New York Times  (9/30, Pear, Subscription Publication) reports that nursing homes "receive far more in Medicare payments than it costs them to provide care, exploiting the billing system in some cases by giving patients more therapy services than they need, federal investigators said in a new report." The report, to be released today by the HHS Office of Inspector General, found that nursing homes regularly filed claims for the most expensive level of therapy, regardless of what patients required. Inspector General Daniel R. Levinson said the extra billings cost Medicare $1.1 billion in 2012 and 2013. Meanwhile, American Health Care Association spokesman Greg Crist "said that while Medicare may pay nursing homes more than their costs, Medicaid, the program for low-income people, generally pays them much less than their costs." Crist added that "on any day, two-thirds of our residents are on Medicaid."