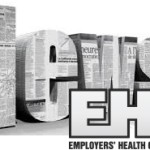 Leading the News
Audit Finds Security Problems With HealthCare.gov System.
The AP  (9/25, Alonso-Zaldivar) reports that an audit  (PDF) released by the HHS Office of Inspector General found that the Centers for Medicare and Medicaid Services stored personal data from HealthCare.gov customers "in a computer system with basic security flaws, according to an official audit that uncovered slipshod practices." According to the AP, the Obama Administration "said it acted quickly to fix all the problems" with the $110-million Multidimensional Insurance Data Analytics System (MIDAS). Nonetheless, the "episode raises questions about the government's ability to protect a vast new database at a time when cyberattacks are becoming bolder."
The Hill  (9/25, Williams) reports that the audit "found 135 database vulnerabilities — such as software bugs — 22 of which were classified as 'high risk.'" While the MIDAS doesn't handle medical records, "it does store names, Social Security numbers, addresses, passport numbers, and financial and employment information for exchange customers."
The Washington Examiner  (9/25) also reports the story.
Legislation and Policy
Top Senate Democrats Seek Repeal Of ACA's "Cadillac Tax."
McClatchy  (9/25, Pugh) reports that Sen. Sherrod Brown (D-OH) and several other Senate Democrats on Thursday introduced a bill to repeal the Affordable Care Act's "so-called 'Cadillac Tax'" on high-cost health plans, saying the tax would harm working families and push employers to reduce benefits. In a move which McClatchy says "further solidified growing bipartisan opposition to the tax," the bill was co-sponsored by Senate Democrats including Charles Schumer of New York, Patrick Leahy of Vermont, and Richard Blumenthal of Connecticut. The article notes the measure also calls for replacing the $98 billion in lost revenue from the tax.
The Hill  (9/25, Ferris) reports the bill is also co-sponsored by Democratic presidential candidate Sen. Bernie Sanders (I-VT). The Democrats' "repeal push puts them in direct odds with President Obama, who has refused to budge on the much-maligned tax." The Washington Examiner  (9/25) also reports the story.
Meanwhile, Bloomberg BNA  (9/25) reports in its "Pensions and Benefits Blog" that employers are hoping regulators will exclude health savings accounts (HSAs) "from the cost of coverage for purposes of calculating" the Cadillac tax. If they are excluded, employers would likely move toward HSAs and eliminate flexible spending accounts (FSAs), according to Alden J. Bianchi, a member at Mintz, Levin, Cohn, Ferris, Glovsky & Popeo PC in Boston.
Fiorina Expressed Support For Individual Mandate In 2013.
CNN  (9/25, Moody) reports that Carly Fiorina, who has joined other Republican presidential candidates "in denouncing Obamacare, once backed an individual mandate to buy health insurance that could put her at odds with others in the GOP." During a panel discussion on CNN's "Crossfire" in 2013, Fiorina said she supports the idea of an individual mandate for health insurance. Asked to explain the two-year-old remarks this week, "a Fiorina campaign spokeswoman said she supports a mandate that would require high-deductible 'catastrophic care' insurance plans and use federal dollars to subsidize state-based high-risk pools to provide care for those who otherwise cannot afford it." This differs from the ACA's mandate, which demands that every American have comprehensive health coverage.
The Huffington Post  (9/25) reports that during her 2013 CNN appearance, Fiorina also touted her involvement with the Foundation for Health Coverage Education, "which assists Americans with identifying health coverage options through simplified eligibility information." Fiorina joined the group's advisory board in June 2011. According to the article, FHCE has encouraged Americans to sign up for ACA coverage on the exchanges. The Hill  (9/25, Ferris) also reports the story.
ICD-10 Switch Will Take Place Oct. 1 Even If Government Shuts Down.
Congressional Quarterly  (9/25, Subscription Publication) reports that the nationwide transition to ICD-10 will proceed on Oct. 1 "even if Congress triggers a partial government shutdown that day by missing an appropriations deadline, according to a top federal official." Patrick Conway, principal deputy administrator of the Centers for Medicare and Medicaid Services, said the agency is already establishing contingency plans for handling the switch if the government is shut down. Managing the transition "is among the top priorities for the agency, and CMS has some flexibility in its staffing that can be used to keep the work on track in case of a shutdown, he said." Conway told reporters, "Our goal is to have a smooth transition to ICD-10, both from a payment perspective and from the service around that payment."
The Washington Examiner  (9/25) reports that CMS officials "said Medicare will continue to pay for claims that are made during a shutdown, which could occur over whether to defund the women's health and abortion provider Planned Parenthood." FierceHealthIT  (9/25, Bowman) also reports the story.
Meanwhile, Medscape  (9/25) reports on the anxiety among physicians as the industry prepares for the Oct. 1 transition. The article notes several surveys conducted this summer "reported an alarmingly high rate of ICD-10 unpreparedness among physician practices." A Texas Medical Association survey, for example, found that 42 percent of Texas physicians "said they were not at all confident that their practice was prepared to make the ICD-10 switch."
Professors Say "Value-Based Care" Often Just A "Marketing Slogan."
Modern Healthcare  (9/25, Subscription Publication) reports that providers, medical groups, and insurers "are all buzzing about their shift toward value-based strategies, and fee-for-service medicine is now generally accepted as the root problem with the healthcare system." But in a new commentary  in the New England Journal of Medicine, health policy professors Jonathan Oberlander at the University of North Carolina and Miriam Laugesen at Columbia University "make the case that value-based care can't sustainably reduce spending if base prices are still astronomically high." They also "go a step further, saying most healthcare organizations are only paying lip service to the creed of value-based purchasing." Oberlander and Laugesen wrote: "Even for salaried physicians, bonuses are often tied to targets based on volume and service intensity. At this juncture, 'volume to value' is as much (or more) a marketing slogan as it is actual policy."
EHR Requirements Raising Operating Costs For Independent Practices.
Modern Healthcare  (9/25, Subscription Publication) reports that independent practices "acquired by hospitals are seeing operating costs spike as they try to keep up with the federal electronic health-record requirements, according to a report released Thursday by the Medical Group Management Association." Multispecialty physician practices spent an average of $20,693 per full-time-equivalent physician last year, up 12 percent from 2013 and 34 percent from 2010. Nonetheless, the "report's opinion is that it's money well spent if any of it is updating technology." Dr. Halee Fischer-Wright, CEO of MGMA, said in a statement, "The increased use of technology can improve the quality of patient care by improving records management, optimizing workflow and meeting HIPAA compliancy requirements."
Survey Suggests ACA Consumers Look Mainly At Premiums When Shopping For Coverage.
NBC News  (9/25) reports on its website that Americans "look mostly at price when they're shopping for health insurance," according to a new survey  from the Commonwealth Fund. The report stated that many adults shopping on the ACA exchanges "opted for a limited network of doctors and hospitals in exchange for lower premiums." Indeed, the survey found that 60 percent of people who bought coverage on the exchanges paid $125 or less per month for their coverage. That compares to "55 percent of people who get health insurance through an employer."
However, the survey also found that ACA plans "are more likely to have high deductibles," Modern Healthcare  (9/25, Subscription Publication) reports. About 43 percent of exchange enrollees "had deductibles of $1,000 or more, compared with 34% of employees with health insurance, according to the Commonwealth Fund."
US News & World Report  (9/25) also covers the story.
Millions Remain Uninsured As ACA's Third Enrollment Period Nears.
The Washington Examiner  (9/25) reports that with the ACA's third open enrollment period just weeks away, "researchers are pointing out that millions of people are still uninsured, despite the law, and that there are real hurdles to convincing people to sign up." HHS reported last week that about 17 million Americans have gained coverage through the health law's provisions. But of the "millions left who are still uninsured, many haven't tried to buy Obamacare coverage at all even though they might be eligible for subsidies to help pay for it." Meanwhile, nearly everyone buying plans "faces a steep rise in deductibles."
Montana Approves Double-Digit Rate Hikes For ACA Plans.
The AP  (9/25) reports that Montana Insurance Commissioner Monica Lindeen "says there will be double-digit rate hikes for health insurance purchased through the online exchange created by President Barack Obama's health law." Lindeen's office said Thursday that the average rate increase for all plans will range between 22 percent and 34 percent next year. For the "popular Silver plan, the increase will range from $80 to $88 a month for a 40-year-old person."
Brookings Fellow Lists Three Drivers Of EHR Adoption.
In a piece for the US News & World Report  (9/25) "Policy Dose" blog, Niam Yaraghi, a fellow in the Brookings Institution's Center for Technology Innovation, lists three "drivers" that he says will encourage more physicians "to adopt electronic health records systems in the near future." These three drivers are: targeted marketing efforts by vendors; mergers and acquisitions in healthcare; and the growing importance of data analytics tools.
Public Health and Private Healthcare Systems
Utah Lawmakers To Meet Next Week On Medicaid Expansion Plan.
The Salt Lake (UT) Tribune  (9/25) reports in continuing coverage that Utah House and Senate Republicans "will meet next week in closed-door caucuses for briefings on a proposal to use Medicaid funds to help provide health insurance to tens of thousands low-income Utahns." The plan is the product "of hours of negotiations" between legislative leaders and Gov. Gary Herbert (R). The article notes that lawmakers will not have an actual bill to review on Tuesday, as attorneys "are still working on writing the legislation." Depending on the reception the plan receives, Herbert "could call a special session in mid-October to vote on the plan."
The Deseret (UT) News  (9/25) says in an editorial that it is "hopeful a new compromise will satisfy the need to provide coverage for thousands of low-income people whose health is at risk while also being fiscally responsible." The paper applauds the efforts by Gov. Herbert and legislative leaders, adding that "hints of a pending compromise measure are encouraging."
In an opinion piece for Forbes  (9/25), Nic Horton, Jonathan Ingram, and Josh Archambault of the Foundation for Government Accountability note leaked details suggest the plan will include "a new 'assessment' on medical providers in Utah to help pay for the state's share of expansion." The authors criticize the proposed provider tax, arguing it "will simply be passed along to Utahns seeking medical care."
In a similar op-ed for the Deseret (UT) News  (9/25), Josh Archambault says Utah leaders "would be wise to reflect upon cautionary tales from Massachusetts," which has seen its Medicaid budget explode since expansion.
Oregon To Roll Out New Medicaid Eligibility System In December.
The Portland (OR) Business Journal  (9/25, Subscription Publication) reports in its "Health Care Inc." blog that the Oregon Health Authority "plans to debut its new Medicaid eligibility system, imported from Kentucky, on Dec. 15." Sarah Miller, project director for OHA's MAGI Medicaid System Transfer Project, said the project came in under budget at $58 million. The "public-facing portal goes live" Feb. 6, allowing those enrolling in Medicaid for the first time "to apply and choose a Coordinated Care Organization."
OIG Report Says CMS Failed To Properly Account For $47M In HealthCare.gov Spending.
Bloomberg BNA  (9/25) reports in its "Health Care Blog" that a recent HHS Office of Inspector General report  (PDF) says the Centers for Medicare and Medicaid Services "failed to identify $47 million in expenditures and obligations as being associated with the federal insurance marketplace" between August 2009 and March 2014. Investigators reviewed all 62 contracts related to the creation, implementation, and operation of HealthCare.gov. For six of the contracts, "CMS recorded $24 million in obligations and $23 million in expenditures in its accounting system, the Healthcare Integrated General Ledger Accounting System (HIGLAS), but didn't note that the funds were associated with the federal marketplace."