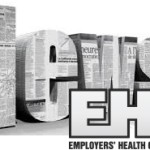 Leading the News
Clinton To Discuss ACA Proposals, Prescription Drug Costs This Week.
In an appearance on CBS' Face The Nation (9/20, Dickerson), Hillary Clinton said "she'll soon roll out a proposal for controlling the cost of prescription drugs, a key fix to President Barack Obama's signature health care law," the AP  (9/21) reports. Clinton said, "We have a lot of positives. But there are issues that need to be addressed. ... I'm going to address them this week, starting with how we're going to try to control the cost of skyrocketing prescription drugs. It's something I hear about everywhere I go." The AP says the comments are the first time Clinton has "signaled she'll address that subject in detail" since she announced her presidential campaign.
According to the Washington Post  (9/20, Gearan), Clinton is also expected to detail her proposals for changing the Affordable Care Act. The Democratic presidential candidate will discuss the issue at events in Louisiana, Arkansas, and Iowa, an aide said. Though Clinton "frequently praises" the ACA, she argues "it does not go far enough."
CNN  (9/21, Merica) says the most "concrete change Clinton has embraced is the law's small business mandate, which requires businesses with 50 or more full-time employees to offer health insurance of pay a penalty."
Legislation and Policy
Bipartisan Group Of Lawmakers Seeks To Change ACA's Small Business Regulations.
The New York Times  (9/21, Pear, Subscription Publication) reports that lawmakers from both sides of aisle, along with "some employers, insurers and state insurance commissioners," are urging changes to the ACA "to prevent premium increases that are expected to affect workers at many small and midsize companies next year." An ACA provision "expands the definition of a 'small employer' to include companies with 51 to 100 employees, subjecting them to stringent insurance regulation starting on Jan. 1." The Times notes that 229 House members, including 43 Democrats, have backed legislation "to let states keep the current definition of 'small employer.'" In the Senate, 43 senators, including 10 Democrats, have endorsed the measure.
Contraception Mandate Could Head To Supreme Court After 8th Circuit Ruling.
The Christian Science Monitor  (9/19) reported in continuing coverage that a three-judge panel of the US Court of Appeals for the 8th Circuit "issued a pair of decisions Thursday that said requiring religiously-affiliated employers even to indirectly provide insurance coverage for some contraceptives would violate the groups' religious freedoms." Other appeals courts have ruled in favor of the government's accommodation for organizations that object to the ACA's contraception mandate. As such, the 8th Circuit's dissent "makes the issue a likely case for the Supreme Court, says Holly Lynch, executive director of the Petrie-Flom Center for Health Law Policy, Biotechnology, and Bioethics at Harvard Law School."
ACA Helping To Slow Employer Health Costs, Analysis Suggests.
Forbes  (9/21, Japsen) contributor Bruce Japsen writes that employer health costs continue to rise, "but the rate of growth continues to slow thanks in part to cost management strategies, the move away from fee-for-service medicine and a larger pool of insured patients under the Affordable Care Act, new data shows." If employers make no changes to their benefit strategies in 2016, costs will rise about 6.4 percent. Costs will "increase just 4.2 percent after they raise deductibles, co-payments and negotiate better deals with their insurers, according to a new analysis  out from Mercer."
CMS Gives Insurers An Extra Month To Distribute ACA Rebates.
The Washington Examiner  (9/19) reported that health insurers "are getting an extra month before they must issue Obamacare insurance rebates to some Americans, according to guidance provided by the Centers for Medicare and Medicaid Services released Friday." Under the ACA's Medical Loss Ratio rule, insurers who don't spend enough of their revenue on medical care are required to pay back customers a portion of their premium. But because of "some problems" with the risk-corridor program, CMS "has delayed letting insurers know how many funds they'll get, which has in turn delayed insurers' ability to calculate the rebates for customers."
Financial Audit Finds No Problems With Idaho Exchange.
The AP  (9/19) reported that independent financial auditors "say they did not find any red flags while scrutinizing Idaho's online health insurance marketplace." One finding "noted that the exchange missed a federal deadline in submitting a progress report." However, Your Health Idaho officials resolved the issue by hiring more staff and adopting new policies to ensure deadlines were met.
Oregon Testing New Medicaid Enrollment System.
The East Oregonian  (9/21) reports that Oregon is testing "a modified version of Kentucky's online Medicaid enrollment system and officials hope it will be ready for the public to use in early 2016." If testing goes well, Oregon "might finally be able to automate its process to screen applicants for Medicaid eligibility and enroll them in the program, two of the functions that were supposed to be included in the Cover Oregon health insurance exchange portal."
Public Health and Private Healthcare Systems
Amputees Oppose Changes To Medicare Rules On Prosthetics.
The Wall Street Journal  (9/21, Armour, Subscription Publication) reports on opposition from amputees to proposed Federal rules that would toughen Medicare requirements for prosthetics. The Centers for Medicare and Medicaid Services insists that Medicare beneficiaries will still have access to lower-limb prosthetics, but critics are lobbying lawmakers to block any change in coverage for such devices.
NCQA To Use CMS-Style Ratings For Health Plans.
Modern Healthcare  (9/19, Subscription Publication) reported that the National Committee for Quality Assurance "has scrapped its old ranking system for health plans and instituted a new ratings system that's similar to what the CMS has implemented for providers and Medicare Advantage plans." According to the article, NCQA made the change "to be more consistent with the government's strategy for judging healthcare quality and to more accurately represent a health insurer's performance."
Hospitals See Medicare Margins Fall Even As They Improve Efficiency.
Crain's Detroit Business  (9/21) reports that the Medicare Payment Advisory Commission said in its March 2015 report to Congress that only about 35 percent of the nation's 4,700 hospitals made money treating Medicare patients. The article says hospitals have "improved efficiency and quality over the past decade, but payment reductions, financial penalties for inappropriate hospital readmissions and overbilling still have caused Medicare hospital margins to drop to negatives nationally from an average positive 2 percent margin in 2002." Meanwhile, overall margins for hospitals nationally "increased to 7.2 percent in 2013, the highest level since tracking began 20 years ago."
CMS Taking Public Comment On Montana Medicaid Expansion Plan.
The AP  (9/19) reported that the Centers for Medicare and Medicaid Services is now taking public comment on Montana's proposal to expand Medicaid to about 70,000 low-income residents. The comment period runs until Oct. 15. The AP notes Federal officials must approve a waiver before the expansion can take effect "because of the changes made for legislators to approve the plan, such as requiring enrollees to pay premiums that amount to 2 percent of their income."
Opinion: Medicaid Expansion Not A Good Way To Help Utah's Poor.
Evelyn Everton, director of Americans for Prosperity-Utah, wrote in the Salt Lake (UT) Tribune  (9/21) that as Utah lawmakers plan to gather soon for a special session to consider Medicaid expansion, many "have skipped over the facts on whether or not such an expensive program will even help those less fortunate get ahead." Everton argued that expanding Medicaid is a poor solution for combating poverty "and one of the most expensive available for Utah taxpayers." Moreover, Medicaid coverage "does not necessarily mean better care when Utah already faces a shortage of health care providers."
Advocates See More Illegal Balance Billing Among Medi-Cal Patients.
The Los Angeles Times  (9/19, Zamosky) reported that healthcare providers are "prohibited by law from billing people with Medi-Cal for charges not covered by their insurance." However, advocates say there's been an increase over the last year in balance billing among Medicaid recipients. According to the Times, the problem "is particularly prevalent among a vulnerable subset of Medi-Cal recipients — those who also qualify for Medicare." Physicians who don't take Medi-Cal patients may be confused by how to get reimbursed for treating so-called dual eligibles, leading to surprise bills for patients.
Alaska Has Enrolled 1,000 In Expanded Medicaid So Far.
Alaska Dispatch News  (9/21) reports that the Alaska Department of Health and Social Services "says it enrolled more than 1,000 Alaskans in health care coverage in the first two weeks of the newly expanded Medicaid program." About 450 people filed their own applications after expanded enrollment began on Sept. 1. The state "transferred another 560 people from other assistance programs, said Sarana Schell, a department spokeswoman." According to the article, officials project that about 20,000 Alaskans will sign up for expanded Medicaid in its first year.
CMS Awards Contracts To Two Firms To Help Process Medicare Claims.
Modern Healthcare  (9/19, Subscription Publication) reported that CMS has awarded contracts "to two companies that will help process Medicare claims and root out fraud." CGS Administrators "has been hired as the Medicare administrative contractor for Kentucky and Ohio, home to just under 2 million Medicare fee-for-service beneficiaries." The agency also "renewed a contract with Noridian Healthcare Solutions to serve as durable medical equipment Medicare administrative contractor."
Uninsured
Census Data Show Large Drop In Uninsured Last Year.
Several outlets offer continuing coverage of new Census Bureau data that show the uninsured rate fell to 10.4 percent last year from 13.3 percent in 2013.
The Tampa Bay (FL) Times  (9/20) reported that more than 60,000 people "in the Tampa Bay area gained health insurance coverage in the first year of the Affordable Care Act marketplace, according to data released this week by the U.S. Census Bureau."
Also covering the story were the Bowling Green (KY) Daily News  (9/21) and the Times of San Diego  (9/18).
Also in the News
DOJ Pushes Back Decision On Aetna-Humana Deal.
The Wall Street Journal  (9/19, Armental, Subscription Publication) reported that Federal authorities reviewing the proposed merger between Aetna and Humana have asked for more information, delaying the deadline to rule on the $37 billion deal. The companies said they received a second request for information from the Justice Department on Friday, though Aetna said it still expects the deal to close by the second half of 2016.
Reuters  (9/19) also reported the story.