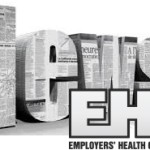 Leading the News
More Than 400K ACA Customers Lost Coverage This Year Due To Immigration Issues.
The AP  (9/13, Alonso-Zaldivar) reported that more than 400,000 people had their ACA coverage canceled this year "because of immigration and citizenship issues," nearly four times as many as last year. The Obama Administration "says it is following the letter of the law" and that consumers were given a shorter window to submit required documents this year. HHS spokesman Ben Wakana stated, "In 2015, we moved to the timeline of about three months, so consumers need to act quickly to submit supporting documentation." But the National Immigration Law Center "says it believes the overwhelming majority of the 423,000 people whose coverage was terminated are legal U.S. residents and citizens snared in a complicated, inefficient system for checking documents."
The Hill  (9/13, Richardson) also reported the story in its "Blog Briefing Room."
Legislation and Policy
ACA Exchanges Must Double Enrollment To Meet CBO Projection For 2016.
The Washington Times  (9/14, A1, Howell) reports in a front-page story that the Obama Administration will need to "more than double the number of Americans enrolled in Obamacare exchange plans to reach 21 million next year, the target set in budget projections." As of June, 9.9 million people were enrolled in ACA plans, according to HHS. While that puts the Administration ahead of its own estimates for 2015, it's "less than half what the Congressional Budget Office projected for 2016." Meanwhile, industry analysts said the CBO's estimate for 2016 is "overly optimistic."
Judge Says Administration Can't Restrict Sale Of Fixed-Indemnity Health Plans.
The Washington Times  (9/12, Howell) reported that a federal judge on Friday sided with an insurance company "that says the Obama administration had no right to restrict the sale of its products to people who also hold medical insurance that complies with Obamacare's standards." Central United Life said a significant part of is revenue comes from the sale of fixed indemnity plans. In his ruling, US District Court Judge Royce C. Lamberth "said the administration went too far in interpreting the Affordable Care Act to mean they could require insurers, through rule making, to only sell fixed indemnity plans to people who attested they also had substantial, Obamacare-compliant insurance."
Lowest-Priced Individual Plans Increasingly Sold On Exchanges, GAO Finds.
CNBC  (9/12) reported on its website that the least expensive individual health plans in counties across the nation "became increasingly available on government-run exchanges in 2015." A new report  from the Government Accountability Office examined prices for individual plans in 1,886 counties in 28 states, finding that the lowest-priced plan was available on an exchange in most counties. The GAO "also found an increase this year in the number of U.S. counties where customers had at least six Obamacare plans to choose from in each of the four major levels of coverage."
Anxiety Builds As Providers Prepare For ICD-10 Switch.
The New York Times  (9/14, A1, Pear, Subscription Publication) reports on its front page that as the healthcare industry prepares to switch to the ICD-10 coding system on Oct. 1, the change "is causing waves of anxiety among health care providers, who fear that claims will be denied and payments delayed if they do not use the new codes, or do not use them properly." The Times notes ICD-10 "includes 68,000 diagnostic codes, compared with 14,000 in the current compendium."
Providers Raise Concerns Over Bundled Payment Test For Hip, Knee Replacements.
Modern Healthcare  (9/12, Subscription Publication) reported that providers say a CMS model to "have 800 U.S. hospitals participate in a test of bundled payments for hip and knee replacements would have to be changed significantly in order to succeed." The five-year program would begin Jan. 1. Modern Healthcare says a "leading concern" among comments submitted on the proposal "was that it was mandatory, which groups said would prevent providers from tailoring care to their patient population and could result in less accurate payments."
Public Health and Private Healthcare Systems
MedPAC Members Debate Post-Acute Care.
Congressional Quarterly  (9/14, Subscription Publication) reported that members of the Medicare Payment Advisory Commission on Thursday "delved into the complexities of comparing treatments delivered in different settings to people who still need medical care after being discharged from hospitals." CQ noted that MedPAC was given a June 2016 deadline to deliver a mandated report on post-acute care to Congress. The panel "is tasked with looking at four settings: inpatient rehabilitation centers, skilled nursing facilities, long-term care hospitals and in their homes with the help of aides."
Experts Say Medicare Financial Incentive Programs Are Poorly Designed.
Modern Healthcare  (9/13, Subscription Publication) reported on the "problem of poorly designed financial incentive programs" in Medicare. In New York, for example, no nursing homes taking part in a three-year demonstration received any rewards because the 78 participants did not achieve a combined savings target, even though some facilities successfully reduced costs and improved quality. Meanwhile, CMS is preparing to implement "new Medicare financial incentives for skilled-nursing facilities nationally" that will put "2% of payment on the line." But Dr. David Gifford, senior vice president of quality and regulatory affairs for the American Health Care Association, said "that 2% might not be enough to get nursing homes' attention."
Consumer Directed Healthcare News
Number Of HSAs Surges, Especially Among High-Income Filers.
The New York Times  (9/12, Carrns, Subscription Publication) reported that the number of health savings accounts (HSAs) "has been growing by about one million a year, reaching more than 6.5 million in 2012, according to research published  this week in the journal Health Affairs." Researchers also found that high-income and older tax filers "both established and fully funded their H.S.A.s at least four times as often as low-income and younger filers." The Times added that it's unclear whether the ACA "changes that dynamic." Many plans sold on the exchanges offer HSAs, but the study ended before the health law took effect.
Also in the News
Hospitals May See Slower Growth In Patients This Year.
Forbes  (9/14, Japsen) contributor Bruce Japsen writes that as hospitals "enter the last few months of the second year of broader health insurance coverage under the Affordable Care Act, facilities have enjoyed an unprecedented influx of patients and corresponding revenue." However, new industry reports indicate the surge in patients "may be subsiding for the rest of the year" as fewer states opt to expand Medicaid. Fitch Ratings said in a new report, for example, that "it expects slower growth in 'patient volumes' in the for-profit hospital sector for the rest of this year."