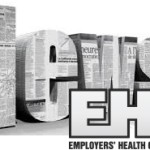 Leading the News
Congressional Hearing Reveals Divide Over Health Insurer Mergers.
The New York Times  (9/11, Pear, Subscription Publication) reports that a House Judiciary subcommittee hearing investigating competition in the healthcare industry "and how it would be affected by mergers combining Aetna with Humana and Anthem with Cigna" revealed divisions among physicians, hospitals, and health insurance companies "over the merits" of the planned mergers. Daniel T. Durham, an executive vice president of America's Health Insurance Plans, "told Congress that the consolidation could promote competition and benefit consumers." But Barbara L. McAneny, MD, a trustee of the American Medical Association, "said that 'the concentration of market power among a handful of nationwide insurers' could interfere with doctors' ability to care for patients." Meanwhile, lawmakers "split along party lines" on whether the ACA was driving consolidation in the industry.
At a hearing, Rep. Tom Marino (R-PA), chairman of the House Judiciary Committee's antitrust subcommittee, "interrupted top Democrat Hank Johnson of Georgia during the five minutes Johnson was allowed under hearing rules to question witnesses," the Washington Examiner  (9/11) reports. Marino accused Johnson of not allowing Scott Gottlieb of the American Enterprise Institute to fully answer a question. Johnson "had asked Gottlieb whether he agrees with several studies finding that the growth in health insurance premiums has been slower since the Affordable Care Act was passed."
Modern Healthcare  (9/11, Subscription Publication) and the Connecticut Mirror  (9/10) also report on the hearing.
Legislation and Policy
Pelosi Confident Ruling On House ACA Lawsuit Will Be Overturned.
The AP  (9/11, Daly) reports that House Minority Leader Nancy Pelosi (D-CA) said Thursday she was surprised by a Federal judge's decision to let a Republican challenge to the ACA proceed, calling the ruling "astounding." Nonetheless, Pelosi "told reporters at her weekly news conference she's confident that Wednesday's ruling by U.S. District Court Judge Rosemary Collyer will be overturned." The AP notes Collyer "said the House can pursue its claim that the Obama administration violated the Constitution when it spent public money not appropriated by Congress."
Meanwhile, House Speaker John Boehner (R-OH) "took a victory lap Thursday," the Washington Times  (9/11, Howell) reports. "I cannot overstate how big a victory this is for limited government and our first principles," Boehner told reporters, adding, "Time and again the president has chosen to ignore the will of the American people and to rewrite laws on his own without a vote of the Congress."
The Hill  (9/11, Lillis) reports that the Justice Department "has vowed to appeal Collyer's decision immediately."
Jonathan Cohn of the Huffington Post  (9/11) considers the potential fallout if the House's "far-fetched" lawsuit actually succeeds. If the cost-sharing subsidies in question are invalidated, "marketplace enrollees with incomes above 400 percent of the poverty line could be hit hard with substantial premium increases, as could people enrolled in individual-market coverage outside the marketplaces." Still, Cohn argues that the outcome "would not be a wholesale collapse of the ACA's structure."
Modern Healthcare  (9/10, Subscription Publication) and Roll Call  (9/11) also report on the story.
Device Tax Repeal Could Be Attached To Larger Spending Package.
Congressional Quarterly  (9/11, Attias, Subscription Publication) reports that repealing the ACA's "widely-derided" tax on medical devices "is one of the few things Republicans and a sizable group of Democrats seem to agree on when it comes to the overhaul, with lawmakers from device-manufacturing states particularly eager to wipe out a levy that touches a wide array of products." According to CQ, "industry sources" say the best chance of passing a repeal is by attaching it to a larger spending package. Sen. Patrick Toomey (R-PA) "said action on repeal this fall is a 'real possibility.'"
More Employers Offer On-Site Clinics Despite Looming ACA Tax.
Forbes  (9/11, Japsen) contributor Bruce Japsen highlights a new analysis  from Mercer that shows 29 percent of employers with 5,000 or more employees offer worksite health clinics. That's up from 24 percent in 2013. According to Japsen, some observers "thought employers might curtail onsite clinic development after the Internal Revenue Service earlier this year issued guidance that counted care at worksite clinics toward the" threshold for the ACA's so-called Cadillac tax.
Consumers Seeing More Competition Among ACA Plans, Reports Suggest.
The Washington Examiner  (9/11) reports that the average number of carriers offering plans in the ACA exchanges "increased from six last year to seven this year, according to a new analysis the nonpartisan firm Avalere Health is preparing to release this month." Additionally, a report released Thursday by the Government Accountability Office found that people buying individual plans both on and off the exchanges had access to more plans on average in 2015 than in 2014. According to the article, the reports contradict the idea "that new regulations brought on by President Obama's signature healthcare law are resulting in fewer choices for consumers."
Public Health and Private Healthcare Systems
ACOs Saved Medicare $411M In 2014, Report Says.
The AP  (9/11, Kennedy) reports that there are about 420 Accountable Care Organizations (ACOs) "in the Medicare program serving 7.8 million patients, with more expected to enter the market in January." According to a recent report  from the Centers for Medicare and Medicaid Services, 20 Pioneer ACOs and 333 Medicare Shared Savings Program ACOs generated more than $411 million in savings last year. Nearly 100 ACOs "also saved enough money to get a piece of more than $422 million, according to" the report. Meanwhile, experts "say most patients still don't understand" how ACOs work. Sean Cavanaugh, deputy administrator and director of Medicare at CMS, said that "we know patients in ACOs report they're receiving better care in ACOs, even if they don't fully understand the concept."
Some Providers Say Medicare Advance-Care Proposal Should Go Further.
Modern Healthcare  (9/11, Subscription Publication) reports that while providers have "flooded the CMS with praise" for its plan to pay physicians for advance-care planning, "many say the proposal should go further." CMS wrote in the rule that the two new codes do "not mean that Medicare has made a national coverage determination regarding the service," adding that contractors remain responsible for local coverage decisions. Some providers say CMS "should give clear directives to Medicare Administrative Contractors (MACs) to ensure consistent reimbursement," while others "say the CMS should just go all the way and create a national coverage decision because some Medicare beneficiaries might benefit from the service."
MedPAC Raises Concerns Over Part D Reinsurance Costs.
Congressional Quarterly  (9/11, Subscription Publication) reports that the Medicare Payment Advisory Commission today will examine how Medicare "manages pharmaceutical spending, including the approximately $78 billion Part D prescription drug plan program." Ahead of the meeting, "MedPAC staff highlighted their concerns regarding the exploding cost of reinsurance payments," which are meant to "soften the financial blow" for insurers when a patient's drug costs hit an annual cap. According to CQ, growth in reinsurance payments "is outstripping increases in all of the other major expenses in the Part D drug program."
Roskam Proposes Medicare "Smart Cards" To Fight Fraud.
Congressional Quarterly  (9/11, Subscription Publication) reports that Rep. Peter Roskam (R-IL) is teaming up with Sen. Mark Kirk (R-IL) to push a plan "aimed at replacing traditional Medicare cards with smart cards containing computer chips to guard against fraud and identity theft." Roskam's bill, HR 3220, would create a test program "to distribute Medicare common access cards to store personal and health-related data." He said in an interview that the "smart cards" would help "close the gap on the more than $1 billion lost every week to false claims."
Kelli Emerick, executive director of the Secure ID Coalition, writes on The Hill  (9/11, Emerick) "Congress Blog" that "smart card technology" will "increase quality of care, improve the accuracy and efficiency of billing, protect Medicare beneficiaries' personal information from identity crimes and, perhaps most critically, extend the life of the program by reducing waste, fraud and abuse." Emerick urges Congress to pass the Medicare Common Access Care Act of 2015, saying it's "time to bring the Medicare program into the 21st century."
Alaska Legislators Approve Contract With Consultant To Study Medicaid Expansion.
Alaska Dispatch News  (9/11) reports that the Alaska Legislative Budget and Audit Committee on Thursday approved a contract with The Menges Group, "a Virginia-based consulting firm that will study expansion and reform of the Medicaid health care program." The contract is capped at $350,000.
Lawsuit Highlights Risks As Hospitals Move Into Insurance Business.
Modern Healthcare  (9/11, Subscription Publication) reports that a whistleblower lawsuit "accusing two North Carolina hospitals of using their managed-care organization to fraudulently boost Medicare reimbursements shows complications that can arise as hospitals increasingly" jump into the insurance business. According to the lawsuit, North Carolina Baptist Hospital and Carolinas HealthCare System co-owned a managed-care organization, Med-Cost, "which they used for their self-funded health plans." MedCost, "the lawsuit alleges, imposed excessive costs on hospital employees and drove up what's known as the wage index, which helps determine Medicare payments."
Opinion: New Medicaid Regulations Too Costly For Nursing Homes.
In a piece for The Hill  (9/11, Williams) "Congress Blog," Brendan Williams, an Olympia, Washington attorney, criticizes new nursing home regulations proposed by the Federal government, noting that by "the Obama administration's own calculation, the regulations would cost $729,495,614 in the first year, or 'approximately $46,491 per facility,' and would cost, in subsequent years, '$40,685 per facility[.]'" Williams adds that while many of the new regulations "are rational," facilities cannot afford to pay for their implementation. He concludes, "If the Obama administration had the courage of its regulatory convictions, it would require states to pay the Medicaid share of cost of its new nursing home requirements in exchange for the federal matching funds it otherwise unconditionally supplies to those states."
MedPAC Begins Work On New Post-Acute Care Payment System.
Modern Healthcare  (9/11, Subscription Publication) reports that the Medicare Payment Advisory Commission yesterday "started the complex work of balancing quality of patient care with building a prototype that may change how Medicare reimburses skilled-nursing facilities, home health agencies, inpatient rehabilitation facilities and long-term-care hospitals." The article notes Congress has directed MedPAC to develop a plan to pay these post-acute-care providers under one payment system, "as opposed to separately as they currently are paid." The new system "would establish payment rates according to specific conditions afflicting patients instead of what kind of post-acute-care setting hosts the beneficiary."
Utah Leaders Offer New Details On Forthcoming Medicaid Expansion Plan.
The Deseret (UT) News  (9/11) reports on "new details" about what Utah Gov. Gary Herbert (R) and legislative leaders "want to see in a Medicaid expansion plan even as a poll shows Utahns are split over whether lawmakers will come up with the 'right' solution." House Majority Leader Jim Dunnigan (R) yesterday "revealed the group is proposing taxpayers cover $25 million of the cost of providing health coverage to children already eligible for Medicaid but haven't been signed up for benefits." Meanwhile, a UtahPolicy.com poll by Dan Jones & Associates "found Utahns are nearly evenly divided when asked if they 'believe that lawmakers will still be able to come up with the right Medicaid expansion plan that fits Utah's needs.'"