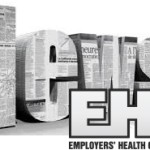 Leading the News
Federal Judge Allows House ACA Lawsuit To Proceed.
In a ruling that generated significant media coverage, a Federal judge yesterday said the House of Representatives has standing to sue the Obama Administration over its distribution of cost-sharing payments under the Affordable Care Act. Many outlets cast the decision as an early victory for House Republicans, even though the ruling  did not concern the merits of the lawsuit, House v. Burwell.
The New York Times  (9/10, A18, Hulse, Subscription Publication) reports that US District Court Judge Rosemary M. Collyer on Wednesday ruled that the House has standing to sue the Obama Administration over billions in dollars in spending under the ACA. In a "significant defeat" for the Administration, Collyer "found that the House had made a compelling case that suing the White House was the only way to preserve its constitutional power to control federal spending and stop the administration from distributing $136 billion in insurance company subsidies that Republicans say Congress never approved." Meanwhile, Collyer dismissed another challenge by the House, "finding that the House's claim that the Obama administration had improperly moved the deadlines for new employer requirements without congressional action did not rise to a level that justified a court fight."
The Washington Post  (9/10, Viebeck) reports that House Republicans are now "expected to move forward with the cost-sharing issue at the center of their legal challenge." House Speaker John Boehner (R-OH) praised Collyer's decision, saying, "The president's unilateral change to ObamaCare was unprecedented and outside the powers granted to his office under our Constitution."
According to the Los Angeles Times  (9/10, Savage), many lawyers "saw the House suit as unprecedented" because, in the past, "courts have regularly said lawmakers do not have standing to turn their political fights into legal battles." Indeed, "many legal experts predicted the suit would be tossed at the first stage." The Wall Street Journal  (9/10, Kendall, Subscription Publication) reports Judge Collyer wrote in her 43-page decision, "The mere fact that the House of Representatives is the plaintiff does not turn this suit into a non-justiciable political dispute."
USA Today  (9/10, Wolf) calls the ruling a "temporary victory" for Boehner, adding that some conservatives "argued that getting standing to argue their case – the victory won Wednesday – would be the toughest hurdle to mount." The AP  (9/10, Biesecker) reports Collyer "stressed that her ruling was merely procedural, and that Congress would still have to prove the merits of its case."
The Washington Times  (9/10, A1, Howell) says in a front-page story that if the House "succeeds on the substance of their suit...it would spell trouble for Mr. Obama's namesake law." Nearly 6 million ACA customers with incomes between 100 percent and 250 percent of the Federal poverty level rely on cost-sharing payments, according to a recent analysis by Avalere Health.
Reuters  (9/10, Dunsmuir) reports that Justice Department spokesman Patrick Rodenbush said the Administration will appeal Wednesday's ruling.
Bloomberg News  (9/10, Harris) reports that White House spokeswoman Jen Friedman said in a statement, "This case is just another partisan attack – this one paid for by the taxpayers – and we believe the courts will ultimately dismiss it."
Also covering the story are McClatchy  (9/10), CNN  (9/10, De Vogue, Reporter), Politico  (9/9, Haberkorn), the Huffington Post  (9/10), The Hill  (9/10, Ferris), Roll Call  (9/9, Ruger), a second Roll Call  (9/10) piece, Modern Healthcare  (9/9, Subscription Publication), Vox  (9/10), and the Washington Examiner  (9/10).
Legislation and Policy
Republicans Urged To Target ACA Taxes With Reconciliation Bill.
Congressional Quarterly  (9/10, Subscription Publication) reports that a "loose alliance" of businesses and conservative groups are urging Republicans "to emphasize tax cuts in an emerging House GOP reconciliation bill intended to repeal parts of the 2010 health care overhaul and reduce the deficit." According to the article, Republicans "have yet to decide whether to use the budgetary maneuver to simply repeal expenditures mandated by the law or to also repeal a number of tax hikes and spending cuts that were included to cover the cost of the original legislation." Rep. Charles Boustany Jr. (R-LA) said he and other lawmakers are taking a close look at "all of the Obamacare taxes."
Research Suggests Many EHR Vendors Falling Short On Usability Reports.
Modern Healthcare  (9/10, Subscription Publication) reports that despite Federal rules "meant to ease the use of electronic health-record systems, many developers of popular EHRs are falling down on reporting and meeting federal design requirements, according to research  published in JAMA." Researchers from the National Center for Human Factors in Healthcare At MedStar Health reviewed reports on usability test results from the 50 most commonly used EHRs. The team "found that vendors of nine of the 50 EHRs in their sample (18%) had no public report on usability on file with the Office of the National Coordinator, which oversees the testing and certification regime." Additionally, of the 41 vendors who had usability reports on file, about a third "failed to state the type of user-centered design process as required for certification, according to the researchers."
Coverage Expansion May Lead To More Chronic Illness Diagnoses, Study Finds.
HealthDay  (9/10) reports in continuing coverage that more Americans "are getting health insurance as a result of the Affordable Care Act (ACA), which may lead to many more people getting diagnosed and treated for chronic conditions, such as diabetes, a new study contends." The study , published in Health Affairs, estimated that if the number of Americans without health coverage is cut in half under the ACA, "up to 1.5 million newly insured people will be diagnosed with one or more chronic illnesses."
Medscape  (9/10) reports that the study "was supported by the National Institute of Diabetes and Digestive and Kidney Diseases."
Kraft Heinz Directs Retirees To Health Exchanges To Reduce Costs.
Bloomberg News  (9/9, Schmidt) reports that Kraft Heinz Co. "is pushing some of its retirees to health exchanges as the company cuts expenses." The change applies to about 15,000 Medicare-eligible retirees.
Hawaii Exchange Disputes Federal Enrollment Data.
The Honolulu Star-Advertiser  (9/10) reports that only 8,802 people "signed up on Hawaii's Obamacare exchange as of June 30, the federal government said Tuesday in a report, with 61.4 percent, or 5,404, of those enrolled receiving tax credits." But Jeff Kissel, executive director of the Hawaii Health Connector, said total enrollment on the exchange is actually 35,600. The numbers "the feds are reporting are inaccurate because they don't include enrollment from the state's largest health insurer, Hawaii Medical Service Association, he said."
Public Health and Private Healthcare Systems
CMS Releases Health Equity Plan.
Bloomberg BNA  (9/10) reports in continuing coverage that the Centers for Medicare and Medicaid Services "is committed to reducing health-care disparities in certain Medicare populations within four years, the agency said Sept. 8." CMS "said its Equity Plan focuses on overcoming health-care disparities in groups experiencing disproportionately high rates of disease, lower quality of care and barriers to accessing care."
Insurers Say CMS Underestimates Burden Of Emergency Information Request.
Congressional Quarterly  (9/10, Subscription Publication) reports that insurance industry officials say an emergency request for information needed to operate the ACA's so-called risk corridor program will take longer to complete than Federal officials expect. The Centers for Medicare and Medicaid Services delayed a planned release of estimated payments and charges through the program in order to address a "significant number of discrepancies" in the data submitted by insurers. CMS "estimated that 250 organizations would have to submit additional information to clear up these questions, requiring about 2,040 hours combined for these firms and groups." In a joint comment on the agency's filing for its emergency plan, America's Health Insurance Plans and the Blue Cross and Blue Shield Association said that estimate "substantially understated" how long it will take to complete required worksheets.
Task Force Asks Congress To Waive Medicaid Spending Limit On Puerto Rico.
Reuters  (9/10, Brown, Davies) reports that a task force created by Puerto Rico Gov. Alejandro Garcia Padilla proposed sweeping spending cuts and the restructuring of $18 billion of debt over the next five years as part of a plan to rescue the island from a fiscal crisis. The group also said Puerto Rico should push the US government to offer it equitable treatment under Medicare and Medicaid funding schemes.
In particular, the report "pushed for Congress to waive the $300 million limit on annual Medicaid spending currently applied to Puerto Rico, which is a cap not set on states," The Hill  (9/10, Schroeder) reports.
Utah Medicaid Expansion Opponents Hold Town Hall Meeting.
The Deseret (UT) News  (9/10, Roche) reports that opponents of Medicaid expansions attended a town hall meeting yesterday sponsored by the Utah chapter of Americans for Prosperity. Meanwhile, Gov. Gary Herbert (R), "along with a group that includes House Speaker Greg Hughes, R-Draper, and Senate President Wayne Niederhauser, R-Sandy, have been meeting privately since the failure of his Healthy Utah proposal in the 2015 Legislature." Herbert is expected to call a special session on a new Medicaid expansion plan, though the group is still working on how to pay for the program.
Study Suggests Medication Adherence Reduces Overall Medicaid Costs.
Modern Healthcare  (9/10, Subscription Publication) reports in continuing coverage that a new study  in Health Affairs "found overall Medicaid costs dropped when Medicaid patients followed prescription drug orders." Researchers led by Christopher Roebuck, a health economist and president of RxEconomics LLC, "found a 1% increase in overall prescription drug use was associated with decreases in total nondrug Medicaid costs by 0.108% for blind or disabled adults, 0.167% for other adults, and 0.041% for children."
Contributor: Insurance Mergers Offer Opportunity For Small Medicare Advantage Plans.
Forbes  (9/10, Gottlieb) contributor Scott Gottlieb writes that when Federal regulators "finish reviewing the big mergers in the managed care patch, the insurers will have to make some divestitures" in order to gain approval. These divestitures "will largely turn on their government lines of business and in particular, their Medicare Advantage plans." Gottlieb says these developments could make the Medicare Advantage market "ripe for disruption by smaller start-ups."
Columnist: Alaska Legislature May Be Paying $1000 Per Hour To Firm Handling Medicaid Expansion Lawsuit.
Alaska Dispatch News  (9/9) columnist Dermot Cole says the Alaska Legislature could be paying "1,000 per hour or more" to Bancroft PLLC, the Washington law firm handling the lawsuit against Gov. Bill Walker (I) over his expansion of Medicaid. The $400,000 flat-fee contract approved by the Legislative Council "does not require a minimum number of hours, though the Bancroft lawyers must keep time sheets available for inspection under the contract."
Opinion: CMS Policy Undermining Administration Policy On Abuse-Deterrent Medications.
Michael C. Barnes, executive director of the Center for Lawful Access and Abuse Deterrence, writes on The Hill  (9/10, Barnes) "Congress Blog" that the White House Office of National Drug Control Policy, Food and Drug Administration, Centers for Disease Control and Prevention, Substance Abuse and Mental Health Services Administration, National Institute of Drug Abuse, and Drug Enforcement Administration "are all working in support of administration policy" on the development and use of abuse-deterrent medications. He laments, however, that the Centers for Medicare and Medicaid Services is set to finalize a proposed rule that "subjects abuse-deterrent medications" to a "steeper line extension rebate" they must pay to the government. Barnes concludes that the CMS policy "undermines the otherwise coordinated national effort to help people who need powerful medications get less risky versions of them."