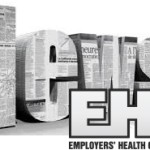 Leading the News
Humana Plans To Scale Back ACA Business.
The AP  (8/3, Murphy) reports that on Wednesday, Humana posted second-quarter earnings which beat analysts' expectations, and "reaffirmed its forecast for 2016." But, the insurer said it plans to "scale back" its individual business for 2017, which means it will offer coverage in only 156 counties, compared to 1,351 in 2016, and it will sell healthcare plans through Affordable Care Act exchanges in 11 states, compared to 15 this year. The article says Humana covers some 500,000 people through the plans it sells on ACA exchanges.
The Wall Street Journal  (8/3, Mathews, Steele, Subscription Publication) reports Humana posted profit of $636 million, or $2.06 per share for the second quarter, compared to $793 million, or $2.85 per share a year ago, while revenue increased by 2 percent to $14.01 billion, beating analysts' estimate of $13.59 billion. Chief Financial Officer Brian Kane said Humana is seeing "consistently strong operational execution across our core businesses, though challenges in our individual commercial business remain." The article says the insurer warned about growing losses in its ACA business.
Reuters  (8/3, Penumudi) reports that Humana "set aside about $208 million more in the second quarter to cover losses in" its ACA business.
Also covering the story are the Minneapolis Star Tribune  (8/3, Snowbeck), Louisville (KY) Business First  (8/3, Pulliam, Subscription Publication) and Modern Healthcare  (8/3, Herman, Subscription Publication).
Aetna Releases 2Q Earnings, Projects $300 Million Loss On ACA Business.
Aetna released its second-quarter earnings report and also announced it will not go forward with previous plans to expand its offerings on state health insurance exchanges. In addition, Aetna and Humana announced a plan to sell some of their assets with the aim of gaining regulatory approval for their proposed merger.
The Wall Street Journal  (8/2, Mathews, Subscription Publication) reports that on Tuesday, Aetna posted second-quarter earning, and warned that it is projecting losses over $300 million for its Affordable Care Act plans in 2016. Aetna CEO Mark T. Bertolini said if the company cannot fix this aspect of its business then it will leave the exchanges.
The Louisville (KY) Courier-Journal  (8/2, Sayers) says Aetna reported second-quarter profits that beat expectations with earnings of $2.21 per share, rather than $2.12 per share as had been previously estimated.
Aetna Cancels Plans To Expand Offerings On ACA Exchanges. The AP  (8/2, Murphy) reports Aetna announced that it is canceling its plans to expand its offerings on state health insurance exchanges and that it is also reconsidering its continued participation in 15 state exchanges where it currently sells health plans. The article explains that Aetna was planning to expand its offering in a few states including Indiana and New Jersey in 2017, but has now decided not to follow that expansion plan.
Also covering the story are: The Wall Street Journal  (8/2, Mathews, Subscription Publication), Modern Healthcare  (8/2, Subscription Publication), Bloomberg News  (8/2, Tracer), CNN Money  (8/2, Luhby), The Hill  (8/2, Ferris), and the Washington Examiner  (8/2, Siciliano).
Aetna Announces Plans To Sell Assets With Aim Of Having Proposed Merger With Humana Approved. Bloomberg News  (8/2, Tracer) reports Aetna Inc. and Humana Inc. announced that "they have a provisional agreement to sell some of their assets to rival Molina Healthcare Inc." with the aim of gaining approval for their proposed merger. If the insurers' merger is approved, then Molina would pay $117 million for the assets.
Also covering the story are: Reuters  (8/2), Louisville (KY) Business First  (8/2, Pulliam, Subscription Publication), New Orleans CityBusiness  (8/2), and the Baton Rouge (LA) Advocate  (8/2, Griggs).
WSJournal: Aetna's Failed Expansion Plans Shows ACA's Weaknesses. A Wall Street Journal  (8/2, Subscription Publication) editorial says Aetna's decision to cancel its ACA expansion plans and possibly withdraw completely shows that with liberals overseeing the nation's healthcare system, companies that rely on government cannot serve their shareholders.
Column: Large Health Insurers Moving Away From Exchanges Indicates Trouble For Affordable Care Act. In his column in Bloomberg Business  (8/2, Nisen) Max Nisen argues that Aetna's decision to not expand its participation in Affordable Care Act exchanges is part of a broader trend among the largest health insurers in the US. Nisen argues that large health insurers moving off the exchanges indicates that the exchanges created by the Affordable Care Act are in trouble.
Anthem Remains Committed To Merger With Cigna, Vows To Fight DOJ Suit.
The Wall Street Journal  (7/27, Grant, Subscription Publication) reports that Anthem is still committed to the merger with Cigna. Anthem is dealing with higher-than-anticipated medical costs, which is impacting profit. The article says the merger with Cigna may help to lower those costs.
Reuters  (7/27, Berkrot, Penumudi) reports that Anthem vowed to fight the Administration's efforts to block the merger. CEO Joseph Swedish said, "To be clear, our board and executive leadership team at Anthem is fully committed to challenging the (U.S. Department of Justice's) decision in court."
The AP  (7/27, Murphy) reports that Swedish also said the merger "would help stabilize pricing in the volatile public exchanges created by the Affordable Care Act." This stability "would enable his company 'to continue its commitment to the public exchanges' – a statement industry experts see as a sign that Anthem could slash its exchange business if the government succeeds in scuttling the deal."
Bloomberg News  (7/27, Harris) reports that in a court filing, Anthem argued that its "acquisition of Cigna will significantly increase consumers' access to the exchanges with the combined firm entering into new territories in nine states where the two firms are not currently participating."
Similarly, contributor Bruce Japsen writes in a Forbes  (7/27) piece that Swedish said on Wednesday that "the Justice Department didn't take into consideration Anthem's presence in the individual and small group business, particularly selling subsidized policies on public exchanges under the Affordable Care Act," and argued that the merger will allow prices in ACA marketplaces to stabilize.
Congressional Quarterly  (7/27, Mershon, Subscription Publication) also covers the story.
Anthem's 2Q Profit Beats Estimates, But Company Expects Loss On ACA Business. The Wall Street Journal  (7/27, A1, Mathews, Subscription Publication) reports that on Wednesday, Anthem Inc. posted second-quarter earnings which beat analysts' expectations. The company said it had profit of $780.6 million, or $2.91 per share, compared to $859.1 million, or $3.13 per share a year ago, while revenue rose by 7.2 percent to $21.46 billion. But, the insurer predicted it will most likely suffer a "mid-single-digit" loss for 2016 on its Affordable Care Act business.
Bloomberg News  (7/27, Tracer) reports that on an adjusted basis, Anthem earned $3.33 per share, "compared with the $3.23 average of estimates compiled by Bloomberg." Anthem said it remains committed to the merger with Cigna.
State-Run ACA Exchanges Facing Financial Challenges As Federal Funds Are Depleted.
Congressional Quarterly  (7/25, Mershon, Subscription Publication) reports Affordable Care Act exchanges run by states "survived start-up problems with botched technology and political threats but continue to grapple with a fundamental challenge: financial sustainability." The article says now that the $5 billion provided by the Federal government is almost depleted, the 13 states which administer their own exchanges are having a tough time "raising enough money, through user fees or state funding, to maintain their operations." The issues facing these state exchanges will be the focus of discussions this week between Federal and state officials. The piece points out that CMS "officials who oversee the exchanges hope to ascertain what's working – and what's not – to ensure the exchanges are equipped for the upcoming fourth open enrollment period, according to state officials."
Medicare Allowing Insurers To Switch Seniors To Advantage Plans With Little Notice.
Kaiser Health News  (7/26, Jaffe) reports that Medicare is allowing health insurers to enroll members of their marketplace or other commercial plans into their Medicare Advantage programs when those individuals become eligible for Medicare. The practice is known as a "seamless conversion," and it "requires the insurer to send a letter explaining the new coverage, which takes effect unless the member opts out within 60 days." As a result, some beneficiaries are finding themselves in Medicare Advantage plans even though they signed up for traditional Medicare. Rep. Jan Schakowsky (D-IL) says there should be stronger protections for seniors. She stated, "I am exploring the option of requiring an 'opt-in' so that Medicare beneficiaries are adequately informed and able to make the choices that work best for them."
Legislation and Policy
Some Insurers Demanding Changes Before They Return To ACA Exchanges.
Modern Healthcare  (8/6, Herman, Subscription Publication) reported that many insurers which sell health coverage through the Affordable Care Act's exchanges are announcing plans to leave. They say if the government wants them to alter their plans, it must make some changes. Some experts predict "the Obama administration will alter the still-nascent exchanges to make them more financially palatable for insurers."
Covered California Enrollees May Have To Choose Between Lower Costs Or Keeping Their Physicians.
Emily Bazar writes in a Kaiser Health News  (8/4) piece that people enrolled in Covered California plans are facing significant premium increases for 2017, and "some will be forced to make a difficult choice: pay a higher price to keep their plans – and doctors – or switch plans to save money but risk losing their doctors." Officials for the state's Affordable Care Act exchange said premiums will rise by an average of 13.2 percent next year. They pointed out that about 80 percent of "Covered California consumers will be able to pay less than they do now or cap their rate increases at 5 percent if they shop around and buy the lowest-cost plan at their current benefit level."
Hospitals Praise CMS Decision To Delay Disproportionate-share Payments To Fiscal 2021.
Modern Healthcare  (8/3, Muchmore, Subscription Publication) reports hospital advocates praised CMS' decision released Tuesday that it will delay the change to disproportionate-share payments from fiscal year 2018. Industry leaders said the new formula "was inaccurate and unfair," and that it would "have meant a cut that started at $2 billion in 2018 and increased in the following years." According to the final rule, CMS said it will "institute quality control and data improvement measures to the Medicare cost report before it is used to calculate DSH payments." The expected completion date is fiscal 2021. The agency will try to find "an appropriate proxy for uncompensated care" between fiscal 2018 and fiscal 2021.
CMS Shifts To Mandatory Participation In Medicare Bundled Payment Projects.
Medscape  (8/3, Lowes) reports that historically, CMS has conducted "soft healthcare reform," meaning that it has typically sought voluntary participation of physicians in Medicare pay-for-performance demonstration projects. That changed last month when CMS "proposed three bundled payment models for cardiac and orthopedic care that will be mandatory – not voluntary – for hospitals in select geographic areas." Some in the medical community are concerned that "such mandated programs could represent bad news for physicians who operate at these hospitals." Commenting on the proposal, American Medical Association (AMA) President and orthopedic hand surgeon Andrew Gurman, MD, said, "Medicare patients are best served by voluntary, physician-led, condition-based models." The article points out that despite their protests, "the AMA...and other medical societies see a lot they like in the CMS proposal, especially the opportunity to prosper under the new payment arrangements created by the Medicare Access and CHIP Reauthorization Act (MACRA)."
Bill Would Automatically Notify Seniors About Medicare Part B Eligibility.
Philly (PA)  (8/3, Wood) reports a bipartisan bill in Congress called the Beneficiary Enrollment Notification and Eligibility Simplification (BENES) Act "would twice alert people nearing retirement age by mail with a detailed notice explaining" how to enroll in Medicare Part B. Most retirees at age 65 become automatically eligible for Medicare Part A, but the optional Part B requires them to sign up within "three months before or after their birthday," regardless if they are still working, "or risk hefty surcharges, significant gaps in coverage and lack of access to health services." The proposed legislation would also "streamline the enrollment process and protect people who unintentionally delay signing up or receive incorrect information about Plan B from a federal employee."
HHS, Treasury, Labor Seeking Public Comments On Possible Compromise In Zubik v. Burwell.
Forbes  (8/3, Ebeling) reports that HHS, the Treasury Department and the Department of Labor have issued a request for information, seeking public "comments on whether there are alternative ways (other than those offered in current regulations) for employers that object to providing coverage for contraceptive services on religious grounds to obtain an accommodation, while still ensuring that women have access to seamless coverage of contraceptives without cost sharing." The RFI has to do with Zubik v. Burwell, a suit filed by religious affiliated groups which are challenging the Administration's accommodation to the Affordable Care Act's contraceptive mandate. Consumers can submit comments until September 20.
Opinion: Solutions Needed To Address Rising Cost Of Healthcare.
In the Washington Post  (8/3, Kuhn) "All Opinions Are Local" blog, Dana A. Kuhn, the founder and president of Patient Services, a Virginia-based non-profit patient assistance organization, writes that many of the District of Columbia's "most vulnerable patients are struggling to keep up with the premium payments necessary to maintain their health-care insurance," despite a decline in the District's uninsured rate. Kuhn suggests that while Obamacare marked "an important step to help increase access to health care locally," thousands of local DC residents could go without coverage unless "a sustainable solution to address the rising cost of treatment" is found. To help address this issue, he writes that "local non-profit patient assistance programs," such as Patient Services, "have stepped in to serve as a temporary bridge to life-saving and life-sustaining treatments for those in dire need."
Montana To Hold Public Meeting Regarding Proposed Insurance Rate Increases.
The Billings (MT) Gazette  (8/2) reports a public hearing on proposed rate increases to Montana's federal insurance marketplace will take place Wednesday in Billings. The meeting will include "presentations by Monica Lindeen, state securities and insurance commissioner, and all three insurance providers in Montana's marketplace." Blue Cross of Blue Shield of Montana proposed an average increase of 62 percent across its plans, field by a 22 percent increase by the Montana Health Co-op, and 20 percent by PacificSource. The large proposed increases would "affect roughly 35,000 Montanans who purchase insurance, either on or off of the exchange, but who don't receive federal premium tax credits that offset the increases."
Analysis Finds Consumers Are Paying Less For More Coverage Because Of ACA.
On its website, CNBC  (7/27, Mangan) reports that according to an article published in the HealthAffairs Blog by Loren Adler and Paul Ginsburg, consumers are paying less and receiving more thanks to the Affordable Care Act. The authors say their analysis reveals that "average premiums for a closely watched, important type of Obamacare plan – known as second-lowest cost silver plans – had average premiums in 2014 that 'were between 10 and 21 percent lower than average individual market premiums in 2013, before the ACA.'" Yet, these "plans cover a larger percentage of customers' health costs than the average individual plan did before Obamacare."
NYTimes: ACA Has Helped To Improve Medicare Fraud Detection.
In an editorial, the New York Times  (7/28, Subscription Publication) praises last week's move by the Department of Justice to charge three people in Miami with "fraud and other crimes in a $1 billion scheme to bilk Medicare," marking the "single largest criminal case in the nine-year history of the Medicare Fraud Strike Force." While acknowledging that "health care fraud is vast," the Times says the Affordable Care Act's "improved fraud detection is only one of several ways it has improved Medicare's overall financial outlook, as was made clear last month in the annual report of Medicare trustees."
Democratic Health Experts Warn Republicans Could Repeal Key Parts Of ACA If Trump Is President.
The "Vital Signs" blog at Modern Healthcare  (7/27, Meyer, Subscription Publication) reports the architects of the ACA said Wednesday during a panel discussion at the Democratic National Convention that Republican leaders could "abolish key elements and roll back the insurance expansions and consumer protections" if Donald Trump is elected president. Ron Pollack, executive director of Families USA, warned that "under budget reconciliation, Senate Republicans would be able to evade a Democratic filibuster and pass...major changes with a simple majority vote." Senior health policy advisor Chris Jennings, who helped draft the ACA, said Republicans "will particularly target Medicaid, not just eliminating the ACA's expansion to low-income adults but rolling the program back from pre-ACA levels."
ACA Credit Can Lead To Complicated Tax Dilemmas.
The Orange County (CA) Register  (7/26, Leung) reports that this is the second year "in which any financial implications of Obamacare have figured into your taxes," resulting in the "meeting of two complicated systems that has produced a host of issues for involved parties, from the IRS to enrollees." One resident's tax dilemma "centered on the repayment of the Advanced Premium Tax Credit," as he needed to repay the tax credit to the US government, not to Kaiser Permanente, which meant the insurer "got paid twice." A company spokesman said, "There are occasionally cases that are complicated, involve other agencies, and which require additional review to uncover the issue or problem that created the error."
Clinton Allies Focusing On Affordability In Healthcare.
The Hill  (7/27, Ferris) reports that after staunchly defending the Affordable Care Act for six years, "top healthcare advocates in the Democratic Party are now willing to acknowledge that" the healthcare law "has fallen flat on affordability." The article says that at the Democratic Convention in Philadelphia, "some of Hillary Clinton's closest healthcare allies are setting her up for a major battle to lower the cost of care – an issue they said needs to top her agenda as president." During a luncheon on Wednesday, Families USA President Ron Pollack emphasized the importance of affordability, and a panel discussion focused on the same issue. But Acting CMS Administrator Andy Slavitt argued, "I don't think affordability is top of mind, actually. It's actually getting to a doctor with their children."
Clinton Would Expand Investment Tax To Pay For Higher Education, Healthcare Proposals. The Hill  (7/27, Jagoda) reports Hillary Clinton wants "to expand an existing 3.8 percent surtax that applies to high earners to pay for her new higher education and healthcare plans," according to her campaign. At present, the law states that individuals who earn more than $200,000 and couples whose income exceeds $250,000 "are subject to a 3.8 percent surtax on their investment income and a 3.8 percent Medicare payroll tax on their wage income." Clinton would "expand the surtax by applying it to income earned by the owners of pass-through businesses." The article explains that President Obama's budget for the 2017 fiscal year also included these proposals, and according to the Joint Committee on Taxation, they will result in revenue of $235 billion over a decade, which should be enough to pay for Clinton's additional spending on higher education and healthcare.
Expert: Insurers, Consumers Will Be Impacted If House GOP Prevail In Suit Over ACA Payments.
Morning Consult  (7/26, Owens) reports requests for double-digit premium increases by insurers which offer health plans through Affordable Care Act exchanges have been "bad news" for the Obama Administration. Yet, things could worsen for both insurers and consumers if the ruling in House v. Burwell is upheld. House GOP filed the suit, which alleges "the administration has been illegally paying cost-sharing reduction subsidies to insurers." According to Tim Jost, an emeritus law professor at Washington and Lee University, "The market's adjusting, and I'm hoping it's going to stabilize, but if the House succeeds in House v. Burwell, if they succeed ultimately, it's going to be a huge kick in the gut for health insurers in the individual market."
Cigna To Begin Selling ACA Plans In Chicago, Other Cities.
The Chicago Tribune  (7/26, Sachdev) reports Cigna intends to sell Affordable Care Act plans "in the Chicago area for the first time, bringing new competition as other insurers exit or go out of business." The company "has filed plans to sell health policies to individuals and families who purchase their own coverage in the individual market." The article says if Illinois regulators approve the plan, Cigna will begin selling plans for next year on November 1.
The Hill  (7/26, Sullivan) reports Cigna applied to sell ACA plans "in Chicago, the Raleigh/Durham area of North Carolina, as well as Northern Virginia and Richmond." Commenting on the announcement, Andy Slavitt, acting administrator for CMS, said on Twitter that "the media often focus on insurer exits rather than entrances." He wrote, "Big news, yes, but the kind people don't like 2 write."
The Washington Examiner  (7/26, King) also covers the story.
Insurers On Covered California Preparing To Comply With New Policy On Primary-Care Physicians.
California Healthline  (7/25, Bartolone) reports insurers are preparing "to comply with a new Covered California rule that will require them next year to ensure that all enrollees have a primary care provider." This move "is part of a broader push by the exchange to improve the quality of care, even as it faces double-digit premium increases." The change will impact all Covered California enrollees, including those in PPOs and HMOs.
Opinion: Rate Hikes For Covered California Show Increasing Healthcare Cost, ACA Woes. In a piece for the Sacramento (CA) Bee  (7/25) Daniel Weintrub writes that the rate hikes announced last week for health policies sold on Covered California "are the latest evidence that the Affordable Care Act, despite its name, cannot do much to tame the rise of health care costs." Weintrub adds the "rate increases have renewed calls for the government to directly regulate health insurance prices" which he says may "help if insurance companies were making big profits that regulators could squeeze from the system." He concludes, "Cushioning that cost for people who can't afford it, without making things worse for everyone else, may be the most the government can hope to accomplish."
Insurer Billing Itself As Low-Cost Alternative To ACA Plans To Expand To San Francisco In 2017.
The San Francisco Chronicle  (7/25, Colliver) reports that starting in 2017, Oscar Insurance Corp., which "made its California debut last year in parts of Los Angeles and Orange counties...will expand into San Francisco, San Mateo and Santa Clara counties." The health insurer, which was founded in 2012, has some 135,000 enrollees in the US. It was originally launched in New York, and since its creation, the company has attempted "to appeal to younger, tech-savvy consumers as a lower-cost option in the marketplaces created by the federal Affordable Care Act."
Public Health and Private Healthcare Systems
CMS Finalizes Rule Which Cuts Hospital Reimbursement By 1.5 Percent.
Modern Healthcare  (8/2, Dickson, Subscription Publication) reports that on Tuesday, CMS unveiled a final rule, saying it will retain "a controversial 1.5% cut to hospital reimbursement." The industry had urged the agency to eliminate "the cuts which aim to recoup a total of $11 billion in alleged overpayments." The piece says hospital leaders expressed shock in April when "CMS proposed raising the cut to 1.5% given the Medicare Access and CHIP Reauthorization Act (MACRA) held the cut at 0.8%."
Federal Government To Punish More Than Half Of Nation's Hospitals For Excess Readmission Rates.
Kaiser Health News  (8/2, Rau) reports records released yesterday show "the Federal government will punish more than half of the nation's hospitals – a total of 2,597 – for excess readmissions by withholding more than half a billion dollars in Medicare payments over the next year." The piece notes such penalties have long been the subject of a debate over "whether the government should consider the special challenges faced by hospitals that treat large numbers of low-income people," who tend to have more difficulty recuperating and are more likely to be readmitted. However, CMS says those hospitals serving low-income people "should not be held to a different standard."
CMS Officials Ask Utah Department Of Health To Provide More Details On Medicaid Expansion Plan.
Congressional Quarterly  (7/27, Evans, Subscription Publication) reports director of the Centers for Medicare and Medicaid Services Division of Medicaid Expansion Demonstrations Andrea J. Casart wrote to the Utah Department of Heath on July 15 asking state officials "to reveal more information publicly about estimates for annual enrollment and a fiscal analysis about" the state's $31.2 million Medicaid expansion plan, which would expand "eligibility for almost 11,000 low-income residents." Casart said, "Once the state completes the public notice requirements...we will conduct another preliminary review to determine if the revised request is complete."
Montana Insurers Seeking Rate Hikes Of Up To 62 Percent For ACA Plans.
The AP  (7/27) reports the three insurers which offer health plans on Montana's ACA marketplace, PacificSource, Blue Cross Blue Shield and Montana Health Co-op, are seeking premium increases of up to 62 percent for 2017. The insurers say they must make "enough in premiums to cover the cost of claims."
BCBS Covered California Policyholders Rejected More Often Than Patients Covered With Plan Outside Exchange, Research Suggests.
The San Diego Union-Tribune  (7/26, Sisson) reports a new study "found that 4.38 percent of Covered California policyholders enrolled in Blue Cross or Blue Shield plans were rejected by doctors supposedly accepting their insurance, compared with 1.41 percent for people with the same plans purchased outside of the exchange." The study published in the journal Health Affairs "used secret shoppers to schedule appointments during summer 2015 with more than 700 randomly selected doctor offices in five regions of the state, including San Diego, the Central Valley and San Francisco." The "secret shoppers" identified issues with scheduling appointments, discovered physicians were "frequently listed under the wrong specialties," among other inaccuracies. The Tribune notes that California Legislators "passed Senate Bill 137 in October" requiring "all health plans to update their online directories weekly and printed copies quarterly."
Arizona's Low-Income Children Once More Eligible To Enroll In CHIP.
The Washington Post  (7/25, Bernstein) reports Arizona is reinstating "a children's health insurance program for low and middle-income families, becoming the last state in the union to provide coverage for health care, dental care, speech therapy and other services to families who don't qualify for Medicaid." On Monday, CMS said it has approved the state's "plan to unfreeze enrollment in the Children's Health Insurance Program (CHIP), effective Tuesday."
Congressional Quarterly  (7/25, Evans, Subscription Publication) reports some "30,000 low-income children are now eligible for benefits under Arizona's" CHIP, "after nearly six years of unstable coverage." On Tuesday, the program, called KidsCare, will begin "enrolling children who live in households with income between 133 percent and 200 percent of the federal poverty level." According to CMS, coverage will become effective on September 1. Vikki Wachino, CMS Deputy Administrator and Director of the Center for Medicaid and CHIP Services, praised the move, saying, "More children in Arizona will have access to coverage early in their lives, which helps kids grow into healthy adults and provides parents with the peace of mind that comes from their children having affordable coverage."
Healthcare Finance News  (7/25, Morse) also covers the story.
Also in the News
Insurance Fraud A Major Problem, Officials Say.
The Omaha (NE) World-Herald  (8/5, Jordon) reports that insurance fraud is "all over the place," according to Douglas County Attorney Don Kleine, who spoke "to 150 or so fraud fighters at a conference sponsored by the Nebraska Department of Insurance." According to the Omaha World Herald, "the industry estimates its annual fraud losses at $80 billion, or about $950 per family."
Contact-Free Continuous Monitoring Could Save Health Systems $15 Billion Per Year, Report Suggests.
Healthcare IT News  (8/4, Lagasse) reports using "contact-free continuous monitoring" could save health systems and hospitals up to $20,000 per bed or $15 billion per year in total, according to a report published in Critical Care Medicine. The report says that such a platform could use sensors to monitor patients' vitals and activity and alert personnel if problems were detected. The report concludes that such systems could generate significant savings by minimizing the use of intensive care units, reducing the length of patients' stay, and alerting personnel to patient deterioration sooner.
Hospitals Criticize Government's New Ratings System.
The Boston Globe  (8/5, Mccluskey) reports hospitals are frustrated with CMS' new star-based ratings system. Industry officials say the system is too crude, "focuses too heavily on controversial measures, like the rate at which patients return to hospitals after being discharged, and unfairly gives lower scores to big teaching hospitals that treat patients with complex problems." However, the piece notes that the very same hospitals bristling at the government's ratings will simultaneously celebrate a positive ranking in US News & World Report's guide. Nevertheless, Dr. Elizabeth Mort, senior vice president for quality and safety at Massachusetts General Hospital, explained that the government's ratings system omits key "structure" measures, including "the levels of nurse and physician staffing."
Physicians Say Rising Copays, Deductibles Contributing To Growing Healthcare Inequality In The US.
Steffie Woolhandler and David U. Himmelstein, primary-care physicians and professors of health policy at the City University of New York at Hunter College, and lecturers in medicine at Harvard Medical School, write in The Hill  (8/2) "Pundits Blog" that health inequality in the US is increasing. They argue that in the 1960s, "the wealthy got twice as much care as the poor." By 1977, because of programs such as Medicaid and Medicare, "the poor were getting 14 percent more care than the wealthy." The pattern reversed in 2004, and by 2012, the wealthy had 40 percent more physician visits than the rest of the country. Woolhandler and Himmelstein contend rising copays and deductibles are mostly likely responsible for this growing inequality in healthcare.
CMS Releases Five-Star Ratings For Hospitals.
On its website, CNBC  (7/27, Mangan) reports that on Wednesday, CMS released its five-star ratings for about 3,500 hospitals. Under CMS' quality rating system, medical facilities are assigned "one to five stars based on how well they care for patients," providing consumers with "a new tool for making health-care choices for themselves and loved ones." In a blog post, Dr. Kate Goodrich, director of CMS' Center for Clinical Standards and Quality, wrote, "The rating includes quality measures for routine care that the average individual receives, such as care received when being treated for heart attacks and pneumonia, to quality measures that focus on hospital-acquired infections, such as catheter-associated urinary tract infections." She pointed out that specialized care, such as cancer care, was not considered in assigning the ratings.
US News & World Report  (7/27, Sternberg) says CMS released the "consumer-friendly hospital star ratings over the objections of hospitals and members of Congress, who call the ratings deeply flawed and say they penalize teaching hospitals and those that treat the poor."
The Hill  (7/27, Clason) reports hospital groups were able to convince CMS "in April to delay the ratings that were slated to be released that month but failed to secure a second delay." Three months ago, "225 House members and 60 senators wrote letters to the CMS, but they have remained mostly mum on the agency's plan to release them this month."
Analysis Finds Health Plans Are Slow To Adopt Value Frameworks.
Morning Consult  (7/26, McIntire) reports an analysis conducted by Avalere Health found that the majority of "health insurers don't use value frameworks...when deciding which pharmaceuticals to cover and how much to pay for them." The piece explains that value frameworks were introduced in 2015 by the American Society of Clinical Oncology and three other organizations.