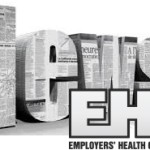 Leading the News
Obama Administration Moves To Restrict Short-Term Health Policies.
The Wall Street Journal  (6/8, Mathews, Radnofsky, Armour, Subscription Publication) reports that on Wednesday, the Obama Administration unveiled a proposed rule which aims to limit short-term health policies that include many characteristics the Affordable Care Act prohibited. The new regulation would restrict insurers to selling short-term policies that last under three months, and those policies would not be renewable.
On its website, CNBC  (6/8, Mangan) reports the rule "is designed to nudge those healthier customers now in short-term plans into Obamacare plans sold on and outside of government-run exchanges, and improve their so-called risk pool." This would allow insurers to collect premiums from more people who are healthier. HHS Secretary Sylvia Burwell made the announcement "during a discussion with The New York Times editorial board," and she "called the current short-term health coverage market 'a loophole' in the Affordable Care Act." In a fact sheet, HHS stated that at present, short-term plans are allowing insurers "to target only the healthiest consumers while avoiding consumer protections," and pointed out that "by keeping these consumers out of the ACA single risk pool, such abuses of limited duration coverage increase costs for everyone else, and they could have a greater impact over time if allowed to become more widespread."
Modern Healthcare  (6/8, Dickson, Subscription Publication) quotes Burwell as saying that "limited coverage should be limited. It is for someone making a transition and knowing they're making a transition and only for three months."
The Hill  (6/8, Sullivan) reports the risk pool for insurers which offer ACA plans "has been smaller and sicker than expected," resulting in massive losses for many companies. Insurers which are seeking double-digit premium increases are attributing them to those losses in part.
The Washington Examiner  (6/8, Cunningham) reports HHS also said it "is fully implementing safeguards to ensure people don't enroll off-season simply because they're sick and to cut down on data mismatching problems when people sign up." In addition, HHS stated that in the last few months, it "has taken a series of actions to strengthen the marketplace risk pool, limit upward pressure on rates, and ensure a strong marketplace for the long term." These actions are having "positive results," the agency said.
Kaiser Health News  (6/8, Rau) also covers the story.
Legislation and Policy
Research Suggests ACA May Be Contributing To More Part-Time Work.
The Financial Times  (6/8, Samson, Subscription Publication) reports new research conducted by Goldman Sachs found that the Affordable Care Act may have led to more people working part-time.
The Washington Examiner  (6/8, Lawler) reports Goldman Sachs economist Alec Phillips said "the evidence suggests that the [Affordable Care Act] has at least modestly elevated involuntary part-time employment." He added that "a 'few hundred thousand' workers may have had their hours cut or been forced to take part-time jobs because of the law." Critics say the ACA contributes to more part-time work because "employers with more than 50 full-time workers face penalties if they do not provide health insurance coverage, giving them a reason to cut hours or avoid hiring new workers if they are near the 50 employee level."
The Daily Caller  (6/8, Brufke) also covers the story.
Experts Say ACA Reforms Helping To Improve Outlook On Healthcare Sector, For Now.
Healthcare Finance News  (6/8, Lagasse) reports that although Affordable Care Act reforms "have most healthcare providers focusing on quality and efficiency, financial experts say the dramatic change in business model is driving improvement in credit ratings." Yet, there are still concerns about the stability of those changes. Martin Arrick, a managing director at Standard and Poor's, said several "factors are affecting ratings trends, although the outlook in general appears to improving." The article points out that S&P had a negative outlook on the healthcare sector two years ago, but that outlook has since improved.
Trump's New Healthcare Plan Raises Concern Among GOP.
The Hill  (6/8, Sullivan) reports Republicans are worried about a healthcare plan which Donald Trump unveiled on his campaign website. Trump has vowed "to 'take care of everybody,' but his health plan includes no major expansion of coverage; one analysis asserted the proposal would actually end coverage for 21 million people." In addition, the plan includes no protections for people with pre-existing conditions. If his plan is implemented as is, and the Affordable Care Act is repealed, then current protections for those with pre-existing conditions would disappear.
Also in the News
Drug Co-Pay Assistance Programs Face Growing State, Federal Scrutiny.
USA Today  (6/8, O'Donnell) reports that drug co-pay assistance programs are facing growing state and Federal scrutiny "amid increasing questions about how they mask high drug prices." This spring, Gilead Sciences, Jazz Pharmaceuticals, and Biogen disclosed subpoenas "related to their funding of co-pay assistance programs," and Valeant Pharmaceuticals "announced last October that the US attorneys for both the Southern District of New York and Massachusetts had subpoenaed information about its contributions to patient assistance programs."