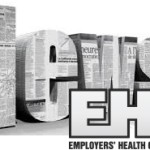 Leading the News
Analysis Indicates ACA Helping To Lower Projected Healthcare Spending By $2.6 Trillion.
The Atlantic  (6/24, Newkirk) reported a new analysis conducted by the Urban Institute "provides strong evidence" that the Affordable Care Act "is directly lowering total health-care spending, even as it expands coverage to unprecedented levels." Data show "projected national spending on medical services, doctors, drugs, and devices between 2014 and 2019 is now $2.6 trillion less than what was projected when the ACA was passed in 2010, and $2.1 trillion less than pre-ACA estimates." Medicaid spending is expected to be $1 trillion lower, and private insurers will likely spend $600 million less. Meanwhile, "a shift to higher deductibles and cost sharing" will probably also contribute to lower costs.
Legislation and Policy
Experts Unsure If Trump Will Embrace House Republicans' Healthcare Plan.
Modern Healthcare  (6/25, Meyer, Subscription Publication) reported that after six years of making promises, House Republicans have unveiled a healthcare proposal which they argue will replace the Affordable Care Act. According to House Speaker Paul Ryan (R-WI), the proposal is "'a real plan, in black and white' to 'make healthcare actually affordable.'" The article said several experts are skeptical about Ryan's description of the plan, and it remains to be seen if Donald Trump will "embrace" the proposal.
Public Health and Private Healthcare Systems
More Insurers May Limit Members' Options For Medical Equipment.
The AP  (6/24, Murphy) reported that UnitedHealth Group Inc. has an agreement "with device maker Medtronic that will slash options for diabetics who use the portable pumps, which costs thousands of dollars." The change has limited members' choices to three pumps instead of nine. The article said such a move "is uncharted territory. UnitedHealth rivals Aetna and the Blue Cross-Blue Shield insurer Anthem say they haven't done this," yet experts believe "it could become more common."
Medicare May Become A Bigger Election Issue Following Trustees' Report.
Drew Altman, president and CEO of the Kaiser Family Foundation, wrote in the Wall Street Journal  (6/24) "Washington Wire" blog that to date, neither Hillary Clinton or Donald Trump has focused on Medicare. But a new report released by Medicare's trustees shows the program's hospital insurance trust fund will be depleted in 2028, which means Medicare may play a larger role in the presidential debate henceforth.
Also in the News
Idaho Health Exchange Working To Prevent Another Delay In 1095-A Distribution.
The AP  (6/24, Kruesi) reported that "Your Health Idaho is actively working to ensure that customers don't see another delay in receiving" the 1095-A form, "said exchange officials." Idaho's "health insurance exchange failed this year to distribute the forms by the required Jan. 31 deadline." Additionally, "the exchange...issued thousands of corrections because of inaccurate information on the forms."
Prescription Drug Prices Up For Nearly 30% Of Americans, Survey Finds.
NBC Nightly News (6/26, story 8, 2:25, Snow) reported that about 30% of all Americans have seen a price increase in pharmaceuticals in the past year, according to a new Consumer Reports survey. The price jump was $63 on average, but in some cases people saw an increase up to $500 dollars. Lisa Gill of Consumer Reports said this is causing Americans to cut corners by sharing medication or not filling their prescriptions at all.
Some Consumers May Be Better Off Paying Cash For Prescription Drugs, Particularly For Generics. Kaiser Health News  (6/24, Appleby) reported, "Some consumers who use health insurance copays to buy prescription drugs are paying far more than they should be and would be better off paying with cash, especially for generics." Some pharmacists now claim "large pharmacy benefit management (PBM) firms that handle benefit claims for millions of Americans are pocketing the difference, while those firms say pharmacists themselves are being greedy."