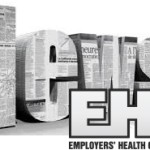 Leading the News
Obama Administration Providing $22 Million To Help States Ensure Insurers Comply With ACA Rules.
On its website, CNBC  (6/15, Mangan) reports that on Wednesday, the Obama Administration announced "it would offer state insurance regulators a total of $22 million in funding to use to make sure that health insurers are complying with key consumer protections under the Affordable Care Act." Health plans are supposed to provide some minimum essential benefits, including "preventive services, as well as treatment for mental health conditions and substance use disorder." Kevin Counihan, CEO of HealthCare.gov, "said the grants 'will continue our partnership with states to help support their efforts to enforce consumer protections guaranteed by the Affordable Care Act.'"
The Hill  (6/15, Ferris) reports a recent analysis found that health premiums are expected to increase by an average of 10 percent for 2017. The article adds that the "Obama administration is under pressure to keep premium hikes in check this year," and the $22 million will "help states push back against steep premium hikes proposed by health insurers." The piece also quotes Counihan as saying, "State departments of insurance are vital to the oversight of health insurance plans. These departments are responsible for making sure that premiums are reasonable and justified, ensuring company solvency, and protecting consumers."
Legislation and Policy
Despite ACA's Success In Expanding Health Coverage, Affordability Remains Elusive.
The Atlantic  (6/15, Newkirk) reports news coverage highlighting the success of the Affordable Care Act in expanding coverage to about 20 million Americans "also underlines one of its core failures: That coverage remains unaffordable for many of those who don't have employer or public insurance." The article points out that while some 90 percent of Americans now have health coverage, "private insurers on Obamacare exchanges have signaled to the federal government their intent to increase premiums by double-digit percentages this fall."
House GOP Proposal To Replace ACA Will Not Include Specific Dollar Amounts.
The Hill  (6/15, Sullivan) reports House Republicans' Affordable Care Act replacement proposal "will not include specific dollar figures on some of its core provisions, and will instead be more of a broad outline, according to lobbyists and aides." The plan, which will be unveiled "next week, will include a tax credit to help people afford insurance and a cap on the current exclusion of employer-based health insurance plans from taxation."
The Washington Examiner  (6/15, Cunningham) reports the ACA replacement plan is one "of six policy proposals House Speaker Paul Ryan [R-WI] is releasing this month dealing with poverty, foreign policy and taxes among other issues."
Congressional Quarterly  (6/15, Mershon, Subscription Publication) also covers the topic.
Consumer Advocates Not Happy With Proposed Medicare Patient Observation Notice.
Kaiser Health News  (6/15, Jaffe) reports a new Federal law requiring that hospitals inform "Medicare patients if they have not been formally admitted and why" will take effect in about two months, yet "some physician, hospital and consumer representatives say a notice drafted by Medicare for hospitals to use may not do the job." One consumer advocate warned that the notice assumes a much higher level of education than similar publications. CMS is seeking public comment on the proposed notice through Friday.
Senior Market News
MedPAC Recommends Limiting Seniors' Medicare Drug Co-Pays.
The AP  (6/15, Alonso-Zaldivar) reports that on Wednesday, the nonpartisan Medicare Payment Advisory Commission (MedPAC) recommended significant changes to Medicare's outpatient prescription program, saying rising drug costs are "unsustainable." The group did not go as far as to suggest that the government "negotiate drug prices directly," something which both Hillary Clinton and Donald Trump support, but MedPAC wants to "protect all seniors by setting an annual limit on how much they can be required to pay for medications, a new safeguard." Under the plan, beneficiaries' drug co-pays would be limited to about $4,850 a year, but insurers' share of drug costs would increase markedly. The AP says MedPAC's recommendations are not likely "to gain traction in Congress during an election year, but they will get a serious look from staff experts on key House and Senate committees overseeing Medicare."
Kaiser Health News  (6/15, Appleby) says in its June report to Congress, MedPAC warned that "Medicare Part D spending [was] up nearly 60 percent from 2007 to 2014," in part due to rising drug costs. MedPAC said its recommendations could save about $10 billion over five years.
Congressional Quarterly  (6/15, Young, Subscription Publication) also covers the story.