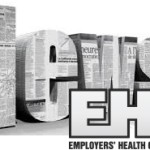 Leading the News
Cost Remains A Hindrance To Obtaining Health Coverage Despite ACA.
The San Jose (CA) Mercury News  (5/10, Cooper) reports that even though some 20 million Americans have gained access to health coverage because of the Affordable Care Act, about 29 million people (10 percent of the population) remain uninsured. The article says cost is the main hindrance and adds that journalists at HealthGrove examined data to determine who is insured and who is not. They found that most people (87 percent) are covered by insurance from employers, followed by Medicare and then Medicaid. The remaining 13 percent is comprised of "people who haven't signed up for insurance whether they qualify for tax credits or not, people who qualify for Medicaid but haven't enrolled, as well as undocumented immigrants."
Legislation and Policy
Obama Administration Working To Reshape Healthcare Before Next January.
STAT  (5/10, Scott) reports that as January 20, 2017 approaches, "the Obama administration is racing to burnish its health care legacy, introducing major new initiatives that will take full effect just weeks before the president leaves office." The article says the number of uninsured has dropped significantly because of the Affordable Care Act, yet, Administration officials are moving "to use other parts of the law to reshape how health care itself is delivered across the United States." According to the Administration, "34 initiatives have been announced or are currently being tested at" the Center for Medicare and Medicaid Innovation. Dr. Patrick Conway, chief medical officer at CMS, stated, "We believe delivery system reform, and the work of the innovation center, is truly bipartisan. ... We think it will continue beyond this administration." Former HHS Secretary Kathleen Sebelius said, "What will happen over the next eight months is as much as these projects can be accelerated, they will be. ... The time clock is very much in everybody's mind."
HHS Officials Release Health Insurance Cost Data.
The Raleigh (NC) News & Observer  (5/10, Murawski) reports that North Carolinians "enrolled in the Affordable Care Act saw their health insurance premiums jump 30 percent or more this year, but Obama Administration officials said Tuesday that the real increase was much less: 3 percent." The article mentions that HHS officials "issued their own health insurance cost data to counter predictions that ACA rate increases will likely be in the double digits in 2017," and they said "the double-digit rate increases that end up getting publicized are merely initial proposals from health insurance companies, not final approved rates." They "noted that customers who buy coverage through ACA marketplaces often qualify for subsidies, slashing their monthly costs."
Public Health and Private Healthcare Systems
Alaska House Republican Defends His Appeal In Lawsuit Over Medicaid Expansion.
Alaska Dispatch News  (5/10, Andrews) reports state representative Craig Johnson (R-Anchorage) defended his appeal with the Supreme Court "in the Alaska Legislature's lawsuit over Medicaid expansion," saying that he "disregarded" the legal advice from the Legislature's attorney because "it was a 'wrong opinion.'" Alaska's Legislature's case against Medicaid expansion was "dismissed in Superior Court in March," and Johnson's appeal was filed on Thursday. The article adds it was "unclear whether the Legislature would appeal to the Supreme Court," but Johnson said "that no vote was needed to appeal," adding, "Other attorneys I've talked to say it's not done until you take it as far as you can take it, and that's the Supreme Court."
Senior Market News
Study: Costs For Most Long-Term Care Keep Rising.
The AP  (5/10, Murphy) reports a survey from Genworth Financial showed that "long-term care grew more expensive again this year, with the cost of the priciest option, a private nursing home room, edging closer to $100,000 annually." The report also showed that Americans "are paying more for other care options like home health aides and assisted living communities, while adult day care costs fell slightly compared to 2015."
Next Avenue  (5/10) and Senior Housing News  (5/10, Mullaney) also have coverage.