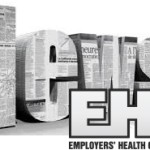 Leading the News
Study: IRS Fails To Inform Low-Income Filers They May Qualify For Medicaid, Subsidized Coverage Through ACA Exchanges.
Kaiser Health News  (4/5, Galewitz) reports a new study released by the Urban Institute found that almost one-third of those "without health insurance, about 10 million, live in families that received a federal earned income tax credit (EITC) in 2014," yet the IRS does not inform them that "their low and moderate incomes likely mean their households qualify for Medicaid or subsidies to buy coverage on the insurance exchanges." According to study co-author Linda Blumberg and colleagues, this represents "a lost opportunity to identify people who are eligible but not receiving government assistance to gain health coverage."
Legislation and Policy
Lawmakers Criticize CMS Over Changes To Employer-Group Waiver Plans.
Congressional Quarterly  (4/5, Young, Subscription Publication) reports CMS officials were criticized on Monday for "finalizing changes to certain insurer-run [Medicare] Advantage plans that also get contributions from their customers' former employers." Some groups had previously told CMS that "they fear losing this retiree benefit if the federal program for the elderly and disabled reduces payments as a result of an overhaul." Commenting on the matter, Senate Finance Chairman Orrin G. Hatch (R-UT) said, "Instead of protecting retiree health coverage provided to beneficiaries who receive coverage through their employer, the administration acted unilaterally to undermine an important, market-based health program by phasing in cuts over two years." CMS explained that there was some support for the changes. For instance, one insurer said "the current approach to filing EGWP [employer-group waiver plan] bids is cumbersome for both health plans and CMS." In addition, the Medicare Rights Center, a nonprofit, "backed the new approach, while asking in a March comment to CMS for some accommodation."
Public Health and Private Healthcare Systems
Idaho Gov. Vetoes Bill That Would Have Provided Funding To Study Medicaid Gap Population.
The AP  (4/5) reports Idaho's Gov. C.L. "Butch" Otter has vetoed a bill that "would have allocated $5.4 million for community health clinics to use to study the estimated 78,000 Idahoans who don't qualify for medical coverage." Otter argued that "the funding proposal was inappropriate because it would not have properly addressed the so-called Medicaid gap population."
The Twin Falls (ID) Times-News  (4/5, Brown) reports this year's legislative session ended without lawmakers "passing anything toward covering the uninsured, although House Speaker Scott Bedke, R-Oakley, said he plans to create a workgroup of lawmakers to study the issue during the interim."
Op-Ed: Idahoans Should Use Voter-Ballot Initiative For Medicaid Expansion Solution. Kenneth Krell, M.D., medical director of critical care at Eastern Idaho Regional Medical Center in Idaho Falls, opines in the Idaho Statesman  (4/6) that the bipartisan working group that Idaho Speaker of the House Scott Bedke (R) is proposing "is likely to be yet another stall tactic by the Republicans" to delay a Medicaid Expansion solution. Krell points out that Bedke favors a "cynical, undemocratic unwritten rule that says no bill will come to the floor that needs Democratic support to pass," which guarantees no bipartisan action. This rule undermines any possibility of the proposed group coming up with a viable solution. To circumvent Republican obstructionism, Krell recommends the difficult process of a voter-ballot initiative for a federal waiver for Medicaid Expansion.
Uninsured
White House Corrects Rate Of Uninsured After Error Is Pointed Out.
PolitiFact  (4/5, Jacobson) reports the President "celebrated the sixth anniversary of the signing of the Affordable Care Act" by taking a "victory lap on Medium," where he said the rate of uninsured Americans is at 8.8 percent. PolitiFact adds it "found some discrepancies" with that number, and after telling the White House – "but before we were able to publish our fact-check – the White House made a change to the text of the Medium post and noted that a correction had been made." PolitiFact credits the White House "for correcting its post based on our inquiry, even before we could publish our fact-check," but says "we put claims to the Truth-O-Meter based on their original form, and in this case, Obama, despite being close to accurate, jumped the gun by shaving off a few tenths of a percentage point before they officially materialized," a claim it rates as "Half True."