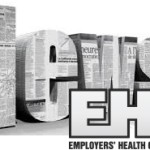 Leading the News
GOP, Democrats At Odds Over Health Insurance Tax Exemption.
Congressional Quarterly  (4/14, Young, Subscription Publication) reports that on Thursday, the House Ways and Means Committee held a "hearing on the largest subsidy provided through the tax code, the exemption for employers' contributions for health insurance." The Congressional Budget Office has estimated that the "federal government will forego more than $250 billion in fiscal 2016 because nearly all premiums for employment-based health insurance are excluded from federal income and payroll taxes." Committee Chairman Kevin Brady (R-TX) said on Thursday, "'This approach limits options, is unfair to those who don't get their health insurance through their job, and creates what many economists call 'job lock,'" because "workers may stick with employers due to fear of losing medical coverage." But Democrats argued this was simply "a ploy" to repeal the Affordable Care Act.
Legislation and Policy
Senate Measure Would Preserve Federal Support For States That Expand Medicaid Later.
The Augusta (VA) Free Press  (4/14) reports that on Thursday, Sens. Mark R. Warner and Tim Kaine, both Democrats from Virginia, "joined a half-dozen of their Senate colleagues to introduce the States Achieve Medicaid Expansion (SAME) Act of 2016." The measure seeks to "ensure that states that choose to expand eligibility for Medicaid after 2014 are eligible for the same level of federal matching funds as states that expanded earlier under the terms of the Affordable Care Act." Warner said, "States that choose not to expand Medicaid – including Virginia – are making the conscious decision to send their tax dollars to other states that have. We're also allowing health care costs for 400,000 uninsured Virginians to continue to be passed along to taxpayers in the form of emergency room visits and uncompensated care, especially in rural areas of Virginia."
OIG: HHS Has Not Yet Implemented Medicare Fraud Recommendations From 2013.
The Federal Times  (4/14, Cordell) reports that on April 12, the HHS OIG said the agency has yet to implement several changes to eliminate "fraud vulnerabilities in Medicare's electronic health records payments systems," even though those recommendations were made in December 2013. OIG stated that it "believes that all divisions of the Department have a shared responsibility for the integrity of departmental programs, regardless of whether they have health care fraud enforcement authority." The article says this news comes just as the Office of the National Coordinator for Health Information Technology "is advocating for greater use of EHRs in health care, and HHS secretary Sylvia Burwell recently announced cooperation from a litany of heath care stakeholders to promote more data sharing."
State Lawmaker Hopes Wyoming Legislature Expands Medicaid In 2017.
On its website, KTWO-AM  Casper, WY (4/14, Greenwald) reports Cheyenne Democratic Senator Floyd Esquibel hopes Wyoming's Legislature expands Medicaid when it meets in 2017. Esquibel said it may be "a matter of time," and he explained that one concern is that if Medicaid expansion is approved, "how do we know that they're (the federal government) going to follow through." But he argues this should not prevent the state from expanding Medicaid.
Congress Urged To Pass Bill Allowing Medicare To Negotiate Drug Prices.
The Des Moines (IA) Register  (4/14) says in an editorial that Congress should pass H.R. 3061, a bill which would allow Medicare negotiate "drug prices not simply to reduce taxpayers' expense, but to make life-saving drugs more accessible to millions of beneficiaries." The paper says a group "calling itself the American Action Network encourages seniors to call their congressmen and voice their opposition to" the "bill that would, supposedly, harm Medicare beneficiaries," but the American Action Network is actually "a political advocacy group that has collected more than $6 million from the Pharmaceutical Researchers and Manufacturers of America." The group is also "an extension of the Congressional Leadership Fund Super PAC, which is dedicated to maintaining a Republican majority in the House."
Public Health and Private Healthcare Systems
Analysis: More Hospitals Expanding Their Own Health Plans Since ACA Took Effect.
Modern Healthcare  (4/14, Herman, Subscription Publication) reports that according to consulting firm McKinsey & Co., more hospitals and health systems have begun to expand or have "expanded their own health insurance plans since the Affordable Care Act was enacted." While "reasons vary from market to market, it's clear hospitals view owning a health plan as a way to build their population health programs by combining medical claims and clinical data." Data show some "15.3 million people received their health coverage through a provider-owned health plan in 2014 compared with 12.4 million in 2010, an average 6% annual increase in enrollment over that time span."
Initial Results From Medicare's Comprehensive Primary Care Initiative "Disappointing."
Congressional Quarterly  (4/14, Young, Subscription Publication) reports that on Wednesday, Medicare released "disappointing early results from its Comprehensive Primary Care Initiative, which is designed to shape an eventual overhaul of federal payments for basic medical services for the elderly and disabled." Data show Medicare saved $1 to $21 per patient per month, but those savings were insufficient to offset an average fee of $18 per month per patient. These initial findings were published in the New England Journal of Medicine by John Ayanian, a University of Michigan researcher, Patrick Conway, the chief medical officer for CMS, and colleagues. The article points out that on Monday, Conway unveiled plans for another primary-care pilot.
Savings From Speedier Medicare Reforms May Help Improve Overall Health.
Ezekiel J. Emanuel and Topher Spiro write in a US News & World Report  (4/14) op-ed that a new study published in the Journal of the American Medical Association shows "why there is a growing gap between a person's income and life expectancy." The study found that "richer people live longer, healthier lives," and more importantly, "the gap between the rich and the poor in health and longevity is growing." Emanuel and Spiro say these findings suggest "a powerful bipartisan bargain to reduce inequality in health and longevity in making Medicare more efficient." They add, "Imagine we embrace a Republican goal – reduce Medicare spending – and embrace a Democratic goal – invest the Medicare savings in public health and early childhood interventions." They argue that such a bargain would speed up Medicare reforms, and the resultant savings could be used to improve the health of all Americans.