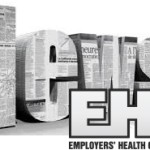 Leading the News
Study Shows More Americans Believe ACA Is Increasing Access To Healthcare.
The Washington Post  (4/13, Johnson) reports a new study published in Health Affairs  revealed that while "the public remains stubbornly split on the Affordable Care Act, a slight shift may be occurring beneath the surface – with a growing minority of people coming around to the opinion that the law is having a real impact on access to health care." The study, which is based on 2014 data, still "shows more people are opposed to the law (45.6 percent) than [are] in favor of it (36.2 percent)." Yet, it found "a suggestion of a possible emerging contradiction in public opinion: a growing appreciation of the law's effects, even as the overall approval of the law itself remains stubbornly divided." Notably, the study revealed "a 19 percentage-point increase in people who say the law is increasing access to medical care and insurance."
HHS: Fears Of Double-Digit Premium Hikes For ACA Plans Not Borne Out.
The Hill  (4/12, Sullivan) reports that on Tuesday, HHS released data which show Affordable Care Act premiums increased less than anticipated last year, contradicting warnings of greater price hikes. Figures indicate ACA premiums increased by "8 percent on average – from $356 a month to $386 a month – from 2015 to 2016," and when the ACA "tax credits that help 85 percent of consumers afford their plans are factored in, the average premium increase was even smaller: $102 to $106, or 4 percent." The article says the data contradict "predictions, often seized on by Republicans, that ObamaCare premiums would spike by double-digit percentages."
Congressional Quarterly  (4/12, Mershon, Subscription Publication) reports the average 4-percent increase is "a much lower rate than some of the double-digit premium hikes insurers initially proposed, when some were asking for rate hikes as high as 35 to 40 percent." The article says with the release of these data, "Richard Frank, director of the Office of the Assistant Secretary for Planning and Evaluation at HHS, is hoping to undercut Republicans' criticisms early." He wrote in a blog post on Tuesday, "Marketplace consumers would do well to put little stock in those initial numbers." Clare Krusing, a spokeswoman for America's Health Insurance Plans, "suggested that plans are facing uncertainty in the new marketplaces that can affect premiums."
The Huffington Post  (4/12, Cohn) reports that "by historical standards," even the 8-percent premium increase is "hardly outrageous," given that prior to the implementation of the ACA, "the average annual increase for individual coverage was more than 10 percent, according to research by MIT economist Jonathan Gruber and the Commonwealth Fund."
The Washington Examiner  (4/12, King) also covers the story.
Legislation and Policy
Analysis: Employees' Out-Of-Pocket Costs Keep Rising.
Congressional Quarterly  (4/13, Mershon, Subscription Publication) reports a new analysis conducted by the Kaiser Family Foundation found out-of-pocket costs for employees are rising. Those costs increased by 77 percent between 2004 and 2014. The piece points out that a significant "increase in the average deductible played the biggest role in the rise in out-of-pocket costs," with data showing employees "paid an average of $353 toward their deductible in 2014, up from $99 in 2004 – a 256 percent spike."
More Consumers Turning To Short-Term Plans Because Of Cost.
On its website, CBS News  (4/12, Picchi) reports contrary to the objectives of the Affordable Care Act, some consumers are turning to short-term plans. The piece says cost is the driving force behind this trend. Data show that on average, the "monthly premium for a family of three on a short-term plan is about $283, or about $500 less per month than coverage through a major medical plan." eHealth, an online marketplace for health insurance, said before the ACA took effect, "it sold about 60,000 short-term policies per year, but that more than doubled in 2014 and 2015, with about 140,000 of the policies sold for both of those years." The article points out that short-term plans have some serious drawbacks, such as the fact that members must re-apply each year, and their applications can be denied if they incur high healthcare costs.
Public Health and Private Healthcare Systems
CMS Expected To Unveil New Framework For Hospitals' Uncompensated Care.
Congressional Quarterly  (4/13, Young, Subscription Publication) says hospitals may soon find out "whether they've made progress in bids to change how their customers' unpaid bills factor into Medicare reimbursement calculations." CMS is preparing to release several "of its annual payment rules," and the agency "likely will outline steps for a new uncompensated care framework in the fiscal 2017 hospital payment rule," commentators say. In March, the Medicare Payment Advisory Commission "recommended a slow shift to using hospitals' cost reports for these calculations," saying, "Given that the (cost reports) more closely tracks hospitals' relative costs of caring for the uninsured, we have urged CMS to transition over three years," pointing out "that this 'will prevent financial shocks to hospitals and will create an incentive for them to more accurately report uncompensated care.'"
Health Plans In Some States Refusing To Provide Cost Data Following Supreme Court Ruling.
Congressional Quarterly  (4/12, Mershon, Subscription Publication) reports certain "employer-sponsored insurance plan officials are refusing to give states information about health care costs, after a Supreme Court decision last month struck the states' power to compel those insurers to participate." Officials in Colorado, Utah, Maryland, Minnesota, and Oregon say plans which have been sending data to the states have stopped doing so. Commentators "say the states' databases, which rely on submissions from all insurers to shed light on the cost of care, are an important tool in bringing down health care prices."
Uninsured
ACA Credited With Helping To Reduce Uninsured Rate Among Children In Dallas County.
The Dallas Morning News  (4/13, Martin) reports a study released by the Center for Public Policy Priorities on Wednesday found the number of children with health coverage "has spiked in Dallas County and in much of Texas since 2009, even as child poverty continues to be a major problem." Even though one-third of children in Dallas County and Texas live in poverty, some 87 percent of those in the county have health insurance today, compared to 78 percent in 2009. Anne Dunkelberg, a health policy analyst at the center, attributed the improvement to the Affordable Care Act.
Also in the News
Net US Prescription Drug Spending Increased 8.5% In 2015, Report Concludes.
Several news outlets covered a report released by the IMS Institute for Healthcare Informatics that examines US prescription drug spending in 2015. While some sources report a 12% total spending increase, other sources cite an 8.5% figure, which reflects the net increase in spending after accounting for discounts and rebates.
Bloomberg News  (4/14, Cortez) reports that US prescription drug spending increased 12% "to a record $425 billion before discounts last year," according to a report by the IMS Institute for Healthcare Informatics. The report projects that "spending will continue to rise at a steady mid-single-digit rate through 2020, when it's expected to hit $610 million to $640 million." According to Bloomberg News, "more than half of the spending growth stemmed from medicines approved in the past two years," with specialty drugs generating "invoices worth $151 billion, an increase of 20 percent from a year earlier."
The AP  (4/13, Johnson) reports that "after deducting discounts and rebates that manufacturers give to insurers and other payers," US prescription drug spending "rose 8.5 percent last year, slightly less than" the 10.5 percent net increase in 2014, according to data from the same report.
According to STAT  (4/13, Silverman), the IMS report shows that brand-name drug prices saw a net increase of "just 2.8 percent, which represents a steady decline from recent years." STAT adds the downward trend "suggests that payers – pharmacy benefits managers and insurers – are having some success pushing back against rising prices."
Medical Marketing & Media  (4/13, McCaffrey) reports that the IMS report also found that from 2010 to 2015, "spending on specialty medicines doubled, contributing to 70% of overall medicine spending growth." Reuters  (4/14, Berkrot) and the Wall Street Journal  (4/14, B3, Loftus, Subscription Publication) also cover the story.
Small Business Owner Says ACA Allows For Easier Company Growth.
In a guest post at Fortune  (4/12) LifePosts.com founder Steven Waldman says the health exchange established under the Affordable Care Act allowed him to hire more employees during the early stages of his company. While Waldman says the ACA is flawed and should be reauthorized with improvements, it is also true that "for businesses with fewer than 50 employees, having a health care safety net absolutely makes job-creation easier."