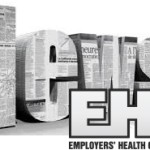 Leading the News
CMS Mulling New Payment Models For Some Medicare Part D Prescription Drugs.
The AP  (3/8, Alonso-Zaldivar) reports that on Tuesday, Medicare proposed new models to determine the best "ways to pay for drugs administered in a doctor's office, including many cancer treatments." Dr. Patrick Conway, acting principal deputy administrator and chief medical officer of CMS, explained that the Federal government will not decide which drugs physicians can prescribe, but the objective "is to address financial incentives in the current payment system that can encourage the use of a more expensive drug, when a cheaper medication is just as effective." According to Conway, "'Perverse incentives' in the current rules do not benefit patients or Medicare."
The New York Times  (3/8, Pear, Subscription Publication) reports CMS plans to "test new ways to pay for prescription drugs in an effort to slow the growth of Medicare spending on medicines while encouraging doctors to choose the most effective treatments for their patients." Data indicate CMS "spent $20 billion last year under Part B of Medicare for prescription drugs administered in doctors' offices and hospital outpatient departments."
The Wall Street Journal  (3/8, Armour, Subscription Publication) reports the proposed tests could result in significant changes for Medicare Part B, which spends about $19 billion annually on prescription drugs. The article adds that the plan will likely be strongly opposed by the pharmaceutical industry and some hospitals.
The Washington Post  (3/8, Mcginley) reports Conway explained the proposal is not intended to reduce costs, although "he left little doubt that the ultimate aim is to eliminate incentives that may encourage doctors to select higher-priced medications that benefit their bottom lines but not their patients." Conway pointed out that "oncologists have told CMS they sometimes feel pressure from their health-care systems to pick more expensive drugs to bolster profits." At present, CMS pays physicians the average sales price for drugs plus 6 percent, but under the proposed test, physicians "would be paid a drug's average sales price plus 2.5 percent and a flat daily payment of $16.80." The Los Angeles Times  (3/8, Levey) and Bloomberg News  (3/8, Lauerman) also cover the story.
Legislation and Policy
ACA Fines Double For Many Consumers Without Health Insurance Coverage.
The AP  (3/8, Alonso-Zaldivar) reports many of those who lacked health insurance coverage in 2015 "are now seeing fines more than double under President Barack Obama's health care law, tax preparation company H&R Block said Tuesday." The AP says when they prepare their taxes, consumers "have to account for the subsidies they received for health care or, if they remained uninsured, pay a fine." The article also discusses the increase in the percentage of those who must repay tax credits under the ACA. Data show just "3 percent of its customers with health law subsidies saw no impact on their refunds, meaning they correctly estimated their incomes, or called HealthCare.gov to report changes during the year," while more than 33% of those who received tax credits overestimated their incomes, which means their credits were less than they should have been, therefore, they are getting an average of $450 back from the IRS.
The Chicago Tribune  (3/8, MarksJarvis) reports most taxpayers who have employer-sponsored health insurance, "or are covered by Medicare or Medicaid don't face complexity." This means some 80% of "taxpayers merely check a box on their tax return that states that they had health insurance all year, and they are done," tax experts say.
HHS: Prescription Drug Prices Rose By Nearly 13% In 2014.
USA Today  (3/8, O'Donnell) reports that on Tuesday, HHS' Office of the Assistant Secretary for Planning and Evaluation said prescription drug prices increased by a "subdued" amount in 2013, but in 2014, the almost 13% gain was "remarkable." HHS is estimating that "prescription drug spending in the U.S. was about $457 billion in 2015, or 16.7% of overall personal health care services." That figure is much higher than the 10% of healthcare spending which "the pharmaceutical industry typically estimates it is responsible for, says Peter Bach, a physician and the director of the Center for Health Policy and Outcomes at Memorial Sloan Kettering Cancer Center."
The Wall Street Journal  (3/8, Armour, Subscription Publication) reports HHS expects prescription drug spending to increase by an average of 7.3% each year from 2013 to 2018. While that figure is lower than the 12.6% for 2014, it is still much higher than the average of 2% from 2008 to 2012.
On its website, CNBC  (3/8, Mangan) reports prescription drug spending "rose by a remarkable 12.6 percent in 2014" following several years of modest growth, HHS said. According to officials, the increase in drug spending most likely remained high in 2015, and should continue at a similar pace for the foreseeable future.
Public Health and Private Healthcare Systems
Despite Some Growth In Other Forms Of Payment, Fee-For-Service Still Dominates In Healthcare.
Medscape  (3/8, Haelle) reports almost "95% of all provider visits used fee-for-service payment methods in 2013, an increase of more than a percentage point since 2010," a new study published in Health Affairs says. The rest of the payments were made "under capitation, 'in which a physician or other provider receives a fixed monthly payment per patient, regardless of the services provided,'" said study authors Samuel H. Zuvekas, PhD, and Joel W. Cohen, PhD, both from the Center for Financing, Access and Cost Trends at the Agency for Healthcare Research and Quality, Rockville, Maryland. Yet, new data from HHS indicate "change in payment models could be speeding up since 2013, as Medicare reimbursements move away from fee-from-service toward accountable care organizations."
Utah Senate Passes Medicaid Expansion Bill.
The Deseret (UT) News  (3/8, Roche) reports the Utah Senate passed HB437, a bill that would extend Medicaid coverage to people who are "homeless, in the criminal justice system, or have substance abuse or mental health issues." Gov. Gary Herbert (R) has said he will sign the bill. The bill will be funded with $85 million coming from the federal government and Utah hospitals, and $15 million coming from the state.
Consumer Directed Healthcare News
High Deductible Health Plans Accelerating Trend Toward Unpaid Patient Bills.
In an analysis, USA Today  (3/8, Fletcher) discusses how the shift to high deductible health plans has created "a growing problem" for hospitals: "patients aren't paying their bills." According to USA Today, "for every patient dollar being billed, hospitals have historically failed to collect 65 cents." The article explains revenue cycle management is "not designed to collect small, incremental payments from hundreds or thousands of patients. They are designed to bill a handful of large entities – insurance companies – not individuals who walk in the door." The piece adds experts said hospitals must develop more "user-friendly billing practices and processes" and patients need to budget better for medical expenses.