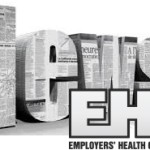 Leading the News
Despite ACA, Patients Still Subject To Surprise Medical Bills.
In a lengthy article, TIME  (3/7, Sweetland Edwards) reports on the issue of surprise medical bills, which "happen most often when a hospital contracts with medical providers – including doctors, surgeons, anesthesiologists, lab technicians – that do not accept the same insurance plans that the hospital does." TIME says the Affordable Care Act attempted to put an end to such bills, but failed to curtail how much out-of-network physicians could charge patients themselves, in both emergency and non-emergency contexts. The article adds that any laws to protect patients from such billing would leave someone else to pay the bill, and it would logically be "one of the three most powerful players in the American medical industry: insurance companies, hospitals and the physicians lobby."
New ACA Rules To Include Rating Of Health Plans, Higher Maximum Out-Of-Pocket Costs.
The New York Times  (3/7, A9, Pear, Subscription Publication) reports the Obama Administration, in response to consumer complaints, is expected to publish new rules for the Affordable Care Act Tuesday, including the implementation of a new rating system that will rate health insurance plans by "how many doctors and hospitals they include in their networks." However, the Administration also announced that the maximum out-of-pocket costs for consumers will rise to $7,150 for an individual and $14,300 for a family. Consumer advocates say the increase is "unsustainable" and will place a "significant burden for middle-income people who need a substantial amount of care." Another new rule will require insurers to allow certain patients to continue seeing a physician for up to 90 days if that physician has been dropped by a network without cause.
Obama Hails ACA's Successes During Milwaukee Visit.
President Barack Obama visited Milwaukee to congratulate the city for winning a health enrollment challenge. During the event, Obama took the opportunity to praise the Affordable Care Act, and highlight its successes. He said that some 20 million Americans have gained healthcare coverage thanks to the ACA, while the number of uninsured has reached a record low.
The Washington Post  (3/3) reports that on Thursday, President Obama touted the progress made by his signature legislation on its sixth anniversary. Data from HHS show some 20 million Americans have gained access to healthcare coverage through the ACA, and at present, less than 10 percent of the population lacks coverage, while healthcare prices have risen at the slowest pace in five decades since 2013, Obama said. The Post adds that during his visit, the President "celebrated Milwaukee as one of the Affordable Care Act's recent success stories." Of "20 cities with large numbers – or a high percentage – of uninsured residents, Milwaukee was deemed by the White House as the most successful at signing people up for health insurance during the most recent enrollment period."
A separate Washington Post  (3/3, McGinley) article reports Obama's goal in visiting Milwaukee was to congratulate the city "for its success in signing up people for coverage," and winning "a competition called the Healthy Communities Challenge that involved 20 cities." During the trip, Obama cited new HHS data "attributing the increase in the number of insured Americans to provisions that created health insurance marketplaces where consumers can buy private plans, expanded Medicaid, required insurers to cover people with medical conditions and permitted young people to stay on their parents' health plans until they turned 26." Calling the drop in uninsured numbers "historic," HHS Secretary Sylvia Mathews Burwell, stated, "We have seen progress in the last six years that the country has sought for generations."
The New York Times  (3/3, Harris, Subscription Publication) reports Obama praised the ACA, saying, "Today I can announce that thanks to the law, 20 million more Americans now know the security of health insurance." The Administration's previous estimate from September indicated some 17.6 million Americans had gained coverage because of the law. The Times also points out that Obama lauded Milwaukee for winning the Healthy Communities Challenge "by enrolling an estimated 38,376 people in private health insurance under the health care law." That figure represents about "75 percent of previously uninsured residents who were eligible, a rate higher than that of any other city." According to the Times, the ACA has been very "successful in places like Milwaukee, where a coalition of local leaders, charities and health care companies worked diligently to sign up people who did not have health insurance."
Bloomberg Politics  (3/3, Keane) reports Obama said on Thursday, "The Affordable Care Act, a.k.a. Obamacare, is saving lives and it's saving money." The piece says the Administration is hopeful that "with growing numbers of Americans covered by Affordable Care Act programs, Republicans will find repeal of the law to be an increasingly difficult political proposition," although to date, that has not been the case. During his visit, Obama explained that to the GOP, "the facts I just mentioned don't matter, because this is an issue of ideology. ... Facts, evidence, don't comport with their conviction that the ACA means an end to the American way, and repeal has been a rallying cry."
The Houston Chronicle  (3/3, Deam) reports HHS data indicate some 6.1 million young adults gained health coverage in the last six years: 2.3 million from 2010 through the first open enrollment in 2013, and another 3.8 million from October 2013 and the beginning of 2016. Meanwhile, "about 3 million African-American adults gained coverage, for a 50 percent drop in the uninsured rate for that group." Similarly, there was a 50-percent drop in the uninsured rate "among whites, as 8.9 million gained coverage."
Legislation and Policy
Medicare Achieves Goal Of Reducing Fee-For-Service Payments Ahead Of Schedule.
Contributor Bruce Japsen wrote in a Forbes  (3/5) piece that the Obama Administration "is undaunted in its effort to reform the healthcare system, announcing this week that fee-for-service medicine continues to disappear." HHS Secretary Sylvia Burwell said some 30 percent of current Medicare payments are linked to alternative payment models which "reward the quality of care over quantity of services provided to beneficiaries." This goal was met nearly a year ahead of schedule "thanks to Medicare payment reforms woven into the Affordable Care Act." Burwell was quoted as saying, "Improving the quality and affordability of care for all Americans has always been a pillar of the Affordable Care Act, alongside expanding access to health care. ... The law gives us the tools to put patients at the center of their care, improve quality and help make care more affordable over the long term."
Kaiser Study: Fewer Employers Dropping Health Coverage Than Expected.
The Washington Times  (3/6, Howell) reports a study released last week by the nonpartisan Kaiser Family Foundation think tank found only 13 million people are using the Affordable Care Act's (ACA) exchanges, "far fewer" than the 21 million people projected by the Congressional Budget Office. Furthermore, Kaiser said the total number will "top out at just 14.7 million paying customers in the next few years." Kaiser said one factor is that incentives for employers to keep offering health benefits "are more powerful than expected, at least so far." The article says Obamacare critics "say the lower number of people enrolled in the exchanges is a sign of sickness" in ACA.
The Hill  (3/4, Sullivan) reported the analysis suggests that health insurance enrollment under the Affordable Care Act "could have a 'ceiling' of around 14.7 million sign-ups." The Hill added this "illustrates the difficulty in further reducing the number of uninsured people after the record gains made under ObamaCare." The Hill cited figures released Thursday that show "20 million previously uninsured people now have coverage because of the law, when the expansion of Medicaid is included."
The Examiner  (3/4, Burdett) reported that during a speech in Milwaukee on Thursday, President Obama touted several improvements made by the ACA, saying, "So your insurance is better than it was – even if you don't know it, even if you didn't vote for me."
CNBC  (3/4) also reported the story.
Public Health and Private Healthcare Systems
CMS Cracking Down On Privatized Medicare Violations With $13 Million In Fines Last Year.
Modern Healthcare  (3/7, Herman, Subscription Publication) reports CMS imposed over $13 million worth of fines on private Medicare Advantage and Part D plans last year, a substantial increase from only $4.9 million in such civil penalties in 2014. The increase shows CMS is "boosting the enforcement of Medicare's rules on insurers and pharmacy benefit mangers." Last year's largest fines were imposed on Humana, Envision Pharmaceutical Services, and Medical Card System. Already this year, CMS has suspended and taken other actions against several organizations for violating Medicare rules. CMS suspended Cigna Corp. because the insurer's noncompliance "posed a serious threat to the health and safety of Medicare beneficiaries."
Alaska Senate Finance Committee Approves Medicaid Cost Curbing Legislation.
The AP  (3/7, Bohrer) reports the Alaska Senate Finance Committee approved legislation aimed at "curbing and containing costs within Alaska's Medicaid program" after state health officials told legislators how the legislation could save the state money. On Monday, the state health department provided handouts to state legislators, which estimated the legislation could save the state $31.4 million during the current fiscal year, and up to $114 million by fiscal year 2022.
ACA Hurts Oregon Insurers Lose, Benefits Hospitals.
The Oregonian  (3/4, Manning) reported that while "six of Oregon's seven major health insurance companies posted big losses in 2015," hospitals in the state "are basking in an Affordable Care Act honeymoon of soaring revenue and big profits." However, the article suggested the "bonanza" for the healthcare providers "comes at the expense of taxpayers, the insurance companies and consumers who, in some cases, face double-digit insurance premium rate hikes."
Hospitals Say ACA Has Not Helped To Reduce Bad Debt.
Modern Healthcare  (3/5, Evans, Subscription Publication) reported that many were hopeful the Affordable Care Act would significantly reduce "bad debt – a figure that reflects bills a hospital can't collect," but that has not been the case. The article said even though millions of Americans have obtained healthcare coverage because of the ACA, "the popularity of high-deductible plans in...insurance exchanges has added to hospitals' mounting concerns over how patients can pay those bills, if at all." According to Dalton Huber, chief financial officer of Campbell County Health in Gillette, WY, "It's not improving for us here," because bad debt rose by 42 percent from 2013 to 2015.
Deductibles Increasing In 41 States.
The Washington Free Beacon  (3/3, Meyer) reports that the Freedom Partner 2016 Obamacare deductible increase tracker shows that deductibles are increasing 41 states due to the Affordable Care Act. The track finds that "deductibles increased by $265 or 8.4 on average," but some state deductibles have increased as high as $1,395. Nathan Nascimento, senior policy adviser at Freedom Partners, said, "Higher Obamacare deductibles increase, by hundreds of dollars, what families must pay out of pocket to access their health insurance. Instead of reducing costs, Obamacare regulations and mandates continue to drive up these costs and make quality care less accessible for hardworking families."
Also in the News
Analysis: Relying On Patients To Cut Healthcare Spending Is Ineffective.
Carolyn Y. Johnson writes in the Washington Post  (3/3) "Wonkblog" that some have suggested one way to help reduce healthcare spending is "to empower smart shoppers – to arm individual patients with the information and incentives to shop around for the cheapest imaging scans or blood draws." Yet, more and more evidence indicates "this faith is misplaced: Even a wise consumer making thrifty health-care choices doesn't appear likely to make much of a dent in overall health-care spending." An analysis conducted by the Health Care Cost Institute found three reasons for this failure: many consumers cut costs by not visiting doctors, the overall "effect of smart shopping is inherently limited," and even if patients were motivated "to shop around, the tools to understand health-care costs are limited."