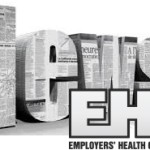 Leading the News
White House Says ACA Has Achieved Its Goals.
On its website, NBC News  (3/22, Fox) reports that March 23 marks the sixth anniversary of President Obama's signing of the Affordable Care Act, "and the White House is declaring victory over critics who said it would fail and multiple lawsuits seeking to have it declared unconstitutional." Obama said the ACA has accomplished its goals, stating, "Thanks to this law, 20 million more Americans now know the security of having health insurance, and our uninsured rate is below ten percent for the first time on record." He added, "Critics said this law would destroy jobs and cripple the economy, but in fact just the opposite has happened. Our businesses have added jobs every single month since I signed it into law." Data show some 14 percent of Americans lacked insurance in 2013 before Medicaid expansion began under the law, but that figure dropped to 9 percent in 2015.
The Hill  (3/22, Sullivan) also quotes Obama as saying, "After nearly a century of effort, and thanks to the thousands of people who fought so hard to pass and implement this law, we have at last succeeded in leaving our kids and grandkids a country where pre-existing conditions exclusions are a thing of the past, affordable options are within our reach, and health care is no longer a privilege, but a right." The President touted the fact that some 20 million Americans have gained access to healthcare coverage because of the ACA.
On its website, MSNBC  (3/22, Benen) reports, "By every metric, 'Obamacare' has delivered on its goals." Meanwhile, for the law's GOP critics, "the challenges associated with condemning the successful law keep getting worse." The article points out that despite the ACA's continued lack of popularity, this will be the first election since its enactment when it will be risky for Republican candidates to promise to repeal it, thereby taking away health coverage for millions.
Modern Healthcare  (3/22, Muchmore, Subscription Publication) reports after six years, presidential candidates are focusing less on the ACA, although Republicans are still promising too "repeal and replace" it. The piece says some parts of the law "have been popular among the public and politicians on both sides of the aisle," such as "allowing children to remain on their parents' insurance until the age of 26 and requiring insurers to cover people with pre-existing conditions."
Legislation and Policy
HHS Touts Post-2009 Savings As Evidence Of ACA's Efficacy.
The Hill  (3/22, Sullivan) reports that on Tuesday, HHS announced that Medicare "spent $473 billion less between 2009 and 2014 than it would have if previous cost-growth trends had continued, a marker of a slowdown in healthcare spending." The Hill adds that HHS made the announcement "around the sixth anniversary of ObamaCare as part of the administration's effort to highlight some of the lesser-known parts of the law, such as reforms to Medicare payments, that can help limit cost growth." HHS Secretary Sylvia Burwell stated, "This kind of progress is not easy, but what we have accomplished in six short years is undeniable: from 20 million uninsured, to billions of dollars saved, to changes that are making our health care system work better for everyone."
GAO: Only A Small Fraction Of Small Businesses Taking Advantage Of ACA's Tax Credits.
The Chicago Business Journal  (3/22, Hoover) reports six years after the Affordable Care Act was signed, few firms "are taking advantage of tax breaks that were supposed to make health insurance more affordable." Data from the Government Accountability Office show just "181,000 small businesses claimed the Small Employer Health Insurance Tax Credit in 2014," which is a mere fraction of the 1.4 million to 4 million small business which were expected to be eligible for the benefit. The article explains that in many instances, the tax credit is too small compared to the cost of providing health coverage, and the process of obtaining it is very complicated.
Public Health and Private Healthcare Systems
Insurers Await CMS' Final Version Of 2017 Medicare Advantage Risk Adjustment Payments.
Congressional Quarterly  (3/22, Young, Subscription Publication) reports that by April 4, CMS will "issue the final version of policies for next year for the so-called Advantage plans," and insurers will find out how they "fared in [the] most recent skirmish with Medicare officials over payments, where each side sees billions at stake." CQ says AHIP argues that CMS "has underestimated how much a change in risk adjustment payments...will cost its members." In a call letter, CMS "estimated a reduction of 0.6 percent, or about $1 billion, to risk adjustment payments in 2017," but AHIP says "the planned changes could actually be a reduction of 2.1 percent."
Health Insurance Trade Association Will Begin Testing New Way To Update Insurers' Healthcare Provider Directories.
The AP  (3/22, Murphy) reports "trade association America's Health Insurance Plans will soon start testing a more efficient way to update insurer provider directories" to help customers find healthcare professionals covered by their insurance. AHIP will begin testing a new method to "streamline directory updates" by regularly contacting healthcare providers and professionals in California, Florida, and Indiana, and then sharing the information gathered with multiple insurers.