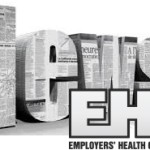 Happy Pi Day!
Leading the News
ACA 2015 Enrollment Misses Target.
The AP  (3/11, Alonso-Zaldivar) reported that on Friday, the Department of Health and Human Services said final enrollment figures for the Affordable Care Act missed their 2015 target by about 3 percent. HHS Secretary Sylvia M. Burwell "had set a goal of having 9.1 million customers" by year's end, but the actual number was 8.8 million. The article explained that these figures "are important because the insurance markets created by the president's 2010 health care law face challenges building and maintaining enrollment."
The Hill (DC)  (3/11, Sullivan) reported that the decline was nearly 25 percent, given that 11.7 million people had signed for ACA coverage at the start of 2015. HHS explained that the "enrollment dropoff 'likely also reflects a significant increase in data matching issues,'" explaining that "coverage was terminated for 500,000 people with citizenship or immigration data issues in 2015," while an additional "1.2 million consumers had their financial assistance adjusted."
Modern Healthcare  (3/11, Herman, Subscription Publication) reported that according to HHS, some "12.7 million Americans selected or re-enrolled in health coverage on the Affordable Care Act's state and federal marketplaces." Data show "39% of the 12.7 million ACA enrollees were new to the marketplaces"; about "28% were between the ages of 18 and 34, the highly coveted group of young adults and millennials who, because they are often healthier than their elders, help offset the costs of older, sicker people."
Legislation and Policy
HHS: Average Premium For ACA Plans Rose By 5 Percent In 2016.
The Hill (DC)  (3/11, Sullivan) reported that according to HHS, on average, premiums for Affordable Care Act plans rose "by about 5 percent over last year once financial assistance is factored in." Data show the "average monthly premium on the ObamaCare marketplace is $106 this year, compared to $101 last year." HHS said some 85% of enrollees qualified for assistance.
ACA Co-Ops Posted Steep Losses In 2015, But Some Could Be Profitable In 2016.
The AP  (3/11, Murphy) reported the Affordable Care Act's health insurance co-ops posted "deep financial losses last year, and 2016 is shaping up to be a make-or-break year for these nonprofit alternatives to traditional insurers." The piece added that these startups "have struggled from the start to build a customer base from scratch and deal with higher-than-expected expenses, among other problems." On Thursday, Kevin Counihan, CEO of the federal exchange operator HealthCare.gov, told a Senate committee, "Plan year 2016 is a critical year for these co-ops – they must move from startup to stability and improve their financial capabilities." The article pointed that many of the co-ops are experiencing higher enrollment rates, which may bode well for 2016.
GOP Lawmakers Say ACA Transfer Of Funds To Insurers Is Illegal.
Fox News  (3/11) reported that according to GOP critics, the Affordable Care Act "is breaking the law by shorting the U.S. Treasury – and therefore U.S. taxpayers – billions of dollars collected from the insurance industry." Rep. Joe Pitts (R-PA), chairman of the health subcommittee of the Energy and Commerce Committee, called this "an illegal wealth transfer from hard-working taxpayers to (insurers)." The article pointed out that Pitts "recently joined Republican colleagues in grilling Health and Human Services Secretary Sylvia Burwell about the shortfall of money supposed to be flowing into Treasury coffers – as mandated in the Affordable Care Act of 2010."
Similarly, The Hill (DC)  (3/11, Sullivan) reported Republican lawmakers contend "the administration is violating the Affordable Care Act by prioritizing payments to insurers over payments to the U.S. Treasury, and have grilled Health and Human Services Secretary Sylvia Mathews Burwell about the matter at recent hearings." Last month, Burwell said during a House hearing, "We believe that we have the authorities, and as I mentioned [earlier], we actually published for comment and notice the approach that we were going to take to use those authorities, and did not have any of the concerns raised as part of that public process." Meanwhile, on Tuesday, Sen. Marco Rubio (R-FL), who is running for president, wrote to Burwell, "calling the payment decision 'unacceptable.'"
Public Health and Private Healthcare Systems
Fitch: Five Large Health Insurers Control Nearly Half Of Medicaid Market As It Expands.
Contributor Bruce Japsen wrote in a Forbes  (3/11) piece that a handful of "large health insurers are taking control of almost half of the market" as more states expand Medicaid under the Affordable Care Act. Data show that of some "$115 billion 'in total Medicaid premiums written' in 2014, the first year broader coverage was available under the health law, nearly half were administered by Anthem, Centene, Molina, UnitedHealth Group and Wellcare Health Plans," Fitch Ratings said.
Utah Medicaid Expansion Leaves 43,000 In Coverage Gap.
The Deseret (UT) News  (3/12, Leonard) reports Utah lawmakers passed a "plan to get more Utahns enrolled in Medicaid." However, the change will still leave out about 43,000 residents in the state, who will be "still living below poverty without access to comprehensive health care coverage," according to RyLee Curtis, senior health policy analyst at the Utah Health Policy Project. Rep. Jim Dunnigan (R-Taylorsville), the author of the bill that finally received bi-partisan support, called it a "straight-forward approach that will extend eligibility of the existing Medicaid program to a new population of people — the chronically homeless, convicted criminals and those with substance abuse disorders or mental illness," according to the article.
Commentary Considers Utah Medicaid Changes. In an editorial, the Deseret (UT) News  (3/14) endorses the move by state legislators as "an incremental step in the right direction." The article generally praises lawmakers for reaching compromise on various measures, rather than scrapping bills entirely. Still, the paper says "Utahns need to keep pushing for more in coming years."
In an op-ed for the Deseret (UT) News  (3/14) Utah Health Policy Project executive director Matthew Slonaker echos the sentiments of the editorial board, saying the agreement that will provide Medicaid coverage for 16,000 impoverished Utahns is a step in the right direction. However, "even with the passage of HB437, there are still 43,000 low-income Utahns living without access to affordable, comprehensive health care coverage."
In a separate op-ed for the Deseret (UT) News  (3/14) "longtime conservative advocate" Paul Mero praises Utah Gov. Gary Herbert for pushing through a broadening of Medicaid eligibility which does not amount to a "philosophical expansion of the Great Society."
Also in the News
High Prescription Drug Prices Have Become "Big Issue" In Presidential Campaign.
The Los Angeles Times  (3/11, Mason) reported that "concern over the cost of prescription drugs has emerged as a big issue in the presidential campaign." The "politicization of drug prices come as costs have surged after years of relatively small increases." In addition to list prices, patients' out-of-pocket costs have also "climbed," especially with "the shift toward high-deductible insurance plans."
Hospitals Developing New Strategies To Cope With Prescription Drug Price Increases. In a more than 1,400-word article, the Washington Post  (3/13, Dennis) reported how hospitals nationwide are "aggressively" developing new strategies "to anticipate and mitigate drug-cost pressures." According to hospital administrators, the problem goes beyond the dramatic price increases of companies like Turing Pharmaceuticals, as "some companies have raised prices more modestly but repeatedly for a variety of medications old and new, and those increases add up over time." Hospital officials say they cannot immediately pass on the cost of more expensive drugs due to pre-established reimbursement rates, so "higher prices lead to losses" and, "down the road," patients "are likely to pay more in insurance premiums and co-payments."