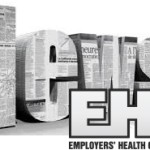 Leading the News
CMS Proposes 1.35% Increase For Medicare Advantage Payments.
Reuters  (2/19, Humer) reported that Medicare on Friday proposed increasing payments to insurers who offer Medicare Advantage plans by 1.35 percent on average next year. Reuters notes that payments will vary under the 2017 Medicare Advantage proposal based on region and the size of bonus payments insurers receive based on quality ratings.
The Wall Street Journal  (2/19, Mathews, Subscription Publication) reported that the final 2017 rates will be released in early April.
The Hill  (2/19, Sullivan) reported that the proposed "modest increase is a contrast to several recent years when the Centers for Medicare and Medicaid Services (CMS) proposed a cut to average payments." The Hill added that there are now 17.1 million people enrolled in Medicare Advantage.
Congressional Quarterly  (2/21, Subscription Publication), the Washington Examiner  (2/22), and Modern Healthcare  (2/19, Subscription Publication) also reported on the story.
Public Health and Private Healthcare Systems
Medicaid, CHIP Premium Increases Could Leave Many Kids Uninsured, Review Finds.
Reuters  (2/19, Rapaport) reported that premium increases for Medicaid and the Children's Health Insurance Program (CHIP) may result in more US children becoming uninsured, according to a review published Friday in Pediatrics. Researchers analyzed data from 17 studies published between 1995 and 2014 on cost-sharing premiums for Medicaid and CHIP recipients.
Growing Number Of Private Health Insurers Paying For Telehealth Services.
Modern Healthcare  (2/20, Herman, Subscription Publication) reported that a growing number of private health insurers "are paying for telehealth services, a trend experts say will boost relatively low levels of utilization." Currently, "more than half of states now have laws with rules addressing telehealth coverage." Insurers are looking to telehealth services to "help rural members access providers" and to keep "people out of more expensive healthcare settings."
Urban Medicare Beneficiaries See Improved Access To Preferred Cost-Sharing Pharmacies This Year.
Kaiser Health News  (2/19, Andrews) reported that Medicare beneficiaries who live in urban areas "may save money on their prescription drugs this year because they have better access to pharmacies in drug plan networks that charge lower copayments or coinsurance, according to the federal Centers for Medicare & Medicaid Services." When CMS analyzed drug plans in 2014, it found that urban beneficiaries' access to "preferred cost-sharing" pharmacies was "spottier" than most recipients. Since then, CMS "has worked with drug plans to improve access to in-network pharmacies that offer preferred cost-sharing." In a blog post last week, CMS Deputy Administrator Sean Cavanaugh "wrote that access to preferred cost-sharing pharmacies has improved in 2016."
Indiana Governor Asks Congress For Help In Medicaid Dispute.
The Indianapolis Star  (2/20, A12, Groppe) reported Indiana Gov. Mike Pence (R) "wants Congress to get involved in his dispute with the Obama administration over the evaluation of Indiana's alternative Medicaid program." The Star adds Pence said at the National Governors Association's winter meeting on Saturday, "We have no confidence in any result that would be generated by" a Federal evaluation of the Healthy Indiana Plan 2.0 (HIP 2.0). According to Pence, "The administration wanted Indiana – and still wants every state – to just expand traditional Medicaid. We have the most significant Medicaid reform in the 50-year history of the program, and it's working."
Wyoming Legislature Rejects Medicaid Expansion Again.
For the fourth straight year, the Wyoming Legislature has rejected Medicaid expansion, the Wyoming Tribune Eagle  (2/20, Chilton) reported. The state Senate voted 20-10 Friday against a budget amendment that would have accepted federal funding to extend Medicaid coverage to 20,000 low-income residents. Another amendment, "which called for spending extra state funds to boost other health programs in addition to accepting the expansion, was rejected on a 19-11 vote." Yet another subsequent amendment, which authorized the state to negotiate with the Centers for Medicare and Medicaid Services for a state plan amendment to expand Medicaid services, "failed on a vote of 21-9."
The Casper (WY) Star-Tribune  (2/20, Hancock) reported that no budget amendment on Medicaid expansion "appeared in the House, as lawmakers who supported Medicaid expansion said they didn't attempt it because the opposition was even stiffer." Gov. Matt Mead (R), who included expansion in his proposed budget for the Wyoming Department of Health, estimated that expansion would bring $268 in federal dollars to the state.
Wyoming Public Radio  (2/19) and The Hill  (2/20, Sullivan) also covered the story.
Also in the News
Value-Based Contracts Expected To Become More Common In Healthcare.
Modern Healthcare  (2/20, Herman, Subscription Publication) reported that value-based contracts, "in which insurers pay for drugs based on their effectiveness, have begun to sprout, and more are expected to follow." Still, experts "believe these types of deals, although potentially beneficial, are not a panacea for managing drug costs." Such deals also may "be hard to orchestrate since they require [physicians], insurers, pharmacy benefit managers and drug companies, often rivals, to cooperate and share data."