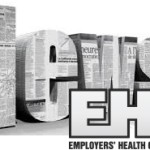 Leading the News
ACA Enrollment Falls Short Of Earlier Estimates.
USA Today  (2/15, O'Donnell) reports that the number of people who signed up for 2016 health coverage through the state and federal exchanges "was up to 40% lower than earlier government and private estimates, which some say is evidence that the plans are too expensive and that people would rather pay a penalty than buy them." In 2010, the Rand Corporation estimated that 27 million people would have ACA plans this year and the Congressional Budget Office projected 21 million enrollees for 2016. By the end of open enrollment this year, however, "just 12.7 million signed up for plans." Still, HHS Secretary Sylvia Burwell last week "called the recent enrollment numbers 'a success.'" USA Today adds that both supporters and critics of the health law "agree the plans have proven too expensive for many people who make more than 400% of the federal poverty limit."
Legislation and Policy
Some Patients Lose ACA Coverage After Getting Tangled In Paperwork Problems.
The AP  (2/15, Alonso-Zaldivar) reports that hundreds of thousands of people lose subsidies under the health law, "or even their policies, when they get tangled in a web of paperwork problems involving income, citizenship and taxes." Some of these people are suffering from cancer or other serious illnesses, and advocates "fear the problems, if left unresolved, could undermine the nation's historic gains in health insurance." According to the AP, HHS Secretary Sylvia Burwell "said she's focused on making the system less challenging for consumers eligible for benefits."
Experts Say ACA Tax Penalty Is Working.
The St. Louis Post-Dispatch  (2/14, Liss) reported that while some "health policy experts say [the Affordable Care Act's tax penalty] is a critical tool that has helped reduce the number of people without insurance, others worry that it's straining some households that are already pressed financially." According to Kevin Counihan, CEO of HealthCare.gov, reminders about the tax penalty that were "sent at the right moment proved powerful." He added, "It worked. It got more consumers covered." However, the article added that "many Americans are unaware of the tax penalty, health policy experts say."
Clinton: Sanders' Health Plan Would Force People To Give Up Their Insurance.
The Washington Post  (2/14, Weigel) reported that Hillary Clinton "stepped up a criticism" of Bernie Sanders on Sunday, telling supporters at a rally that the Vermont senator would replace their health insurance with something more expensive. "We both share the goal of universal health-care coverage, but he wants to start all over again," Clinton said, adding, "And he wants to have a new system that would be quite challenging because you would have to give up the insurance you have now, and it would cost a lot of money." The Post says Clinton has "frequently accused Sanders of wanting to start an impossible new health-care debate."
Max Ehrenfreund wrote on the Washington Post  (2/12, Ehrenfreund) "Wonkblog" that neither Clinton nor Sanders has "fully explored the holes in each other's positions" on healthcare. Clinton has "wrongly impl[ied] that if the senator from Vermont became president, people who have gained coverage under Obamacare would risk losing it," while Sanders "hasn't really engaged with" questions about the cost of his single-payer plan.
Meanwhile, the New York Times  (2/15, Calmes, Subscription Publication) reports that "liberal-leaning economists" are criticizing Sanders' agenda, with some saying Hillary Clinton "could have been too conservative in their debate last week when she said that his agenda in total would increase the size of the federal government by 40 percent." The Times writes that "by the reckoning of the left-of-center economists, none of whom are working for Mrs. Clinton, the new spending would add $2 trillion to $3 trillion a year on average to federal spending."
Sanders, appearing on Fox News Sunday (2/14, Wallace), disagreed with Kenneth Thorpe's claim that his proposed healthcare plan would put 71 percent of families under a system worse than ACA. Sanders said "a lot of the assumptions that he made" were "absolutely incorrect."
Forbes  (2/11) also reported on the story.
GOP Lawmaker Says Party Has "Failed" To Offer ACA Alternative.
The Hill  (2/14, Richardson) reported in its "Blog Briefing Room" that Rep. Cathy McMorris Rodgers (R-WA) said Sunday that the GOP has so far "failed" to offer an alternative to the Affordable Care Act. McMorris Rodgers told radio host John Catsimatidis on AM 970 New York's "The Cats Roundtable," however, that House Speaker Paul Ryan (R-WI) has "already tapped a member to lead that effort." She added, "We've talked about repealing ObamaCare, we've taken votes, we've put the bill on the president's desk to repeal ObamaCare, but we've got to put forward, 'What is the future of healthcare?'"
Trump Blames ACA On Bush Brothers, Cruz.
On ABC's This Week (2/14, Stephanopoulos), Donald Trump defended himself against Ted Cruz's claim that he would only appoint liberal judges if elected president. Trump said, "Justice John Roberts gave us Obamacare twice. ... He could have ended Obamacare twice. He had two votes, he went up shockingly, he voted in favor of Obamacare. He got there because Ted Cruz pushed him like wild. And by the way, Jeb Bush pushed him through the brother. They were close. And Jeb Bush and Cruz pushed Justice John Roberts, that now we have Justice John Roberts." Trump made similar comments on NBC's Meet the Press (2/14, Todd).
Public Health and Private Healthcare Systems
Medicare Advantage Enrollment Jump "Confounding Experts."
In a more than 1,300-word article, the New York Times  (2/12, Pear, Subscription Publication) reported that enrollment in Medicare Advantage plans "has shot up by more than 50 percent, confounding experts and partisans alike and providing possible lessons for the Affordable Care Act's insurance exchanges." The Times discusses some of the reasons for this jump, which include "money, market size and politics."
Insurers Making Big Profits On Medicaid Expansion.
Forbes  (2/14) contributor Bruce Japsen wrote that while health insurers are having a "tough time turning a profit selling individual policies on the public exchanges under the Affordable Care Act, the health law's Medicaid expansion is churning big profits." Centene, which has 3.5 million members in Medicaid plans, reported fourth-quarter earnings of $355 million, up 31 percent over the previous year. CEO Michael Neidorff told analysts last week, "We added over 1 million members, representing growth of 26%, with 5.1 million beneficiaries."
Uninsured
Nonprofits Provide Care For The Uninsured Through Pop-Up Health Clinics.
The Wall Street Journal  (2/15, Simon, Subscription Publication) reports on so-called pop-up health clinics, which are temporary events run by nonprofits aimed at providing care for patients who do not have insurance. The Wall Street Journal reports that these pop-up clinics help to serve the 32 million Americans who remained uninsured in 2014, especially the working poor in non-expansion states and undocumented immigrants.
Also in the News
Hacking Of Healthcare Records Skyrocketed 11,000% Last Year.
NBC News  (2/13, Costello) reported on its website and in its NBC Nightly News broadcast on Friday that "experts say health care-record hacking is skyrocketing — up 11,000 percent last year alone." NBC reports that this amounts to "roughly one out of every three Americans" that have had their healthcare records compromised. These hacks "give criminals a wealth of personal information that, unlike a credit card number, can last forever." These health records are sold on a "dark web" where "complete health care records are a gold mine, going for $60 each," because "criminals can use such records to order prescriptions, pay for treatments and surgery and even file false tax returns."