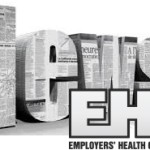 Leading the News
ACA's Third Open Enrollment Period Draws To A Close.
A number of outlets reported this weekend on Sunday night's deadline to sign up for 2016 coverage through the Affordable Care Act. While several state-run marketplaces have extended their deadlines by a few days, there are no reports of problems with HealthCare.gov, which appeared to function smoothly through Sunday night.
The Washington Post  (1/31, Goldstein) reports that the ACA's third open enrollment period "moved into its final hours Sunday night with little fanfare from Obama administration officials who had been urging consumers to buy insurance." It's unclear whether the close of the sign-up period "drew any stampede of last-minute shoppers" on HealthCare.gov. On Sunday, officials "provided no figures about the final weekend's volume of traffic." Lori Lodes, communications director for the Centers for Medicare and Medicaid Services, said in the late afternoon that "we continue to see an increase in activity." The Post adds that the website appeared to be functioning smoothly.
Earlier in the week, the Los Angeles Times  (1/30, Levey) reported, Federal and state officials across the country staged "a final push to get people to sign up." The President and First Lady Michelle Obama recorded interviews urging people to enroll, and "grassroots groups from Los Angeles to Houston to Miami" ramped up their outreach efforts. Andy Slavitt, acting administrator of the Centers for Medicare and Medicaid Services, said, "If you want coverage, now is the time to do it." The article adds that, as of Friday, "more than 11.6 million people had selected a health plan or been automatically re-enrolled either through HealthCare.gov, the federally operated marketplace serving 38 states, or through state-operated marketplaces."
The Hill  (1/30, Sullivan) reported that HHS Secretary Sylvia Burwell traveled to Texas and Florida, while HealthCare.gov CEO Kevin Counihan visited Oklahoma ahead of the deadline. According to The Hill, outreach efforts "are putting more of an emphasis on the fine people would be required to pay if they do not have health insurance." This year, the penalty rises to at least $695. The Hampton Roads (VA) Virginian-Pilot  (1/29) reported on several Virginians who are choosing to pay the penalty rather than sign up for coverage.
The New York Times  (1/30, B5, Carrns, Subscription Publication) noted that customers who enrolled by the Sunday deadline will have coverage effective March 1.
The AP  (1/30) noted that while the deadline for 2016 enrollment was midnight on Sunday, states "running their own insurance markets may have different deadlines." In Maryland, for instance, officials are giving residents until Feb. 5, "due to the effects of the recent East Coast blizzard."
Maryland Exchange Extends Enrollment Deadline. The Baltimore Sun  (1/29, Cohn) reported that Maryland's health insurance exchange has extended its enrollment deadline "five days because of the snowstorm that crippled the region and might have prevented consumers from seeking assistance, officials said Friday." Residents now have until midnight Friday to enroll in plans through Maryland Health Connection.
The AP  (1/29) reported that the exchange "maintained call center operations at an out-of-state facility, but residents might not have been able to get help in person at offices because of travel difficulties after the storm."
Meanwhile, the Baltimore Sun  (1/31) reports that more than a dozen churches in Maryland "partnered with the Maryland Health Benefit Exchange for an outreach blitz dubbed 'Super Health Sunday.'" Some churches helped enroll people in plans, while others hosted information booths.
Covered California Extends Enrollment Deadline For Some. The San Francisco Chronicle  (1/29, Gutierrez, Subscription Publication) reported that Covered California extended its enrollment deadline "after tens of thousands of applicants flooded the website in recent days." Any person who started the application process by Sunday "can take advantage of the extended deadline, which is now set for the end of the day on Feb. 6."
Rhode Island Exchange Expands Call Center Hours Ahead Of Deadline. The AP  (1/30) reported that Rhode Island's insurance exchange, HealthSource RI, expanded its call center hours over the weekend to help residents sign up for coverage.
Washington Exchange Tops Enrollment Goal. The AP  (1/29, Blankinship) reported that Washington state residents had until Sunday to sign up for coverage, but the state exchange had already beaten its enrollment goal by 25,000 as of Wednesday. As of Jan. 27, "about 190,000 had either signed up for new insurance or renewed last year's coverage through Washington Healthplanfinder."
Colorado Exchange Make Last-Minute Enrollment Push. The Denver Post  (1/29, Olinger) reported that Colorado's health insurance exchange made "a last-minute push" for enrollment, opening its downtown store in Denver on Sunday and extending call center hours.
Also covering open enrollment this weekend were Forbes  (1/31, Japsen), the Milwaukee Journal Sentinel  (1/29, Boulton), the Idaho State Journal  (2/1), and the Bristol (VA) Herald Courier  (1/30).
Legislation and Policy
IRS Warns Of Tax Scams Involving ACA Penalties.
The New York Times  (1/31, A15, Pear, Subscription Publication) reported that the IRS is "warning consumers about tax scams involving the Affordable Care Act and penalties imposed under the law on people who go without health insurance." In some instances, according to the Times, "unscrupulous tax preparers tell clients to pay the penalties directly to them, and they keep the money." The Times says, "Most people do not owe the payment at all because they have health coverage, such as Medicaid or employer-sponsored insurance, or qualify for one of the many available exemptions."
Administration To Expand Medicaid Outreach, Enrollment Efforts.
The Wall Street Journal  (1/31, Radnofsky, Subscription Publication) reports that of the 30 million people who remain uninsured, as many as 6 million are eligible for care through Medicaid but have not enrolled. The Journal notes that moving forward, Medicaid sign-ups will be key to reducing the uninsured rate, and the Administration plans to expand a national campaign aimed at enrolling low-income children to include adults and will provide $32 million in grants this spring for outreach and enrollment efforts.
Public Health and Private Healthcare Systems
Medicaid Often Pays Much Less Than Medicare For Common Surgeries, Study Finds.
Reuters  (1/29, Rapaport) reported on a new study that finds Medicaid pays much less than Medicare in many states for common surgeries. In New Jersey, researchers found, Medicaid paid $1,011 less for surgery to remove all or part of the small intestine. Reuters notes that Medicaid payment rates are determined by individual states. The findings were published  in the Journal of the American College of Surgeons.
Six Years After Reforms Passed, Health Insurance Industry Moves To Expand Their Products.
Modern Healthcare  (1/30, Subscription Publication) reports on the changes that have occurred in the health insurance industry in the six years since the Affordable Care Act passed, describing the industry as in the midst of an "identity crisis" as they grow beyond "the bounds of traditional health plans." According to representatives from America's Health Insurance Plans, an industry lobbying outfit, some insurance companies are responding to the changes by branching out into the medical device industry and "consumer-facing healthcare companies." AHIP Board Chairman Mark Ganz summed up this transformation when he stated, "the health plan of today is going to be the health solutions company of tomorrow."