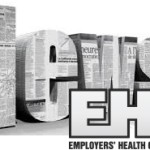 Leading the News
Many Uninsured See Penalty As Cheaper Than Insurance.
The New York Times  (1/4, A1, Goodnough, Subscription Publication) reports that according to the Administration, as of this fall, 10.5 million people who are eligible to buy health insurance through the ACA exchanges were still uninsured. While the number appears to be getting smaller, "plenty of healthy holdouts remain, and their resistance helps explain why insurers are worried about the financial viability of the exchanges over time." Many of these holdouts chose to remain uninsured "after meticulously comparing the cost of insurance premiums and deductibles with paying for doctor appointments, lab tests and prescriptions themselves." For some, those costs, "which can exceed $10,000," make the penalty for not having insurance "seem a better deal."
Legislation and Policy
Successes, Challenges Follow ACA Into 2016.
The Hill  (1/3, Sullivan) reported in depth this weekend on the ACA's "stronger position" at the end of 2015, citing higher enrollments and emerging "largely unscathed" from December's funding debates. However, while ACA expert Larry Levitt of the Kaiser Family Foundations said "The risk of the law collapsing is very slim if not non-existent...At this point, the law seems perfectly sustainable," The Hill illustrates some of the challenges the ACA faces, including the price of some plans on the exchange and the Department of Health and Human Services' October estimate that 10 million people would be enrolled by 2016; HHS Assistant Secretary Richard Frank rejected the idea that the ACA has plateaued, and said "we are seeing a much longer path" to enrolling the remainder of uninsured Americans.
The Boston Globe  (1/4, Mccluskey) reports that healthcare costs in Massachusetts are expected to rise this year "as insurance rates rise at a faster clip and some premiums soar by double digit rates." The Globe examines the reasons for the increasing costs as well as concerns of affordability, reporting that the state's Division of Insurance is planning a public hearing on higher costs Jan. 11 and 12.
CBS Money Watch  (1/1, Light) reported Friday that although the ACA has helped slow the growth of healthcare costs and increased efficiencies in the healthcare sector since its passage in 2010, "premium increases and higher deductibles in 2016 likely will hit the wallets of participants harder."
Forbes  (1/3) contributor Bruce Japsen considered "four key issues facing health plans in 2016," asking whether undocumented immigrants enrolling in the ACA exchanges could influence the 2016 election, whether higher penalties would force uninsured Americans to enroll, whether PPOs would successfully control costs, and whether UnitedHealthGroup would remain on the exchanges beyond 2016.
Modern Healthcare  (1/1, Herman, Subscription Publication) reported Friday that beyond pending mergers by insurance companies, possible state regulations on the adequacy of provider networks, and the sustainability of the ACA's exchange market, "looming above all of those" is the potential for a Republican president who would repeal and replace the ACA. Modern Healthcare  (1/1, Evans, Subscription Publication) reported separately that the healthcare sector was likely to face slower patient growth, higher wages, and more expensive pharmaceuticals in 2016.
Congress To Reconvene With "Sharply Partisan Start" On Healthcare Repeal Vote
The AP  (1/4, Werner) reports "the first order of business when the House reconvenes this coming week" is a vote to repeal the Affordable Care Act (ACA) "marking a sharply partisan start on Capitol Hill to a congressional year in which legislating may take a back seat to politics." The AP adds Republicans then "intend to schedule" a vote to override President Obama's promised veto of the legislation "for Jan. 22, when anti-abortion activists hold their annual march in Washington to mark the anniversary of the Supreme Court decision in 1973 that legalized abortion."
CBS News  (1/3, Flores) reports that Rep. Vicky Hartzler said in a video released Saturday that House Republicans also intend to vote on a bill removing federal funding for Planned Parenthood by placing a one-year "moratorium on taxpayer funding to abortion providers" and redirects some funding to community health facilities. The "Briefing Room" blog of The Hill  (1/4, Richardson) reports that Hartzler said Republicans plan to use the reconciliation process to send the legislation "straight to President Obama's desk, circumventing attempts in the Senate to block it." Fox News  (1/4, Pergram) reports that the "effort is set to begin Tuesday afternoon when the House Rules Committee meets on the repeal measure, with a full debate and vote as early as Tuesday."
Writing for National Journal  (1/4, Subscription Publication), Ben Geman says that Republicans efforts to repeal the ACA "are more politics than reality, given who occupies the White House," but suggests that bipartisan reform on mental health "could potentially be ripe for cooperation."
A separate article from Fox News  (1/2) and the Washington Examiner  (1/3, Feldscher) also provide coverage.
Fitch: Delays Of ACA Taxes May Not Help Insurers.
The "Health Care Blog" of Bloomberg BNA  (1/1, Hansard), reported in brief coverage that Fitch Ratings said that the two-year delay of the ACA's Cadillac tax and the 2017 halt to the tax on premiums "make insurance policies more affordable, but do not necessarily result in economic benefit for the insurers."
Email Indicates Clinton Role In ACA Development.
The Washington Examiner  (1/1, Klein) reported last week that an email released Thursday by the State Department "hints that Hillary Clinton had a secret, behind the scenes role in crafting" the Affordable Care Act in conjunction with former White House Chief of Staff Rahm Emanuel. According to the Examiner, the email from May 2010 from adviser Neera Tanden suggested "that an alternative to the public option originated with Clinton, and went through Emanuel, and into the final bill in order to secure passage."
Sanders Says No Middle Class Tax Hike For Universal Payer Healthcare Plan.
On CNN's State Of The Union (1/3, Bash), Vermont Sen. Bernie Sanders defended his universal payer healthcare plan, which would be modeled on Medicare. Sanders said the plan could be accomplished without raising middle class taxes. Sanders said, "You can do it. We have massive incumbent wealth inequality in the last 30 years. Trillions of dollars have flown from the hands of working families to the top 1%. ... In terms of guaranteeing health care to all Americans through a medicare for all single payer program, the truth is we will save the average middle class family thousands of dollars a year in health care costs because today by far we are the most expensive health care system in the world. We pay the highest prices in the world for prescription drugs. So my proposal will cut health care costs for the middle class by thousands of dollars a year."
Public Health and Private Healthcare Systems
ACA Medicaid Expansion Fights Likely To Continue In Republican States.
Writing in Modern Healthcare  (1/1, Dickson, Subscription Publication) last week, Virgil Dickson said efforts to expand Medicaid under the ACA in Republican-controlled states "will continue in 2016," despite pledges by GOP candidates to repeal the law. Dickson outlined pushes to expand Medicaid in Louisiana, Kentucky, South Dakota, Alabama, and Michigan, although he did not comment on the likelihood of success.
Faith-Based Healthcare Services Profiled.
The Wall Street Journal  (1/4, B1, Armour, Subscription Publication) reports on the growth of so-called healthcare ministries, in which people with shared beliefs share healthcare costs rather than buying more standard insurance packages. The Journal details how the groups, most of which are relatively small and limited to Mennonite or Amish communities, operate outside the insurance industry and the supervision of state regulators, and illustrates their potentially destabilizing effect on the Affordable Care Act by attracting healthier consumers away from traditional insurance programs.
California's Medi-Cal Covers One In Three State Residents.
The Los Angeles Times  (12/31, Karlamangla) reported Thursday that California's expansion of its Medi-Cal insurance program for low-income residents under the ACA "now covers 12.7 million people, 1 of every 3 Californians," and the state's number of uninsured "has been cut in half since Obamacare, in large part because so many Californians signed up for Medi-Cal." However, the Times highlighted that officials are now considering whether the program is sustainable, given funding concerns.
Blue Cross Offering Preventative Measures To Limit ER Visits, ACA Costs.
The Raleigh (NC) News & Observer  (1/1, Murawski) reported in depth Friday on efforts by Blue Cross and Blue Shield is identifying customers "who drive up expenses for the insurance company, and by extension, for everyone else," and offering education and visits from medical professionals to keep down costs related to the Affordable Care Act. Blue Cross is focusing especially on preventing ER visits by ACA enrollees, many of whom have never been inusred and have long relied on the emergency room for medical treatment despite higher costs. According to the article, the aim of the initiative "is to monitor the customer's condition and keep the customer healthy, preventing the unnecessary ER visit before it happens."
CMS To Shift Joint Replacement Payment Policies.
The Milwaukee Business Journal  (1/1, Kirchen, Subscription Publication) reported Thursday that the Centers for Medicare and Medicaid this year "will tighten the screws on payments for joint replacements" in order to increase efficiency and hopefully lower healthcare costs. Effective April 1, the CMS will monitor the quality of care given to Medicare fee-for-service patients for joint replacements, and will reward increased efficiency and healthier patients with financial incentives. "By focusing on episodes of care, rather than a piecemeal system, we provide hospitals and physicians an incentive to work together to deliver the best care possible to patients," said Health and Human Services Secretary Sylvia Burwell in a press release.
Also in the News
Treasury Issues "Reprieve" For Employers' ACA Compliance.
The Washington Times  (1/4, Howell) continues coverage of the Treasury Department's announcement last week that large employers would receive a two-month grace period for filing their ACA-related tax forms, calling it "a curtain raiser for yet another pivotal year for President Obama's health care overhaul." The Times frames the announcement as a positive development for large employers, illustrating the often "painstaking" process of compliance.