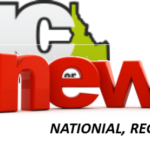 Leading the News
Health Insurers Warn They May Exit Markets If Individual Mandate Is Repealed.
On its website, CNN Money  (1/27, Luhby) reported insurers are warning that if GOP lawmakers repeal the Affordable Care Act's individual mandate, which requires all consumers to purchase healthcare coverage, "they'd 'seriously consider' withdrawing from the market next year," because such a move would bring "significant" risks, according to the Urban Institute. The article pointed out that Republicans are already working to repeal the ACA, including this provision, although they "remain divided over how to replace" the healthcare law.
Experts Advise Consumers To Continue Signing Up For ACA Plans. The New York Times  (1/27, Carrns, Subscription Publication) reported that January 31 is the deadline for the current Affordable Care Act open enrollment period, yet, with the law's future so uncertain, many consumers are wondering if they should sign up for coverage. According to policy experts and consumer advocates, people should continue to sign up for ACA plans because any repeal changes will not impact plans for 2017. One of them said consumers "absolutely should sign up."
Similarly, the AP  (1/27, Sell) reported that many consumers are worried about the fate of the ACA, wondering if their coverage and the law's protections will remain intact. The article said experts are advising that "the best thing to do is to focus on the here and now – including the Jan. 31 deadline to sign up."
Legislation and Policy
Military Refuses Care Of Troops Who Cleaned Up Radioactive Islands.
In a front-page article, the New York Times  (1/28, Philipps, Subscription Publication) reports that nearly 4,000 soldiers helped with the nuclear clean-up in the Enewetak Atoll between 1977 and 1980, most of whom were not given gear or respirators and are now "plagued by health problems, including brittle bones, cancer and birth defects in their children. Many are already dead. Others are too sick to work." The military, however, denies any connection between these health problems and the cleanup, saying that the level of radiation exposure fell "below recommended thresholds" and that "safety precautions were top notch." Given this, the government has "refuse[d] to pay for the veterans' medical care."
Public Health and Private Healthcare Systems
Some Republican Governors Push For Keeping Expanded Medicaid Under ACA.
CNN  (1/27, Schneider, Dolan) reports 16 Republican governors have expanded Medicaid in their states, "even though the Supreme Court ruled it wasn't mandatory under Obamacare." Michigan Gov. Rick Snyder has called expansion a "win-win for all sides; more people are receiving health care benefits, and there is a 44% drop in uncompensated care days at hospitals around the state." Snyder and eight other GOP Governors met with the Senate Finance Committee the day prior to President Trump's inauguration to reiterate the importance of keeping expanded Medicaid programs funded. Republicans have proposed converting federal Medicaid funds into block grants, which Snyder opposes, "saying handing states a chunk of money without preconditions won't work."
US District Judge Approves 60-Day Stay In Lawsuit Against North Carolina Governor's Proposed Medicaid Expansion.
The Winston-Salem (NC) Journal  (1/27, Craver) reported US District Judge Louise Flanagan ordered a 60-day stay of North Carolina Gov. Roy Cooper's request to expand the state's Medicaid program under the Affordable Care Act. The article explains that two state legislators filed a lawsuit seeking to block Gov. Cooper from expanding the state's Medicaid program and that Judge Flanagan previously granted a temporary restraining order. The legislators as well as federal officials from the Department of Health and Human Services and the Centers for Medicare and Medicaid Services then requested a stay so that the Trump Administration could "evaluate the issues in this case."
The Raleigh (NC) News & Observer  (1/27, Blythe) reported that Flanagan ordered the parties to the lawsuit to inform her after 60 days whether there was still a "live dispute."
The AP  (1/27, Robertson) also covered the story.
MNSure Extends Open Enrollment Period For One Week.
The AP  (1/28) reports MNSure, Minnesota's state-run health insurance exchange, announced a one-week special enrollment period for 2017 plans "designed to give Minnesotans extra time to take advantage of a new law providing relief from rising health insurance premiums." The current open enrollment ends on Jan. 31, but the special enrollment period will run Feb. 1 through Feb. 8.
The Minneapolis Star Tribune  (1/27) reports that the "announcement from MNsure said the new law provides an automatic 25 percent reduction in health insurance premiums for more than 125,000 Minnesotans facing significant price hikes in the 2017 individual market, though some restrictions apply." The reduction is "funded by a $312 million state appropriation that was signed by the governor just five days before the original open enrollment deadline." Health insurance purchased during the extended enrollment period will become effective March 1.
The rebates are "available only for certain people who buy in the individual market," according to the Minneapolis Star Tribune  (1/26). Sign-ups for the exchange this year "have come at a record pace, as Minnesotans seek tax credits to offset premium spikes, but numbers haven't been available for the 'off-exchange' portion of the market."
Trump Administration's Executive Order Freezes Rules Affecting Medicare And Medicaid.
Modern Healthcare  (1/27, Dickson, Subscription Publication) reported President Trump's executive order freezing new federal rules has delayed a rule that would have banned healthcare providers from Medicare and Medicaid "if they fail to disclose that they are working with individuals who may be barred from billing the programs or who may owe money to the government." The executive order also halted the development of a rule "to establish new reporting requirements for states that pay bonus payments to Medicaid providers."