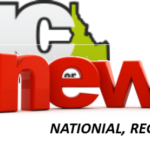 Leading the News
Ryan, McConnell Expect ACA Replacement Legislation On House Floor By End Of March.
The Washington Post  (1/26, Debonis) reports that during the GOP's policy retreat in Philadelphia on Thursday, House Speaker Paul Ryan (R-WI) and Senate Majority Leader Mitch McConnell (R-KY) laid out a timeline for the Administration's "top priorities" that "extends beyond the traditional 100-day window." Ryan is quoted as saying, "Our goal is to get these laws done in 2017." In particular, the Affordable Care Act repeal and replacement legislation is now expected to hit "the House floor by the end of March."
GOP Reportedly Struggling To Devise Viable Alternative To ACA. Bloomberg News  (1/26, Tracer, Edney, Litvan) reports that the GOP has spent the last seven years attempting to repeal the Affordable Care Act, to no avail. Now, however, Republicans are in a position to achieve that goal, and while they are making some progress, they have yet to devise a viable alternative to the ACA. At issue "is figuring out how to undo the intricate framework of mandates and taxes that form the basis of the Affordable Care Act," given that eliminating "any one piece of the puzzle can lead the whole thing to collapse." The article says this is a problem Republicans must tackle during their policy retreat in Philadelphia this week.
The Hill  (1/26, Weixel, Extra) reports that as the GOP seeks to repeal and replace the ACA in about three months, "disagreement over two Senate bills introduced this week shows the stark divide within the party over a way forward." The proposal unveiled by Sens. Susan Collins (R-ME) and Bill Cassidy (R-LA) is an attempt at maintaining "the middle ground," and some have touted it "as a common sense alternative" to the ACA, but both Democrats and Republicans have criticized it. Meanwhile, Sen. Rand Paul's (R-KY) bill to replace the ACA would eliminate all the healthcare law's mandates, as well as its protections for those with pre-existing conditions.
Kaiser Health News  (1/26, Rovner) reports that House and Senate GOP at the retreat are "searching, among other things, for some agreement on how exactly to 'repeal and replace'" the ACA, yet it was evident by the end of Thursday that "they were not yet singing from the same hymnbook."
Legislation and Policy
Minnesota Governor Signs Health Insurance Premium Relief Bill.
The Minneapolis Star Tribune  (1/26, Golden) reports that the Minnesota legislature has "overwhelmingly approved $326 million to be distributed among Minnesotans faced with hefty health insurance premium increases this year, sending the bill to Gov. Mark Dayton, who signed it." The paper says "about 125,000 Minnesotans, facing premium spikes of 50 percent or higher, should now see their monthly insurance bills drop by 25 percent for all of 2017." The Star Tribune says "the measure combines the premium rebate plan first sought by DFLer Dayton with a package of health insurance law changes offered by Republicans, a rare high-profile bipartisan agreement that sets the table for a much bigger discussion to come at the State Capitol about stabilizing the state's individual health insurance market."
Public Health and Private Healthcare Systems
Fearing Denial From Trump Administration, States Withdraw Plans To Cover Prisoners, Immigrants Through Medicaid.
Modern Healthcare  (1/26, Dickson, Subscription Publication) reports that officials in New York and California have withdrawn requests related to providing healthcare for prison inmates and undocumented residents, respectively, because "they weren't sure their requests would be approved by the Trump administration, which has signaled cuts to Medicaid."
MACPAC Seeks To Outline Impact Of Shift To Medicaid Block Grants.
Congressional Quarterly  (1/26, Young, Subscription Publication) reports that the Medicaid and CHIP Payment and Access Commission (MACPAC) "is studying the myriad decisions that lawmakers would face if congressional Republicans" proceed with plans to establish Medicaid block grants for states. MACPAC chair Sara Rosenbaum warned that this move "would be a 'major shift in federal policy' regarding the cost of care of 'vulnerable populations,' including people living in poverty and those with disabilities." The article adds that the panel "is working to inform policy officials and lawmakers about the steps they would have to address in altering the federal government's approach to paying for Medicaid."
Maine Health Commissioner Writes Letter To Tom Price Outlining State's Plan To Reform Medicaid.
The AP  (1/26) reports the Maine Department of Health and Human Services Commissioner Mary Mayhew wrote a letter to Tom Price, Trump's nominee to be the US Secretary of Health and Human Services, outlining the "steps the state would like to take to reform Medicaid." In her letter, Mayhew outlined "a plan to propose a work or education requirement for able-bodied adults who are in the program."
The Portland (ME) Press Herald  (1/26, Thistle) reports Mayhew said in a statement "We believe that President Trump and the incoming executive leadership in Washington present Maine and other reform-minded states with a unique opportunity to reshape the Medicaid program to best fit the needs of their citizens."
The Bangor (ME) Daily News  (1/26, Cousins) reports some Republican state legislators praised the letter, while some Democratic legislators criticized it for trying to reduce the number of people enrolled in Medicaid.
Ohio Providers Are Concerned About Plans To Change Medicaid To Block Grant Program.
The Cleveland Plain Dealer  (1/26, Zeltner) reports hospitals and Medicaid managed care providers in Ohio are concerned about the Trump Administration's plans to change Medicaid into a block grant program. Some providers and analysts are concerned the change could leave lots of state residents without insurance, which could put a strain on patients as well as providers.
More Marylanders Enrolling In Health Exchange Than Last Year.
The AP  (1/26, Schwartz) reports that "enrollment in the Maryland Health Exchange thus far has been climbing at faster rates than in previous years, while President Donald Trump and the Republican-led Congress have taken their first steps to repeal the Affordable Care Act." As of Monday, the AP explains "more than 465,500 Marylanders had enrolled in the Maryland Health Connection since it opened on Nov. 1, surpassing the 457,862 who had enrolled by the same date last year." The AP says that "of those 465,500, about 150,000 have enrolled in private health insurance and about 315,500 have enrolled in Medicaid."
Connecticut's Health Insurance Exchange Approves Changes To Sign-Up Rules, Broker Fees.
The Connecticut Mirror  (1/26, Becker) reports that "the board overseeing Connecticut's health insurance exchange voted Thursday to tighten the process for people to get coverage after the annual open-enrollment period, a response to concerns among insurers that people have been waiting until they get sick to sign up." The Mirror says "the Access Health CT board also voted to require insurance companies to pay commissions to brokers who help customers sign up for 2018 coverage." The paper explains that "the board voted Thursday to change the procedure so people must provide documentation to show they qualify for the special sign-up period before their coverage can begin." Meanwhile, "the requirement to pay broker commissions will apply to plans sold for 2018 coverage."