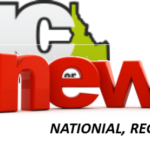 Leading the News
Health Insurers Taking Steps To Help Shape ACA Replacement Proposals.
Reuters  (1/25, Humer, Cornwell) reports that health insurers are providing input to GOP lawmakers who are working on proposals to replace the Affordable Care Act. The article says insurers, such as Independence Blue Cross and Molina Healthcare Inc, are explaining how consumers enroll in individual plans, "and pushing for other changes." In addition, they are "recommending ways to put more control over insurance in the hands of states as the federal oversight of Obamacare is dismantled," and emphasizing how crucial it is "to keep government subsidies for low income people."
Legislation and Policy
US District Judge Blocks HHS Rule That Would Limit Premium Assistance For Dialysis Patients.
The Wall Street Journal  (1/25, Mathews, Subscription Publication) reports US District Judge Amos Mazzant has blocked a Federal rule which was expected to hinder dialysis providers' ability to aid patients in paying for individual insurance plans. Mazzant has delayed the rule indefinitely while he hears a suit which argues the rule was rushed by the Department of Health and Human Services and could ultimately harm patients.
Also reporting is Reuters  (1/26, Sheahan).
Minnesota Finalizing Health Insurance Assistance Package.
The AP  (1/25, Potter) reports that "after months of back and forth and uncertainty over whether lawmakers would help more than 100,000 shoppers offset skyrocketing health insurance premiums, Minnesota's Legislature closed in on a plan Wednesday that will shave hundreds of dollars off monthly payments starting in April." The AP explains that "House and Senate negotiators signed off on a plan that would use more than $300 million from a state reserve fund to cut premiums by 25 percent." The report says "both chambers are expected to give it final passage on Thursday, and Democratic Gov. Mark Dayton said he'll sign it despite some reservations about other policy changes in the bill."
The Minneapolis Star Tribune  (1/25, Golden) says "the measure would provide a 25 percent discount to people who buy insurance on the individual market but do not receive federal subsidies." Lawmakers says "eligible insurance customers will likely start seeing the discounts on their bills by March or April" and will "get retroactive rebates for the first few months of the year."
Insurers Seek To Allay Fears Over Trump's ACA Executive Order.
The Hill  (1/25, Clason) reports insurers are attempting "to calm fears about President Trump's murky executive order on ObamaCare amid worries it could lead to chaos in the insurance system." The companies said they expected such a move on Trump's part, "and called it a small step." Insurers pointed out that "major changes would likely have to come through Congress and that without legislative action, any changes would be administrative and incremental."
GOP Likely Won't Meet Self-Imposed ACA Repeal Deadline.
The Wall Street Journal  (1/25, Peterson) reports that GOP lawmakers have acknowledged that likely won't meet Friday's self-imposed deadline to repeal the ACA. The Journal says the deadline will be missed because there are no consequences for the delay and GOP strategy has shifted after some Republicans have begun to insist on having a replacement plan in place before repeal. The Journal points out that President Trump has also said he wants the law repealed and replaced at the same time.
Data Indicate Fear Of ACA Repeal Spurring More Women To Obtain IUDs.
On its website, CNN  (1/25, Cohen) reports that since President Trump won the election, more and more women have been getting IUDs, or intrauterine devices, implanted, fearing that if he repeals the Affordable Care Act, contraception will no longer be available free of charge. Data show that since early November, "the number of women trying to get into Planned Parenthood to get an IUD went up 900 percent, Cecile Richards, president of the organization," said.
Similarly, CNBC  (1/25, Mangan) reports on its website that from October to December, "doctor office visits that were coded for either insertions or management of intrauterine devices rose by about 19 percent, according to Athenainsight." The piece points out that this "was the first time in years that IUD procedures and follow-up visits increased in both November and December, according to the company."
Vox  (1/25, Kliff) also covers the story.
Public Health and Private Healthcare Systems
Democratic Governors Association Urges Congress Not To Overturn Medicaid Expansion Or Convert Program To Block Grants.
Congressional Quarterly  (1/25, Siddons, Subscription Publication) reports the Democratic Governors Association said in a press release that Congress should not reverse the Affordable Care Act's Medicaid expansion or change the program's structure to block grants. Some of the governors highlighted Medicaid's role in addressing the opioid epidemic. Pennsylvania Gov. Tom Wolf (D) said in a letter to House Majority Leader Rep. Kevin McCarthy (R-CA), "Demands on the treatment system are growing by the day but Medicaid expansion has opened the door to treatment that otherwise would not be available, much less affordable, to those without insurance."
AMA, AHA Join Coalition To Press Insurers On Easing Prior Authorizations.
Modern Healthcare  (1/25, Castellucci, Subscription Publication) reports that 14 organizations, including the American Medical Association (AMA), the American Hospital Association (AHA), and the American Pharmacists Association (APA), are forming a coalition to press insurance companies "to streamline prior authorization for medical tests, procedures, devices and drugs." The group has already put together 21 draft principles for insurance companies, and "one principle recommends insurers' prior authorizations policies only apply to services, drugs or devices based on clinical criteria instead of costs." Other coalition members include specialty care associations and state-level medical associations.
House Dems Introduce Medicare-For-All Bill.
Modern Healthcare  (1/25, Muchmore, Subscription Publication) reports that on Tuesday, more than 50 House Democrats unveiled Medicare-for-all legislation. The bill, the Expanded and Improved Medicare for All Act, "is the same as one introduced last session and has virtually no chance of passage with a Republican-controlled Congress and White House that are more interested in making Medicare a premium support system."
Massachusetts Governor Proposes Penalizing Businesses For Workers Enrolled In Medicaid.
The Wall Street Journal  (1/25, Levitz, Evans, Subscription Publication) reports Massachusetts Gov. Charlie Baker (R) has proposed penalizing businesses that contribute to increasing Medicaid enrollment. In his state budget proposal, Baker calls for businesses to pay $2,000 per worker who is insured through work, rather than Medicaid.