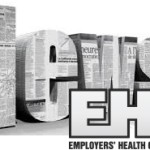 Leading the News
CBO Lowers Estimate For 2016 ACA Enrollment To 13M.
The New York Times  (1/26, A17, Pear, Subscription Publication) reports that the Congressional Budget Office on Monday slashed its estimate of how many people would enroll in coverage this year "through the Affordable Care Act's public marketplaces, to 13 million, from a prior estimate of 21 million." In its annual report on the budget and economic outlook, the CBO also "estimates that 11 million people a month, on average, will receive subsidies this year, down from its prior estimate of 15 million."
The New York Times  (1/25, Sanger-Katz, Subscription Publication) "The Upshot" says the budget office's estimates "for future years won't be released until March, but it seems reasonable to assume they will also come down." Currently, the enrollment estimate for 2017 is 24 million.
The AP  (1/25, Taylor, Alonso-Zaldivar) reports that the CBO said fewer unsubsidized customers are buying coverage through the exchanges. According to the article, HHS "had already flagged the lowered expectations last fall, predicting just 10 million customers signed up and paying premiums through online insurance markets by the end of 2016."
The Los Angeles Times  (1/25, Levey) reports that the lower enrollment numbers "have fueled some criticism from Republicans, who continue to argue that the healthcare law should be repealed."
The Hill  (1/25, Ferris) says the CBO report "underscores the challenges facing the incoming administration in reducing the uninsured rate after 2017."
Also covering the story are the Washington Times  (1/25, Dinan), Roll Call  (1/25), the Washington Examiner  (1/26), and the Daily Caller  (1/25, Brufke).
Legislation and Policy
Federal Healthcare Costs To Top $930B This Year, CBO Says.
The Washington Post  (1/25, Snell) reports that the Congressional Budget Office reported Monday that Federal healthcare costs are expected to rise to $936 billion in 2016, "outpacing the $882 billion projected spending on Social Security." Those costs, combined with a drop in revenue from tax cuts enacted last month, "are expected to add up to a $544 billion budget deficit" that will "likely add to conservatives hunger for big funding reductions." The Post adds that the data released yesterday "helps sharpen the narrative" that President Obama and Democratic lawmakers are to blame for rising spending. Indeed, the CBO "found that Medicaid spending increases are the direct result of more people becoming eligible for the program" under the ACA.
US News & World Report  (1/25, Leonard) says Medicaid spending accounted for the biggest increase in healthcare spending growth, "at 16 percent or by $48 billion."
The Hill  (1/25, Ferris) reports that this is the first year "the CBO has projected that deficits would rise since the depths of the recession in 2009, a prediction the agency laid out last week and explained in detail on Monday."
The Washington Times  (1/25, Dinan) and Modern Healthcare  (1/25, Subscription Publication) also report on the story.
States Consider Sharing Services To Avoid HealthCare.gov Fee.
National Journal  (1/25, Roubein, Subscription Publication) reports that the Centers for Medicare and Medicaid Services "proposed a rule last year requiring that certain states essentially 'lease' HealthCare.gov through a user-fee rate of 3 percent of the monthly premium the issuer charges for each policy plan." The fee has some states considering the possibility "of sharing services with others to control costs." Officials from Oregon, Nevada, and other states gathered in Portland last month to discuss the rule and the "services they could share, such as technologies, call centers, and marketing strategies."
Some Employer Health Plans Lack Outpatient Surgery Coverage.
Kaiser Health News  (1/25, Hancock) reports that after Federal regulators last year said so-called "skinny plans" without inpatient hospital benefits were not ACA-compliant, "insurance administrators and many cost-conscious employers are purporting to meet the rules with a new version that excludes another major category: outpatient surgery." The article notes that outpatient surgeries typically cost less than inpatient operations "but can still come to tens of thousands of dollars." Timothy Jost, a law professor at Washington and Lee University, said, "Refusing to cover any outpatient physician surgical services is arguably a violation."
Sanders Defends Call For Higher Taxes To Fund Single-Payer Healthcare.
The AP  (1/25, Pace, Lucey) reports that Sen. Bernie Sanders (I-VT) on Monday defended his call for raising taxes in order to pay for single-payer healthcare. "Yes, we will raise taxes," he said, adding, "We may raise taxes, but we are going to eliminate private health insurance premiums for individuals and businesses." The Vermont senator spoke at the CNN town hall at Drake University ahead of the Iowa caucuses next week.
Trump: Medicare Could Save $300B A Year By Negotiating Drug Prices.
Politico  (1/25) reports that Donald Trump said Monday night "he could save Medicare billions of dollars by allowing it to negotiate drug prices directly with pharmaceutical companies – embracing a position Democrats have championed and Republicans have opposed for years." The Republican presidential candidate told a crowd in Farmington, New Hampshire that Medicare could "save $300 billion" a year if it negotiated discounts on drugs.
Public Health and Private Healthcare Systems
Policymakers Support Patient Review And Restriction Program For Medicare.
Modern Healthcare  (1/25, Subscription Publication) reports on the growing "support for the inclusion of a patient review and restriction program in Medicare to help prevent opioid overuse and addiction." During a congressional hearing last week, CMS Acting Administrator Andy Slavitt "lauded such programs," and President Obama "also included the program in his 2016 HHS budget request." The article points out that patient review and restriction programs "are already used in many state Medicaid programs."
Also in the News
Drug Exec Offers Proposals To Bring Down Drug Prices.
In a Wall Street Journal  (1/25, A13, Subscription Publication) op-ed, Mark L. Baum, chief executive officer of Imprimis Pharmaceuticals Inc., offers several suggestions to help bring down the cost of prescription drugs. Baum calls for allowing Medicare to purchase cheaper medicines, providing incentives to physicians who prescribe less costly medications, and permitting compounded drug producers to create copies of treatments that have been off-patent for more than five years.