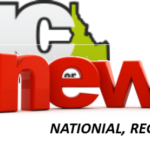 Leading the News
House Committees Moving Forward On ACA Repeal, Replacement.
The Washington Post  (1/24, Debonis) reports "key House committees are scheduling hearings and drafting legislation to unravel" the Affordable Care Act. The House Budget Committee had a hearing scheduled for Tuesday, and the House Ways and Means Committee "is set to examine the 'effectiveness' of the individual mandate to buy insurance."
The Hill  (1/24, Sullivan) reports the House Energy and Commerce Committee will review several bills that could potentially replace the law during a hearing scheduled for next week. One of the bills would allow insurers to charge older people five times as much as younger people, rather than the current cap of three times as much under the ACA.
GOP May Finally Achieve Goal Of Repealing And Replacing ACA. Kaiser Health News  (1/25, Gold) reports it appears President Trump's promise to repeal and replace the Affordable Care Act will likely become a reality, given his nomination of Rep. Tom Price (R-GA) for HHS Secretary. The article adds that consumers are "divided on the law, which has resulted in coverage of more than 20 million people." A recent Pew Research Center poll revealed that "Americans are evenly divided on whether to repeal or expand the law (39 percent each)." Meanwhile, an additional "15 percent want lawmakers move forward with the law as it is."
Trump's Executive Order On Affordable Care Act May Not Have Large Impact. Kaiser Health News  (1/24, Rovner) reports Trump's executive order may not have a large impact, especially in the short-term while the Trump Administration is still bringing in personnel. The article explains that undoing the law requires coordination among multiple federal agencies and also with states, many of which have passed laws in order to comply with the Affordable Care Act.
Legislation and Policy
Native Americans Worry ACA Repeal Will Endanger Their Healthcare.
USA Today  (1/24, Collins) reports there is concern among Native Americans, Alaska Natives, and their allies that repeal of the ACA would also eliminate a provision of the law that "commits federal funding for tribal health care around the country." When the Indian Healthcare Improvement Act expired in 2000, it was not reauthorized until 2010, "when it was lumped into the ACA bill," and now some are concerned that the law will be repealed along with the Affordable Care Act.
Repeal Of Affordable Care Act Could Make Process Of Gaining "Black Lung" Benefits More Difficult.
On its website, the NPR  (1/24, Lofton) "Shots" blog reports that if the Affordable Care Act is repealed, then gaining "black lung benefits" could become more difficult, because the law made the process easier for coal miners. The article explains that the law shifted the burden of proof so that coal companies have to prove that mining did not cause black lung, rather than miners having to prove that mining caused their condition.
Massachusetts Legislature Considering Four Drug Pricing Transparency Bills.
The Boston Globe  (1/24, Weisman) reports the Massachusetts State Legislature is considering four bills "aimed at controlling the price of prescription medicines by requiring drug makers to disclose the cost of their research, marketing, and manufacturing." Three of the bills are supported by the same consumer and insurer advocacy groups that supported similar measures proposed last year. The fourth bill "comes from the Massachusetts Biotechnology Council, a trade group that in the past opposed transparency requirements." The bill "also calls for health insurers and the pharmacy benefit managers that buy drugs in bulk to disclose the rebates and discounts they negotiate."
New York Legislators Approve Law To Bypass Step Therapy.
The Utica (NY) Observer Dispatch  (1/24, Roth) reports that New York legislators unanimously approved a bill that provides patients and physicians "with an expedited process for getting exceptions to step therapy." Step therapy "is a common practice, also known as 'fail first,' through which insurers require patients with certain conditions – such as heartburn, high cholesterol and rheumatoid arthritis – to start treatment on a widely effective, relatively inexpensive medication." If that treatment "doesn't work, patients move to the next step." The Dispatch adds, "Insurers did not back the bill, arguing that an appeals process already existed and that it would drive up health care costs."
Insurers Say Cuomo's Contraception Mandates May Increase Costs And Should Be A Legislative Issue.
Buffalo (NY) Business First  (1/24, Subscription Publication) reports health insurers are saying that New York Gov. Andrew Cuomo's (D-NY) new contraception mandates may "increase costs and should be a legislative issue." Cuomo "this weekend announced he would initiate regulatory action through the State Department of Financial Services to ensure contraceptive drugs and devices would be covered by commercial health insurance policies without co-pays, coinsurance or deductibles regardless of the future of" the ACA.
Public Health and Private Healthcare Systems
Maryland Stepping Up Efforts To Enroll Former Inmates In Medicaid.
The Baltimore Sun  (1/17, Cohn) reports that Maryland "is stepping up its efforts to add people leaving state prisons and jails to the government health insurance rolls." Maryland's Department of Public Safety and Correctional Services is enrolling about 150 former inmates in Medicaid each month. According to the Sun, "these ex-offenders have disproportionately high rates of addiction and chronic disease but typically have had no means to get treatment."
Also in the News
Judge Accuses Aetna Of Leaving Health Exchanges To Facilitate Humana Merger.
The Washington Post  (1/24, Johnson) reports District Court judge John D. Bates accused Aetna of leaving 17 health exchanges in three states "as part of an effort to 'improve its litigation position'" in a proposed $37 billion merger with Humana. In an email after the merger was blocked in July, Aetna chief executive Mark Bertolini said he was "frustrated that his company had endured major losses on the exchanges and yet were 'doing good things for the administration and the administration is suing us.'" Shortly after, Aetna withdrew from the counties "highlighted by antitrust officials," a move intended "to avoid antitrust scrutiny," according to Bates.
The Huffington Post  (1/24) and Modern Healthcare  (1/24, Subscription Publication) also provide coverage.