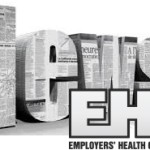 Leading the News
Senate Votes To Repeal Much Of ACA, Defund Planned Parenthood.
The Washington Post  (12/4, Snell) reports that the Senate voted 52-47 on Thursday night to repeal "large portions" of the Affordable Care Act and defund Planned Parenthood. The budget reconciliation package, which needed only a simple 51-vote majority to pass, "make[s] good on a longstanding" GOP promise to voters but is almost certain to be vetoed by President Obama. Sens. Mark Kirk (R-IL) and Susan Collins (R-ME), who opposed language defunding Planned Parenthood, were the only Republicans to vote against the final legislation.
The AP  (12/4, Fram) reports that Republicans "said an Obama veto...will underscore that a GOP triumph in next year's presidential and congressional elections would mean repeal of a statute they blame for surging medical costs and insurers abandoning some markets." The AP adds that GOP leaders initially encountered "objections" from conservative Sens. Ted Cruz (R-TX) and Marco Rubio (R-FL), who vowed to oppose the measure unless it did more to dismantle the health law. Cruz and Rubio ultimately backed the measure after lawmakers added provisions ending the ACA's Medicaid expansion and scrapping the law's subsidies for enrollees.
The Los Angeles Times  (12/4, Mascaro) reports that the bill repeals the ACA's individual and employer mandates and "also would do away with a long list of taxes imposed on wealthy individuals, pricey 'Cadillac' insurance plans and health-related industries that help pay to cover the uninsured."
The New York Times  (12/4, A21, Herszenhorn, Subscription Publication) reports that Congress "has held dozens of votes to gut the health care law, but this bill would be the first to reach the president's desk." The House is expected to pass the legislation.
The Wall Street Journal  (12/4, Armour, Subscription Publication) reports that the largely symbolic vote allows Republicans to put the responsibility for any problems with the ACA on Democrats, while McClatchy  (12/4) says the Senate vote is "at best a moral victory and talking point for Republicans in the coming campaigns for president and control of the Congress." Politico  (12/4, Haberkorn) reports in an analysis piece that Republicans are "carefully constructing a legislative strategy, based on Senate rules and precedents, to make it easier to unravel the health law in 2017 if a Republican wins the White House."
USA Today  (12/4, Kelly) reports Senate Minority Leader Harry Reid (D-NV) called the vote a "gesture in futility," adding, "Let's move on from repeal and start making the Affordable Care Act work even better for the American people."
Despite the partisan discord, an amendment repealing the ACA's "Cadillac tax" on high-cost health plans was approved 90-10 last night, The Hill  (12/4, Sullivan) reports. According to the article, this is a "rare area of bipartisan agreement around the healthcare law."
Also reporting on the story are Reuters  (12/4), Bloomberg Politics  (12/4), CNN  (12/4, Barrett), Politico  (12/4, Gass), NBC News  (12/4), the Christian Science Monitor  (12/4, Kiefer), National Journal  (12/4, Subscription Publication), NPR  (12/4, Chang), the Huffington Post  (12/4, Cohn), a second Huffington Post  (12/4) article, the Las Vegas Review-Journal  (12/4), The Hill  (12/4, Bolton), The Hill  (12/3, Carney), a second National Journal  (12/4, Subscription Publication) piece, the Allentown (PA) Morning Call  (12/3), the Daily Caller  (12/3, Brufke), and the Washington Examiner  (12/4).
Legislation and Policy
Paul Ryan Vows To Offer ACA Replacement Plan Next Year.
During an address at the Library of Congress yesterday, House Speaker Paul Ryan (R-WI) "committed the GOP to a 'bold, pro-growth agenda'" and pledged that the House will finally craft a replacement to the ACA, the AP  (12/4, Werner) reports. "We think this problem is so urgent that, next year, we are going to unveil a plan to replace every word of Obamacare," he said. According to the AP, Ryan's first major speech as speaker "suggested he is more interested in promulgating a GOP vision than in finding common ground with Obama."
The Washington Post  (12/4, Debonis) says Ryan would replace the ACA "with a system that would maintain federal tax credits to help Americans purchase health care but would eliminate the 'individual mandate' requiring them to buy it." Overall, Ryan said, the party will aim to "put together a complete alternative to the left's agenda."
Bloomberg News  (12/4, House) reports Ryan also called for states to be allowed to make more decisions about implementing entitlement programs. He stated, "In 1996, we created a work requirement for welfare. But that was just one program. We have to fix all the others now."
Also covering the story are Reuters  (12/4, Cornwell), the Wall Street Journal  (12/4, Peterson) "Washington Wire" blog, the Huffington Post  (12/4), CBS News  (12/4), CNN  (12/4, Walsh, Producer), the Milwaukee Journal Sentinel  (12/4, Gilbert), The Hill  (12/3, Wong, Ferris), Modern Healthcare  (12/3, Subscription Publication), the Washington Examiner  (12/4).
Health Insurers "Thriving" In Regulatory Environment Under ACA.
The Economist  (12/4) says that the "results of most financial firms may have buckled under the weight of new regulation, but health insurers appear to be thriving in the complicated new regulatory environment" under the ACA. The article notes that share prices of the five biggest US insurers have all "roughly tripled" over the past five years. Meanwhile, "consolidation has also boosted profits, and looks likely to go further still."
Hawaii Exchange Closing Today.
The AP  (12/4, Bussewitz) reports that the Hawaii Health Connector is "closing its doors" today as the state moves to the Federal marketplace. So far, however, just 4,500 residents have signed up on HealthCare.gov. Issues with the website "led to enrollment delays but those problems have improved, said Jeff Kissel, outgoing executive director of the Connector." Kissel said the enrollment process is taking "well over an hour" for most people.
Public Health and Private Healthcare Systems
Growing Number Of PPO Plans Have No Cap On Out-Of-Network Costs, Analysis Finds.
Kaiser Health News  (12/4, Appleby) reports that an increasing number of preferred provider plans (PPOs) offered under the ACA "have no ceiling at all for out-of-network costs, leaving policyholders facing unlimited financial exposure, similar to what more restrictive and often less expensive types of coverage, such as health maintenance organizations (HMOs), offer." An analysis by the Robert Wood Johnson Foundation found that 45 percent of silver-level PPO plans "coming to the market for the first time in 2016" have no annual cap on out-of-network costs. This year, "14 percent of existing silver-level PPO plans had no annual ceiling on out of network care."
Arizona Hospital Chains May End Contract With Blue Cross Blue Shield.
The Arizona Republic  (12/4, Alltucker) reports that hospital chains in Phoenix and Tucson, the Abrazo Community Health Network and the Carondelet Health Network, "are on the verge of ending contracts with Blue Cross Blue Shield of Arizona in a dispute that could create costlier medical bills for some consumers and prompt others to switch health providers." Negotiations are currently "at an impasse" and "if no deal is reached, Blue Cross Blue Shield-insured patients would no longer pay lower, in-network rates" at those hospitals.
CMS Finalizes Rule To Upgrade Medicaid Enrollment Technology.
Modern Healthcare  (12/3, Dickson, Subscription Publication) reports that "the CMS has finalized a rule to permanently retain funding that helps states upgrade the technology they need to allow their residents to enroll in Medicaid." The CMS wrote, "Without ongoing enhanced federal funding, state Medicaid eligibility and enrollment systems are likely to become out of date and would not be able to coordinate with, and further the purposes of, the overall mechanized claims processing and information retrieval systems." The agency "predicts it will spend $3 billion between fiscal 2016 and fiscal 2025 on implementing the proposed regulation."
Report: Premiums Rising 7% For Individual, Small-Group Plans In Colorado.
Fort Collins (CO) Coloradoan  (12/4) reports that a recent Colorado Health Institute report "examining individual and small-group health insurance policies found an average increase of 7 percent for monthly premiums in the upcoming year." Premiums for the individual market in Fort Collins are increasing 10 percent on average, according to CHI.
Medicaid Provider Taxes Give States Extra Federal Funding.
Bloomberg News  (12/3, Newkirk) reports that Kansas Gov. Sam Brownback (R) "tripled the tax on managed-care groups, to 3.1 percent, and increased state spending by $33.4 million." The Federal government matches $1.27 for every dollar Kansas spent so "the gambit netted the state a bonus $47 million for its general fund." Forty-nine states charge these provider taxes and six of those "increased provider levies in 2014, and 11 more proposed increasing them this year." Bloomberg News adds that "provider taxes generated $19 billion in 2012, up from $9.7 billion four years earlier, according to a 2014 report from the U.S. Government Accountability Office."
Specialty Medication Can Be Expensive Even With Medicare Coverage, Analysis Finds.
NPR  (12/4, Kodjak) reports in their "Shots" blog that next year, "the out-of-pocket costs can reach as high as $11,538 for a single drug – far more than the maximum catastrophic threshold of $4,850 for Medicare beneficiaries, according to an analysis  of Medicare Part D drug coverage released Tuesday by the Kaiser Family Foundation and Georgetown University's Health Policy Institute." The analysis found that out-of-pocket expenses for medications for certain illnesses and chronic conditions such as arthritis, cancer, hepatitis C, and multiple sclerosis "can increase quickly."