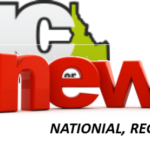 Leading the News
Trump Issues Executive Order To Curb Some Parts Of ACA.
The New York Times  (1/20, Davis, Pear, Subscription Publication) reported that on Friday, President Donald Trump issued an executive order  to government agencies directing them "to scale back as many aspects of the Affordable Care Act as possible, moving within hours of being sworn in to fulfill his pledge to eviscerate Barack Obama's signature health care law." According to the Times, the one-page order "has symbolic as well as substantive significance, allowing Mr. Trump to claim he acted immediately to do away with a health care law he has repeatedly called disastrous, even while it remains in place and he navigates the politically perilous process of repealing and replacing it."
The Washington Post  (1/20, A1, Parker, Goldstein) reported on its front page that the executive order "directs agencies to grant relief to every one of the constituencies affected by the sprawling 2010 health-care law: insurers, hospitals, doctors, pharmaceutical companies and states." The Post added that while the order "does not identify which of the many federal rules that exist under the ACA the new administration intends to rewrite or eliminate," it seems "to create room for the Department of Health and Human Services to narrow or gut a set of medical benefits that the ACA compels insurers to include in health plans that it sells to individuals and small businesses."
Republican Governors Divided Over Affordable Care Act.
The Wall Street Journal  (1/19, Levitz, Kamp, Subscription Publication) reports that Republican governors are divided over the future of the Affordable Care Act and that many are reaching out to Congress with some in favor of keeping parts of it and others calling for its repeal. For example, Ohio Gov. John Kasich (R) has said he is concerned about the 700,000 people in his state who gained coverage under Medicaid expansion, but Kentucky Gov. Matt Bevin (R) has called for the law to be repealed immediately.
CNN Money  (1/19, Luhby) reports 16 of the 31 states that expanded Medicaid under the Affordable Care Act currently have Republican governors and some of them are calling for Congress to not reverse Medicaid expansion. Many of the governors are also "interested in gaining more control over Medicaid, so they can tailor their programs and institute new rules – such as work requirements and higher premiums and co-pays."
Meanwhile, the AP  (1/19, Beaumont) reports some Republican governors in states that did not expand Medicaid "now have their hands out in hopes the GOP Congress comes up with a new formula to provide insurance for low-income Americans."
Legislation and Policy
Some Lawmakers Pushing Idea Of High-Risk Pools As Plans To Repeal ACA Proceed.
The New York Times  (1/22, A1, Abelson, Subscription Publication) reports on its front page that details about how President Trump and top Republicans plan to provide affordable insurance for people with pre-existing conditions "have not yet emerged, but many lawmakers have started pushing an idea – known as high-risk pools – that left many people uncovered or with strict limits to their coverage in the past." The idea suggests that healthy people would receive cheaper rates from insurers, and a separate pool of sick people would be charged higher prices, "but they would also rely on other sources of funding, from the government or elsewhere, to cover their costs." According to the Times, many in the high-risk pools were "overburdened financially," and insurers denied coverage to those "who were likely to have the highest expenses, like those who had H.I.V. or serious kidney disease, and the pools lost money."
Some Healthcare Facilities In California Compelled To Scale Back As ACA Faces Uncertain Future.
The San Francisco Chronicle  (1/21, Ho) reported that the Affordable Care Act's uncertain future "is forcing health providers across the Bay Area to rethink decisions about budgets, staffing and patient treatment." The article explained that coverage expansion as a result of the ACA has been "dramatic." Figures indicate Medi-Cal has expanded coverage to 3.8 million Californians, while some 1.4 million residents have gained access to healthcare coverage thanks to Covered California, the state's ACA exchange.
Experts Worry ACA Repeal Will Reverse Gains Made By Maine's Hospitals. The Portland (ME) Press Herald  (1/22, Woodard) reports regardless of whether one advocates or opposes the Affordable Care Act, it "has helped Maine's hospitals stay solvent, and experts fear its repeal could make it hard for some of them to avoid cutbacks and even closure." The article explains that President Trump and congressional Republicans have vowed to repeal the ACA, yet it remains unclear what will replace it. On Monday, Sen. Susan Collins (R-ME) intends to "reintroduce an alternative plan she co-sponsored in 2015 that would allow states to opt for other solutions, but its prospects are unclear."
Low-Income Patients Worried About Future Of ACA.
On its website, CNBC  (1/21, Coombs) reported that the staff at many healthcare facilities are hearing concerns about the future of the Affordable Care Act from low-income patients. Earlier in the week, HHS Secretary nominee Rep. Tom Price (R-GA) "offered assurances that the Trump administration was committed to maintaining access for the estimated 20 million Americans who have gained coverage under the ACA." Yet, Price provided "no details on how the administration would achieve that objective – even as Trump told the Washington Post...that he was prepared to give health care 'for everyone' as a replacement for Obamacare."
Study Indicates Poor, Chronically Ill, Unemployed People Most Likely To Be Impacted By ACA Repeal. On its website, ABC News  (1/20, Mohney, Sutton-Ramsey) reported that as congressional Republicans continue their efforts to repeal and replace the Affordable Care Act, "researchers have been working to understand how people who gained coverage after the ACA's passage will be affected." A new study  published in JAMA Internal Medicine found that people "most at risk for losing coverage are more likely to be poor, have a chronic illness or be unemployed." Data also show that these groups tend to visit physicians more often.
More Than 8.8 Million Americans Signed Up For Health Insurance Through HealthCare.gov As Of January 14.
Roll Call  (1/19, Williams) reports more than 8.8 million Americans signed up for health insurance through the HealthCare.gov exchange as of January 14, which is about a 100,000 increase from the previous year, according to the Centers for Medicare and Medicaid Services. Secretary of Health and Human Services Sylvia Mathews Burwell said, "Strong demand is especially striking in light of the unique headwinds created by discouraging rhetoric from ACA opponents."
On its website, CNBC  (1/19, Mangan) reports Burwell also said, "With almost 9 million people signed up for 2017 coverage just in HealthCare.gov states, it's clear that Marketplace coverage is a product Americans want and need."
The AP  (1/19) reports more than 185,000 Arizona residents enrolled in health plans using the federal exchange.
Repeal Of Affordable Care Act Could End Open Payments Database.
Modern Healthcare  (1/19, Whitman, Subscription Publication) reports some are concerned that if the Affordable Care Act is repealed, then the Open Payments database will be shutdown. The article explains that the law created the database, which "increased transparency in an era of murky conflicts of interest and has helped link physicians' prescribing habits to their industry connections." The article mentions that the American Medical Association and other groups have "disputed the accuracy" of certain research findings based on the Open Payments program.
Trump Says Private Insurance Can Lower Costs And Extend Coverage To More Americans.
NBC News  (1/19, Fox) reports President-elect Donald Trump said that private insurance companies can lower costs and extend coverage to more Americans, but "the private health insurance industry is a source of many, if not most, of the frustrations of managing health insurance," such as surprise bills. Trump said in an interview earlier this week, "We're going to get private insurance companies to take care of a lot of the people that can afford it. That's going to take a tremendous burden off and they're going to be able to have plans that are great plans."
Public Health and Private Healthcare Systems
Republican Governors Call On Congress To Give States More Control Over Medicaid, Health Insurance Markets.
The New York Times  (1/20, Goodnough, Pear, Subscription Publication) reported that nine Republican governors "pleaded with their fellow Republicans in Congress on Thursday to give states more control over both their Medicaid programs and their individual health insurance markets" as Congress and President Trump work to replace the Affordable Care Act. However, some of the governors, including John Kasich (R-OH) and Asa Hutchinson (R-AR) "are lobbying to keep the generous federal financing provided by the law for expanding Medicaid." Additional coverage is provided by the Washington (DC) Times  (1/21).
Bentley: Trump Administration Should Give States More Flexibility On Medicaid. The AP  (1/21) reports Alabama Gov. Robert Bentley sent a Thursday letter to House Majority Leader Kevin McCarthy sharing his "hopes the...Trump administration and Congress will allow states to charge Medicaid premiums and set enrollment requirements." In particular, he "said states need flexibility to set Medicaid enrollment requirements, reduce benefits and impose premiums or 'skin-in-the-game' requirements on recipients." Bentley additionally "cautioned repealing the Affordable Care Act without a 'clear replacement' could cause some insurers to withdraw from the market."
New York Governor Mandates That Insurers Provide Free Access To Contraception.
The AP  (1/21) reported that on Saturday, New York Governor Andrew Cuomo (D) said he would mandate that health insurance companies "cover medically necessary abortions and most forms of contraception at no cost to women, a move that further protects and safeguards coverage under the federal Affordable Care Act." The state is requiring that "insurers in New York provide for at least one form of FDA-approved contraception exceeding a month's supply at a time." In addition, "women must be provided medically necessary abortions without co-pays or deductibles."
USA Today  (1/21, Spector) reported that this action is a "response to potential cuts to reproductive-health coverage through the Affordable Care Act by the new Republican-led Congress and President Donald Trump." Cuomo was quoted as saying, "Women deserve to make a fair wage and the same salary as any man, they deserve to work in an office free of sexual harassment, they deserve comprehensive paid family leave, and they deserve control over their health and reproductive decisions."
The New York Daily News  (1/22, Slattery) reports that Cuomo also said, "Whatever happens at the federal level, make no mistake, New York will always stand up – and stand tall and stand firm – to protect a woman's right to choose. ... You can count on it."
Bloomberg Politics  (1/21, Tracer) and Vox  (1/22, Kliff) also covered the story.
California Exchange Subsidy Error Corrected, Premiums Increase For 25,000 Enrollees.
The Los Angeles Daily News  (1/22, Bazar) reports nearly 25,0000 Californians enrolled in the state's healthcare exchange "face higher-than-expected bills from their insurers because the exchange sent incorrect tax credit information to the health plans." An exchange spokeswoman said that it is still focused on informing enrollees of the correction, and it "will do an analysis afterwards to understand all the details."
Anthem Ends Pre-Authorization For Drugs To Treat Opioid Use Disorder Under Agreement With NY Attorney General.
USA Today  (1/19, O'Donnell, Demio) reports that Anthem "has ended its policy of pre-authorizations for drugs to treat opioid use disorder" pursuant to an agreement with New York Attorney General Eric Schneiderman. The agreement covers Anthem plans "across the United States and Empire Blue Cross Blue Shield customers in New York." A similar agreement was made "between the attorney general's office and the insurer Cigna in October."
CMS Denies Kansas' Request To Extend Privatized Medicaid Program After On-Site Review.
The Kansas City (MO) Star  (1/19, Lowry, Woodall) reports the Centers for Medicare and Medicaid Services denied Kansas' request to extend its privatized Medicaid program, KanCare. CMS investigators concluded that the state's program is "substantively out of compliance with Federal statutes and regulations, as well as its Medicaid State Plan."
The AP  (1/19) reports CMS conducted an on-site review of the program in October and "found that limited coordination between state agencies poses a risk to the health and safety of some participants." A KanCare spokeswoman "says the agency is preparing a corrective action plan."
CMS Announces Limited Coverage For Leadless Pacemakers.
Modern Healthcare  (1/19, Dickson, Subscription Publication) reports the Centers for Medicare and Medicaid Services announced it will cover "leadless pacemakers implanted during a long-term study." The article points out that last year the agency "said it would cover the devices only if they were used in federally approved clinical studies."
Out-Of-Pocket Costs Growing As Healthcare Networks Shrink, Report Finds.
On its website, CNBC  (1/19, Mangan) reports "many Obamacare customers" will "be paying more for less" this year, according to a new report from Avalere. The report found that out-of-pocket costs including premiums and deductibles "have grown sharply even as the size of networks of health providers covered by those plans are shrinking in 2017."
Also in the News
Healthcare Providers Trying To Identify And Address Needs Of "Super-Utilizers."
Kaiser Health News  (1/23, Varney) reports healthcare providers are trying to figure out how to reduce the healthcare costs of so-called "super-utilizers," patients "with complex problems who frequent emergency departments for ailments more aptly handled by primary care doctors and social workers." The article reports that healthcare providers are analyzing data to identify the patients, in order to intervene with the goal of addressing the patients' core problems. The article highlights one such program in Houston.