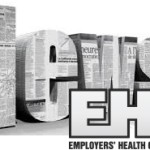 Leading the News
CMS Touts One Million New ACA Enrollees.
The New York Times  (12/10, A28, Pear, Subscription Publication) reports that in what Obama Administration officials cited as evidence of a "widespread desire for coverage" under the ACA, "a million new customers have signed up for health insurance" during the law's third open-enrollment season. The open enrollment period runs through the end of January, but to ensure coverage that takes effect on Jan. 1, consumers must enroll by next Tuesday. Acting CMS Administrator Andrew Slavitt said, "We are now seeing a surge of interest as we get closer to the deadline. ... Each day has been bigger than the day before." The Times also notes that officials "brushed aside reports of rising premiums and deductibles and concerns expressed by UnitedHealth Group and other insurers that say they are losing money" in the exchanges.
On its website, CNBC  (12/10) quotes Slavitt as calling the enrollment "a good start," saying CMS is "feeling good about that progress that we've made so far." The article also cites HHS Secretary Sylvia Burwell forecasting 10 million ACA enrollees by next year's end. Slavitt asserted the savings available for customers who shop on the exchange, saying "returning consumers can save about $600 in premiums" on HealthCare.gov.
The Washington Examiner  (12/10, Bedard) quotes Slavitt as praising the "ramp-up in interest" in signing up for the ACA as "certainly a good sign." Counihan said, "We're not running any victory runs," but added that "the start's good." Modern Healthcare  (12/9, Dickson, Subscription Publication) quotes Slavitt saying, "All the evidence for us is that the marketplace is strong, vibrant and it's growing." The article adds that 721,000 "have re-enrolled or selected a plan in nine of the 13 state-based exchanges."
The Washington Post  (12/10, Goldstein) reports that the HHS data show "about one in four existing customers have renewed coverage so far on the federal insurance marketplace," indicating that "more people have returned to HealthCare.gov to keep their insurance than at a comparable time last year." Bloomberg News  (12/10, Tracer) reports that with just ten days left before the deadline, "2.84 million people have signed up through US-run marketplaces" this enrollment season. The Administration estimates the number of individual marketplace memberships will hit 10 million by the end of 2016, "up from a 2015 year-end projection of 9.1 million." Slavitt also "said the government has seen some signs that individuals are picking policies based on how well the coverage will meet their needs."
Additional coverage is provided by the Richmond (VA) Times-Dispatch  (12/10) and the Topeka (KS) Capital-Journal  (12/9).
ACA Enrollees Motivated By Steep Tax Penalty. USA Today  (12/10, O'Donnell) reports the Administration said it "won't be doing special enrollment periods for people who are shocked into wanting to sign up after they see their penalty at tax time for not having insurance." Yet, USA Today says "such shock...is likely to occur in 2017 as the average penalty for not having insurance in 2016 will be $969 per household," according to the Kaiser Family Foundation. This represents "a 47% increase over the average of $661 for not having coverage this year."
The Hill  (12/10, Ferris) quotes HealthCare.gov CEO Kevin Counihan as saying, "We're extremely pleased with how we're tracking so far." The Hill says Administration "officials were notably optimistic" on Wednesday, speculating the "steep" penalty for not carrying health insurance is making a difference, as "about 8 million people paid a penalty for not having insurance last year." Slavitt pointed out the number of sign-ups this fall is greater than those in the same period last year. In response to criticism of enrollment figures, Burwell "has maintained that the marketplaces remain viable but said boosting the enrollment figures will be difficult because it's more difficult to reach the remaining uninsured."
Reuters  (12/10, Humer) notes that some private insurers, including Anthem, Aetna and UnitedHealth Group have said they are losing money insuring individuals through HealthCare.gov. Slavitt assured reporters at a conference that the market is strong, having more than 100 insurers selling on the marketplace. Reuters points out the 10 million government healthcare exchange enrollees projected by the end of next year is well below the CBO's previous forecast of 20 million for 2016.
ACA Enrollment On Track To Surpass Last Year's Numbers. The Wichita (KS) Eagle  (12/10, Dunn) reports, "This year's enrollment numbers are on track to surpass last year's open enrollment." The article notes that "Healthcare.gov added new features this year to help consumers shop and compare plans," including "an out-of-pocket cost calculator and search functions to look up doctors and prescription drugs." Yet, the article cautioned that under the ACA, "out-of-pocket costs can reach up to $6,600 for individual plans and $13,200 for families. And that's excluding the amount paid in premiums."
Montana ACA Signups Short Of 2014 Numbers. The Billings (MT) Gazette  (12/10, Benoit) reports that as of last week, HHS data showed "Montana had 16,097 signups for insurance through the federal Health Insurance Marketplace at Healthcare.gov," ten days before the Dec. 15 enrollment deadline. Last year, 22,618 Montanans selected plans by the Dec. 15 deadline. The article adds that "Wait times at call centers last week were about double what they normally are."
Number Of Utah Enrollees Trending Upward. In Utah, the Deseret (UT) News  (12/10, Leonard) reports that as of Wednesday "About 53,900 Utahns have enrolled so far this year, topping the nearly 50,000 who participated" last year. The article says enrollees seek to avoid the "pretty hefty" tax for not enrolling in health insurance. Whereas "Medicaid expansion has helped other states cut down their numbers of uninsured," Utah remains undecided on the matter. CMS marketplaces CEO Kevin Counihan is quoted as saying on Wednesday, "We believe all families deserve the peace of mind and financial security that comes with access to quality and affordable health care coverage," adding, "Many are surprised to learn just how affordable health care coverage is."
Advocates In NJ Encourage ACA Sign-ups. Meanwhile in New Jersey, the Bergen (NJ) Record  (12/9, Layton) reports "more than 80,000" have signed up for the ACA since the start of November, as "local advocates are canvassing North Jersey to encourage people to sign up before Tuesday's deadline for coverage starting in January." Slavitt is paraphrased as saying "Since open enrollment began, more than 1-in-4 customers renewed policies nationally, more than last year when the percentage was in the teens." Advocates urged NJ residents to consider changing insurance plans to save money.
BlueCross Raises Premiums In Tennessee. As Tennessee "saw the number of people enrolled jump from 62,922 to 88,007 in just a week's span," the Tennessean  (12/10, Fletcher) calls the uptick in health insurance enrollment in TN "a stunning increase." The Chattanooga (TN) Times Free Press  (12/10) emphasizes that the strong enrollment figures come despite premium increases, including from BlueCross, which raised "its 2016 premiums by an average 36.3 percent." Burwell is quoted as saying she is "pleased with the strong start to this year's Open Enrollment." Burwell said, "While we have more work to do, more than 1 million new consumers have signed up for affordable quality coverage in the 38 states that use HealthCare.gov. ... And existing Marketplace customers who have returned and shopped for a more affordable plan are paying less in premiums this year than they were paying last year."
TN Enrollees Saving Money On HealthCare. Gov. According to the Memphis (TN) Business Journal  (12/10, Sheffield, Subscription Publication), HHS data show that "71 percent of Tennessee enrollees can find plans for $75 or less a month in premiums after tax credits," and "for 2016, 87 percent of returning Tennessee HealthCare.gov consumers could save an average of $726 annually in premiums before tax credits."
The Memphis (TN) Commercial Appeal  (12/10, McKenzie) adds that since November 1, "23,224 consumers in Mississippi and 18,462 in Arkansas selected plans" through HealthCare.gov.
Nearly 600,000 Floridians Signed Up For ACA. The Miami Herald  (12/10, Chang) reports that as of Wednesday "nearly 600,000 Floridians have signed up for coverage through the" ACA. The article similarly features opinion that enrollment increases as the 2016 deadline approaches.
Hawaii Health Connector Enrollees Must Use HealthCare. Gov This Year. In Hawaii, the Pacific Business News (HI)  (12/9, Subscription Publication) says nearly 6,000 have enrolled in the ACA thus far this enrollment period. The article adds that because "the Hawaii Health Connector shut down last week," residents who used that site in 2014 "must re-enroll using the healthcare.gov site." Connector officials said a February deadline will apply for those 30,000 residents.
Most Rhode Island Enrollees Receiving Financial Assistance. In reporting on the additional 262 ACA enrollees in Rhode Island this week, the Providence (RI) Business News  (12/10) points out that "More than half of enrollments – 51 percent – are from those 45 and older," and that of the enrollees, 86 percent "are receiving some type of financial assistance."
Oklahoma ACA Enrollment Playing "Catch Up." The Tulsa (OK) World  (12/10, Averill) reports that in Oklahoma more than 40,000 residents have signed up for the ACA, according to the HHS. Praising the high numbers, Slavitt commented, "It's clear many people have been waiting all year for enrollment to begin." While in 2014 Oklahoma's rates were well below the national average, the state has played "a little bit of catch up," Slavitt said. The article says that in 2015 "66 percent of returning HealthCare. Gov consumers in Oklahoma could save an average of $344 annually in premiums." Slavitt encouraged enrollees to shop around to find the best plan for them.
North Carolina ACA Signups Increase 38 Percent In Past Week. The Fayetteville (NC) Observer  (12/10, Rentz) reports that in North Carolina "nearly 193,000" have signed up for the ACA, with "a more-than 38 percent increase" in the past week. The Observer says these numbers reflect North Carolina continuing "its trend of being among the highest-enrolling states during the open enrollment established under the Affordable Care Act."
Legislation and Policy
Senate Committee Holds Hearing On Drug Pricing.
The Washington Post  (12/9, Johnson) "Wonkblog" reports that an investigation by the Senate Special Committee on Aging "kicked off Wednesday with specialists from all corners of the [healthcare] system testifying that they're powerless to manage the out-of-control prescription costs." According to the Washington Post, a recurring theme at the hearing "was that competition had dried up, resulting in a broken system that allowed some older drug prices to spiral out of control in ways that called for government to intervene."
The New York Times  (12/10, B3, Pollack, Subscription Publication) reports that the hearing "focused on two companies in particular, Turing Pharmaceuticals...and Valeant Pharmaceuticals International." Lawmakers from both parties "denounced huge overnight price increases for decades-old drugs that have been made by some pharmaceutical companies lately, calling them unconscionable and detrimental to patients." The Times adds, "Most of the hearing, which was described as the first in a series, was devoted to looking at the impact of the sudden price increases on doctors, patients, and hospitals."
USA Today  (12/10, McCoy) reports that lawmakers at the hearing "raised the prospect of adding new pricing rules to the [F]ederal government's existing drug oversight system."
The AP  (12/10, Gordon) reports that the Senate committee, "which oversees Social Security, Medicare and other programs for seniors, doesn't have authority to write laws but often investigates industries that market to seniors."
The Washington Examiner  (12/10, Bedard) reports that Sen. Susan Collins (R-ME), the chairwoman of the committee, said, "There is clearly a greater role for the FDA here." According to the Washington Examiner, "the next hearing in the Senate committee's investigation could delve deeper into possible solutions the FDA could implement."
Also covering the story are Bloomberg News  (12/10, Tracer), Reuters  (12/10, Lynch, Berkrot), NPR  (12/10, Kodjak), The Hill  (12/10, Ferris), Congressional Quarterly  (12/10, Siddons, Subscription Publication), Fortune  (12/10, Lorenzetti), and US News & World Report  (12/10, Sternberg).
Carson Unveils Healthcare Reform Plan To Repeal ACA, Raise Medicare Eligibility Age.
The Washington Post  (12/10, Delreal) reports that on Wednesday Republican presidential candidate Ben Carson released his plan for healthcare reform, which would raise the Medicare eligibility age to 70, and which calls for the repeal of the ACA. The proposal "rests on tax-protected 'health empowerment accounts' — a de facto expansion of health savings accounts," that would be "paired with high-deductible "catastrophic" medical coverage to cover patients facing significant and unexpected health problems." Carson advocates the plan as a "market-based solution" to increase competition between insurers. The plan also allows family members to transfer funds between accounts, and would overhaul Medicaid to give "users private insurance options — funded through state-run Medicaid programs — and seed funds for their own health empowerment accounts."
The AP  (12/10, Alonso-Zaldivar, Peoples) explains Carson's proposal "relies largely on tax-sheltered personal accounts to promote patient choice, and foster competition among private insurers." Those "tax-sheltered accounts would be paired with high-deductible major medical insurance." Under Carson's plan, Medicare "would be restructured, providing beneficiaries with a fixed payment for a private insurance plan of their choice."
The Detroit News  (12/9, Livengood) reports Carson's proposal calls for "giving each American a tax-free health savings account at birth to pay for life-long medical expenses." Speaking with the News on Wednesday, Carson said his "plan is aimed at repealing President Barack Obama's health care law, reducing health costs, giving consumers more choices in their insurance coverage and ending 'two-tier' medical care."
Additional coverage of Carson's plan is provided by the Huffington Post  (12/10, Young), the Detroit Free Press  (12/9, Gray), and the National Journal  (12/10, Subscription Publication).
Proposal Criticized For Lacking Specificity. TIME  (12/10, Berenson) reports that Carson's plan shifts Medicaid responsibility to the states, as Carson "would block state officials from using federal money to administer the program." TIME comments that this plan "lack specificity," and merely "repeats many of the conservative criticisms of Obama and his signature domestic achievement," citing how four pages of the ten page-plan are photos of Carson.
The Washington Examiner  (12/10, Bedard) similarly describes many of Carson's ideas as "familiar proposals many conservatives have backed before." The article notes that the "only other viable GOP candidate to release a healthcare plan so far has been Jeb Bush, who also wants to replace the Affordable Care Act. But he would provide people with a refundable tax credit to buy private plans, expand the ways tax-free health savings accounts could be used, and make lower-cost catastrophic plans available to more people."
Plan Portrayed As Product Of Carson's Efforts To Shift Public Focus. MSNBC  (12/9, Timm) reports on its website that this plan's unveiling comes as Carson is "plunging in the polls amid the presidential race's renewed focus on foreign policy," saying the proposal reflects Carson's aim to "change the subject." In discussing healthcare issues, the article explains, the doctor is "playing to his strengths." This, MSNBC says, "underscores some of the candidate's crucial weaknesses," as he focuses on an issue other than the concerns of "the rest of the nation."