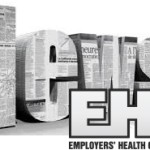 Leading the News
Supreme Court Turns Down Constitutional Challenge To ACA.
USA Today  (1/19, Wolf) reports the Supreme Court on Tuesday refused to consider "yet another" challenge to the Affordable Care Act. The justices turned down a challenge "that contended Congress violated the Constitution when it approved the law in 2010 by sending a bill that raised revenue through the Senate before the House." Under the Constitution, all revenue-raising bills must start in the House. A Federal appeals court had turned down the petition "because, a panel of judges said, the law was predominately a bill to improve health insurance coverage, not a revenue-raising bill." Conservatives contested that reading of the law but said the legislation actually did originate in the House.
The Washington Times  (1/19, Howell) reports that the "origination question has been in doubt since Chief Justice John G. Roberts Jr.'s surprise decision three years ago saying that while Obamacare's individual mandate wasn't allowed under Congress's powers to control interstate commerce, it was valid as an exercise of its taxing power."
Still, Bloomberg Politics  (1/19, Stohr) says, the lawsuit, Sissel v. HHS, "had gained little traction in the lower courts." Indeed, The Hill  (1/19, Sullivan) says the lawsuit "was viewed as a long shot."
The AP  (1/19) reports that the Pacific Legal Foundation "backed the latest lawsuit, filed on behalf of small-business owner Matt Sissel."
Also covering the story are Reuters  (1/19, Hurley), the Washington Examiner  (1/19, Giaritelli), the Huffington Post  (1/19, Farias), Roll Call  (1/19, Ruger), and Modern Healthcare  (1/19, Schencker, Subscription Publication).
Legislation and Policy
Obama Administration To Limit Special Enrollments.
Bloomberg News  (1/19, Spalding) reports that the Obama Administration "will limit a process that allowed people to sign up for health insurance under Obamacare outside of the normal enrollment period, after health insurers complained that the special sign-up windows were letting people into the program only when they got sick." According to the article, the government "closed down sign-ups for six circumstances," including for people who are already eligible or enrolled in health coverage after leaving a job. Federal officials are "also tightening an exception that let people sign-up when they moved, by clarifying that people can't get coverage based on a short-term or temporary relocation, the Centers for Medicare and Medicaid Services said in a blog post on Tuesday." Bloomberg says the move is meant to address insurers' concerns about the special enrollment process.
USA Today  (1/19, O'Donnell) explains that health insurers complained "that it was too easy for people to wait until they were sick to sign up and to drop coverage after they got treatment." HealthCare.gov CEO Kevin Counihan said in a blog post that the state and Federal exchanges "must be attractive for insurance companies that offer plans on it."
The New York Times  (1/19, Pear, Subscription Publication) reports that most of the special enrollment periods "will still be available, for example, when people marry, have a baby, lose job-based coverage or become ineligible for coverage under a parent's health plan at the age of 26."
The Hill  (1/19, Ferris) reports that Clare Krusing, a spokeswoman for America's Health Insurance Plans, said in a statement, "While this is an important first step, more needs to be done to validate special enrollment requests. It's critical that there is a process in place to avoid potential abuse of special enrollment periods in order to ensure a stable, affordable market for consumers."
Modern Healthcare  (1/19, Subscription Publication) also reports the story.
House To Vote Next Week To Override Veto Of ACA Repeal Bill.
USA Today  (1/19, Kelly) reports that House Speaker Paul Ryan (R-WI) said the House will vote next Tuesday on overriding President Obama's veto of a bill that would repeal key parts of the ACA. Republicans do "not have the votes needed to override Obama's veto of the bill, which was passed by the House on Jan. 6 by a vote of 240-181," but Ryan "sees the symbolic Jan. 26 vote as an important message for Republicans to deliver in an election year."
House Republicans Hope To Start Work On ACA Replacement Bill.
The Hill  (1/19, Bolton) reports that House Republicans, "emboldened by last year's election of Rep. Paul Ryan (R-Wis.) as Speaker," are moving ahead with work on an ACA replacement bill. House Majority Leader Kevin McCarthy (R-CA) said, "We want to get one as soon as possible. I think it's very positive for us to show the alternatives, especially [given] what the American public has seen about ObamaCare." Meanwhile, Senate Republicans are wary of the effort, concerned that proposing "a broad healthcare reform bill before the election could backfire by giving Democrats a big target to attack."
High-Deductible Plan Members Not Shopping Around, Study Suggests.
Reuters  (1/19, Doyle) reports that while high-deductible health insurance plans have been linked to lower healthcare spending, new research suggests that's not because enrollees are shopping around for better prices. Instead, enrollees may be using less healthcare because they face higher out-of-pocket costs, according to a study published  in JAMA Internal Medicine. Researchers surveyed more than 1,800 insured US adults, finding that only about 10 percent of both high-deductible enrollees and those in other plans considered getting care from another medical professional, and only 3 or 4 percent compared out-of-pocket costs by provider.
Kaiser Health News  (1/19) also reports the story.
Politico: Clinton-Sanders Healthcare Fight Exposing Democratic Rift Over ACA.
Politico  (1/19, Cook) reports in an analysis piece that the Democratic primary "has morphed into an all-out brawl over Obamacare" ahead of the Iowa caucuses, with Hillary Clinton and Bernie Sanders "offering starkly different prescriptions for its future." Clinton says she would make some changes to the health law, while Sanders "would blow up private insurance and replace it with a government-financed system he likens to Medicare-for-all." Politico says the campaign "has exposed a Democratic rift" over the ACA, with both candidates "acknowledging its weaknesses."
Public Health and Private Healthcare Systems
Many Insurance Customers Dealing With Delays, Billing Errors In New Year.
The AP  (1/19, Kennedy, Murphy) reports that thousands of health insurance customers across the country "have started the new year dealing with missing ID cards, billing errors and other problems tied to an enrollment surge at the end of 2015." Brokers and insurers told the AP that they've been flooded with complaints from customers with individual plans and coverage through small employers. The errors and delays are due in part to "more customers than expected shopping for coverage late last year after carriers ended plans in some market," as well as "a last-minute enrollment deadline extension from the federal government."
Blog: Medicaid Expansion Costs Are Often Higher Than Expected.
Forbes  (1/19) contributor Brian Blase writes in "The Apothecary" blog about the cost of Medicaid expansion under the ACA. Blase points to Arizona as an example, saying that "Arizona's Medicaid expansion has cost four times what was projected, with much greater enrollment than expected and much higher costs for the non-disabled, childless adult population than expected." Blase adds that "states that expand Medicaid under the ACA should brace themselves for much larger enrollment and spending than expected," and says that recent data indicate "that this is already happening across the country."
GOP Senator Demands Answers About ACA Co-Op Losses.
The Daily Caller  (1/19, Pollock) reports that Sen. Ron Johnson (R-WI), chairman of the Homeland Security and Governmental Affairs Committee, "wants the federal government to disclose how much money taxpayers lost because of the rapid-fire financial collapse of 12 Obamacare health insurance co-ops, The Daily Caller News Foundation has learned." In a Jan. 19 letter to the Centers for Medicare and Medicaid Services, the Wisconsin Republican demanded that Federal officials provide a full accounting for the losses. Johnson told CMS Acting Administrator Andy Slavitt, "The number of failed CO-OPs and the anticipation of additional closures raise concerns how CMS will recoup the $2.4 billion in loans to the 23 CO-OPs."
Also in the News
UnitedHealth Lost $720M On ACA Exchanges In 2015.
USA Today  (1/19, Ungar) reports that UnitedHealth "saw a 19% drop in fourth-quarter profit in 2015 after lamenting financial hits on Obamacare insurance exchanges" but still exceeded analysts' expectations for the year. The nation's largest health insurer reported that full-year 2015 earnings fell $238 million from the previous year, driven by $720 million in losses in the ACA exchange business. The company "downgraded its earnings forecast, citing low enrollment growth projections and saying the Affordable Care Act gives people too much flexibility to change insurance plans." The article adds that UnitedHealth warned in November that it may pull out of the exchanges after 2016.
The Washington Times  (1/19, Howell) says the company "doubled down on that threat on Tuesday." UnitedHealth Group President and Chief Financial Officer David S. Wichmann told investors, "By mid-2016, we will determine to what extent, if any, we will continue to offer products in the exchange market in 2017."
The AP  (1/19, Murphy) reports that the company "expects to start 2016 covering about 700,000 people through its exchange business, a small slice of overall enrollment that tops 46 million."
The Wall Street Journal  (1/19, Mathews, Subscription Publication) reports that UnitedHealth said it is expecting losses of more than $500 million on the ACA exchanges in 2016.
Bloomberg News  (1/19, Tracer) notes UnitedHealth "is the first health insurer to report results for the last three months of 2015."
Reuters  (1/19, Humer) reports that Aetna and Anthem are also losing money on the exchanges but have committed to staying in them.
Also reporting the story are CNN Money  (1/19), CNBC  (1/19), Forbes  (1/19, Japsen), the Minneapolis Star Tribune  (1/20), the Minneapolis-St. Paul (MN) Business Journal  (1/19, Subscription Publication), The Hill  (1/20, Ferris), Congressional Quarterly  (1/19, Subscription Publication), and Modern Healthcare  (1/19, Subscription Publication).