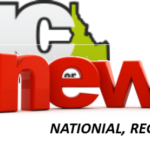 Leading the News
Federal Officials Warn 21 Medicare Advantage Insurers They Could Be Fined If They Do Not Correct Provider Directory Errors.
Kaiser Health News  (1/18) reports Federal officials warned earlier this month "21 Medicare Advantage insurers with high rates of errors in their online network directories that they could face heavy fines or have to stop enrolling people if the problems are not fixed by Feb. 6." The warning comes after the first in-depth review by the government "of the accuracy of Medicare Advantage provider directories, which consumers and advocates have complained about for years."
Legislation and Policy
Trump Says His Replacement For The Affordable Care Act Will "Be Great For People."
Politico  (1/18, Nelson) reports President-elect Donald Trump spoke about his plans to replace the Affordable Care Act on the TV show "Fox & Friends" saying, "We're going to have a plan that's going to be great for people. And it's going to be much less expensive. And you will be able to actually have something to say about who your doctor is and your plan." Trump added, "We have to cover people that can't afford it. And that's what I'm talking about. And we'll probably have block grants of Medicaid back into the states… Nobody is going to be dying on the streets with a President Trump."
The New York Post  (1/18) reports Trump also said on the program, "We're going to get private insurance companies to take care of a lot of the people that can afford it. That's going to take a tremendous burden off, and they're going to be able to have plans that are great plans."
The Hill  (1/18, Sullivan) reports Trump's comments over the past week about his planned replacement for the Affordable Care Act "is upending the GOP's plans on ObamaCare."
Poll Shows 48% Of Americans Approve Of ACA. The Hill  (1/18, Master) Associate Editor Cyra Master writes that a new poll by CBS News released yesterday "shows 48 percent of Americans approve of the Affordable Care Act, the highest number since the news outlet began asking the question seven years ago." In terms of party affiliation, "61 percent of Republicans said they strongly disapprove of President Obama's signature healthcare law, while 44 percent of Democrats strongly approve." Only 22 percent of poll respondents said they want the healthcare law repealed, 47 percent of whom want it to happen as quickly as possible and 50 percent of whom want Congress to craft a replacement first.
More Than 40% Of Americans Believe Healthcare Is A Top Issue, Poll Finds. The AP  (1/18, Kellman, Swanson) reports more than 40% of Democrats, Republicans, and independents believe healthcare is a top issue in the US, according to a poll from the Associated Press-NORC Center for Public Affairs. The poll found that more Americans name healthcare as a top issue than anything else, but there is disagreement about how to address the issue.
California Officials Withdraw Immigrant Healthcare Request.
The AP  (1/18, Cooper) reports, "California officials on Wednesday withdrew their request to sell unsubsidized insurance policies to people who can't prove they're legally in the United States after learning the decision would fall to President-elect Donald Trump's administration." Sen. Ricardo Lara called the move "the first California casualty of the Trump presidency," and said "he doesn't trust the incoming administration to protect people's privacy and health." In a statement, Lara added, "California is committed to a healthier future for all, and we will continue to seek ways to expand health coverage even as Republicans in Washington move to take it away."
The Sacramento (CA) Bee  (1/18, Miller) and the Los Angeles Times  (1/18) also report.
Insurer Withdrawing From Illinois Exchange Before Open Enrollment Ends.
The Chicago Tribune  (1/18, Schencker) reports Health Alliance Medical Plans announced it is withdrawing its plans from the Illinois exchange before the open enrollment period ends, but consumers who already signed up for the insurer's plans on the exchange will still have coverage. The insurer mainly offered plans in central and southern Illinois.
Public Health and Private Healthcare Systems
Changing Medicaid To Block Grant Program Will Decrease Funding.
In an analysis piece, the Washington Post  (1/18, Larochelle) "Monkey Cage" blog reports that Republicans' plans to change Medicaid to a block grant program "will probably weaken" the program. The article reports that "turning Medicaid into a block grant would result in less funding" because "data shows that the move to block grants leads to less funding over time."
Michigan Governor Fighting To Keep Expanded Medicaid Program.
MLive (MI)  (1/18, Lawler) reports Michigan Gov. Rick Snyder (R) is fighting to keep the state's expanded Medicaid program while Congress considers repealing the law. Snyder said during his "State of the State" speech earlier in the week, "We need to let them know that healthy Michigan is a model that can work for the rest of the country."
Detroit News  (1/18, Oosting) also reports.
Also in the News
Kaiser CEO Says Value-Based Care Will Keep Growing.
Modern Healthcare  (1/18, Livingston, Subscription Publication) reports Kaiser Permanente CEO Bernard Tyson said that Kaiser is investing in value-based care, while some are concerned the model may decline under the incoming Trump administration. Tyson said, "At the end of the day, people are demanding value and people want more transparency about what's going on with the cost of care and the value that they are getting with the health care system around the country. That's going to continue."