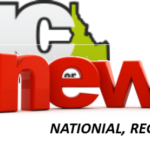 Leading the News
House Joins Senate In Voting To Proceed With ACA Repeal.
The New York Times  (1/13, Kaplan, Pear, Subscription Publication) reported that on Friday, "the House joined the Senate...in laying the groundwork for speedy action to repeal the Affordable Care Act, approving the budget blueprint passed by the Senate on Thursday that would allow Republicans to tear up the health care law without the prospect of a Senate filibuster." According to the Times, "The House vote...places Republicans squarely in position to fulfill their long-held desire to dismantle President Obama's signature domestic achievement."
USA Today  (1/13, Gaudiano) reported that "lawmakers voted almost entirely along party lines, with only nine Republicans opposing the measure."
Legislation and Policy
ACA Repeal Could Put Funding For State Public Health Programs In Jeopardy.
USA Today  (1/16, O'Donnell) reports that congressional efforts to repeal the ACA threaten funding for "many state public health and prevention programs." A provision of the law "authorized a federal fund to prevent the soaring incidence of chronic diseases including diabetes and heart disease." While the Prevention and Public Health Fund "has survived about 60 votes in Congress," supporters are concerned that an ACA repeal "could eliminate the fund at a time when it is needed to reduce the $3.2 trillion spent to treat illness and disease with medical services and drugs." According to advocated, "it is programs like those covered by the fund that are most needed to prevent and treat increasingly costly diseases."
Trump Says His ACA Replacement Plan Will Provide Coverage For Everyone.
During a weekend interview with the Washington Post  (1/15, Costa, Goldstein), President-elect Donald Trump said "he is nearing completion of a plan to replace President Obama's signature health-care law with the goal of 'insurance for everybody,' while also vowing to force drug companies to negotiate directly with the government on prices in Medicare and Medicaid." The article pointed out that any proposal from Trump "would almost certainly dominate the Republican effort to overhaul federal health policy," and his plan "is likely to face questions from the right, following years of GOP opposition to further expansion of government involvement in the health-care system, and from those on the left, who see his ideas as disruptive to changes brought by the Affordable Care Act."
The New York Times  (1/15, Shear, Subscription Publication) reported Trump told the Post "that health care offered under his plan would come 'in a much simplified form – much less expensive and much better.'" However, he "provided no details about how his plan would work or what it would cost," and he "spoke in the same generalities that he used to describe his health care goals during the campaign."
Silvers: ACA Replacement Plan Must Keep Private Insurers In The Market.
New York Times  (1/17, A21, Subscription Publication) columnist J. B. Silvers writes that "as a former health insurance company chief executive, 'total disaster' would...describe any Republican repeal-and-delay plan," because it would "drive most insurers out of the individual market and leave the 10 percent of Americans now covered by some aspect of the A.C.A. without coverage." Silvers asserts the ACA "has a number of flaws, and repair is critical," but "any plan that replaces it that is reliant on private insurers and individual enrollment, will succeed only under the following conditions: a meaningful incentive to purchase insurance (the individual mandate or equivalent); help to make it affordable; risk reduction for insurers to stabilize premiums; and enough funding to pay for it all."
Public Health and Private Healthcare Systems
Several States With GOP Majorities Facing Prospect Of Losing Federal Funds For Expanded Medicaid.
The Los Angeles Times  (1/13, Montero) reported that many GOP state lawmakers have been criticizing the Affordable Care Act for years, and have supported its repeal, but now that this goal is within reach, states which expanded Medicaid under the law are in a bind because their "legislatures find themselves having to plan budgets without knowing whether they'll be stuck paying to keep their poorest citizens insured." Ohio, North Dakota, Nevada, and Montana are states with Republican majorities that expanded Medicaid, but which now face the possibility of losing Federal funding if the ACA is repealed.
The Christian Science Monitor  (1/13, Hinckley) reported that states, such as Massachusetts, which "aggressively" expanded access to healthcare in an effort to achieve universal coverage, are very dependent on Federal dollars, and would be significantly impacted if the ACA were repealed. Yet, even those, like Wisconsin, which sought to prepare for the repeal, would not be immune from loss of Federal funding for Medicaid if the ACA is repealed.
MedPAC To Give Congress Proposals On Restraining Medicare Spending.
Congressional Quarterly  (1/13, Young, Subscription Publication) reports the Medicare Payment Advisory Commission "intends to deliver a package of proposals to lawmakers" in June on "new approaches to restraining growth in Medicare's spending on drugs." Proposals include "lowering a premium paid to doctors for medicines they administer in recently introduced medicines and creating a new value-based approach to purchases," and will be reviewed again in March, when MedPAC will look to develop "a formal set of recommendations for its June report."
Republican Legislators Consider Cutting Optional Medicaid Eligibility To Control Spending.
Modern Healthcare  (1/13, Dickson, Subscription Publication) reports Senate Finance Committee Chair Orrin Hatch and House Energy & Commerce Committee Chair Greg Walden want "Congress to consider cutting 'optional' Medicaid eligibility and benefit categories as a way to control the growth of Medicaid spending." In a letter sent last Wednesday, they asked the Medicaid and CHIP Payment and Access Commission "to create a detailed report on Medicaid's optional benefits and eligibility groups," which would "guide their work in finding ways to reduce program spending." The request suggests Republicans are looking at alternatives "other than restructuring Medicaid by converting it from an entitlement to a program of capped federal contributions to the states" to control Medicaid spending.
Federal Government Approves Oregon Medicaid Waiver Extension, But Denies Additional Funding.
The AP  (1/14, McDonald, Hubbard) reports that the federal government approved Oregon's Medicaid wavier extension for the next five year, but will not provide additional funding. Oregon will have to pay for a bigger share of the program starting this summer, which lawmakers "say the state won't be able to do that without raising taxes." The Portland (OR) Business Journal  (1/13, Hayes, Subscription Publication) reports that "even without the additional federal funds requested in the waiver renewal, the program was facing a $1 billion budget hole." Governor Kate Brown has proposed filling it with "increases in taxes on hospitals and health insurers and tighter budgets for the CCOs."
Cooper Asks Judge To Lift Block On North Carolina Medicaid Expansion.
The AP  (1/16, Waggoner) reports North Carolina Governor "Roy Cooper's administration is asking a federal judge to let him continue to take first steps toward expanding Medicaid coverage." In a filing on Monday, lawyers for Cooper argue that "GOP legislators are overreacting to Cooper's plan to submit an amendment to the state Medicaid plan because his move 'is not a step past the point of no return.'" The Raleigh (NC) News & Observer  (1/16) reports that a federal judge "filed a restraining order blocking" the expansion two days ago, after state representatives sued the administration "contending that Cooper's plan violated a state law adopted in 2013."
The Winston-Salem (NC) Journal  (1/16) provides similar coverage.
Uninsured
IRS Sends Personalized Letters To Uninsured To Promote Healthcare Coverage.
The AP  (1/13, Alonso-Zaldivar) reported the IRS will "soon" be sending an estimated 7.5 million Americans lacking health insurance "a not-too-subtle nudge" in the form of "personalized letters...reminding them that they could be on the hook for hundreds of dollars in fines under the federal health care law if they don't sign up soon through HealthCare.gov."