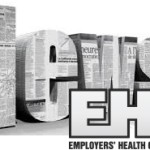 Leading the News
Conservatives Press GOP Leadership On ACA Risk Corridor Program.
The Washington Times  (11/25, Howell) reports that over two dozen conservative groups "asked GOP leaders Tuesday to make certain that a looming spending deal reins in" the ACA's risk corridor program, which was designed to cover losses for "poor-performing plans" on the exchanges. The letter to House Speaker Paul Ryan (R-WI) and Senate Majority Leader Mitch McConnell (R-KY) called the program one of the health law's "most insidious provisions, as it attempts to hide the true costs of Obamacare from insurance companies and beneficiaries, and instead spread it out among hardworking taxpayers." The article notes a spending deal in 2014 mandated that the program be budget-neutral and, as a result, it has paid insurers much less than anticipated. Tuesday's letter , distributed by the political arm of the Heritage Foundation, "asked GOP leaders to remain steadfast in weakening the program."
Meanwhile, Sen. Marco Rubio (R-FL) sent his own letter  to GOP leadership yesterday, The Hill  (11/25, Ferris) reports. Describing the risk corridor program as a "taxpayer bailout," Rubio urged lawmakers to renew the 2014 budget measure that bars HHS from using outside funding to bolster the program. "So far, we've succeeded in stopping the Obama administration from bailing out healthcare companies under ObamaCare, and it's critical that Congress once again stand with taxpayers to stop any taxpayer bailout of health insurers from happening," he wrote.
The Washington Examiner  (11/25) reports Rubio's letter comes "ahead of a Dec. 11 deadline for lawmakers to pass a spending bill."
Congressional Quarterly  (11/25, Subscription Publication) and the Daily Caller  (11/24, Brufke) also report the story.
Legislation and Policy
GOP Leaders Hope To Secure Votes For Reconciliation Bill Targeting ACA.
The AP  (11/25, Fram) reports that Senate GOP leaders are hopeful they can advance a reconciliation bill repealing parts of the ACA and defunding Planned Parenthood after Thanksgiving, but Majority Leader Mitch McConnell (R-KY) and others "face a delicate task securing 51 votes." A handful of Republicans senators "reluctant to bar Planned Parenthood's funds might vote 'no,'" while conservative Republicans have said they won't support the bill unless it fully repeals the health law. The AP adds that "Senate leaders haven't finished crafting their legislation and will tailor it to attract votes."
Modern Healthcare  (11/25, Subscription Publication) also reports on the story.
Burwell Touts Tools To Help ACA Customers Estimate Costs.
Bloomberg News  (11/24, Tracer) reports that as the Obama Administration seeks to "reduce turbulence" in the ACA exchanges, HHS Secretary Sylvia Burwell "is pushing to get more information to consumers about what they'll actually pay for health care, which can include out-of-pocket costs as well as premiums." For the first time, HealthCare.gov will show customers the cost of premiums and also estimate what their actual expenses will be. That will "help people pick appropriate coverage, Burwell said, and could keep them from dropping policies midyear, a problem known as churn that's plagued insurers like UnitedHealth and Aetna Inc." Burwell told Bloomberg, "We think total cost is important, and we've been driving the consumer to understand that."
Poll: 45% Of Americans Have Unfavorable Opinion Of ACA.
The Huffington Post  (11/25, Velencia) reports that views on the ACA "have taken a negative shift, according to a November Kaiser Family Foundation poll  released Tuesday." Forty-five percent of Americans say they have an unfavorable opinion of the law, while 38 percent have a favorable opinion. In August, a Kaiser poll showed 44 percent of Americans viewed the ACA positively and 41 percent negatively.
The Washington Examiner  (11/25) reports the new poll found about 32 percent of respondents want the ACA repealed and 11 percent want it scaled back. Forty-four percent "want the law's implementation to either continue (16 percent), or even expanded further (28 percent)."
Scott Gottlieb: Narrow Formularies Under ACA Hurting Consumers.
CNBC  (11/25) reports that Scott Gottlieb of the American Enterprise Institute yesterday "told CNBC's 'Squawk Box' there's not really a drug cost problem in the U.S., except for a small subset of specialty drugs that cost a lot but are providing a lot of benefit." Gottlieb said the problem stems from "underinsurance," stating, "People are now under-insured, especially for catastrophic drugs if they get a disease like cancer or something like that because of these new [narrow] formulary designs…popularized by the Affordable Care Act." He added, "If the drug is not on your [Obamacare] formulary list, you have no co-insurance. You're completely on your own."
Public Health and Private Healthcare Systems
Medicare Bonus Program For Primary Care Providers Set To Expire.
Kaiser Health News  (11/25, Andrews) reports that the program that has been paying primary care providers "a 10 percent bonus for caring for Medicare patients" is set to expire at the end of the year. The program "distributed $664 million in bonuses in 2012, the most recent year that figures are available, to roughly 170,000 primary care practitioners." Some say the expiration of the bonuses will "trickle down to the patients, who could have a harder time finding a doctor or have to wait longer for appointments." Others, however, say the program had "little impact," as many providers were unaware of the bonus.
Arizona Co-Op Fails To Find New Funding, Will Close Down Next Month.
The AP  (11/25) reports that executives with Arizona's health insurance co-op, Meritus Health Partners, "said Tuesday that they have failed to come up with additional financial backing and the insurer plans to shut down all operations Dec. 31." The insurer had sought to find new financial backing, "but CEO Tom Zumtobel said the effort was unsuccessful." About 59,000 members will now need to find a new insurer by Dec. 15 if they want coverage on Jan. 1.
The Phoenix Business Journal  (11/25, Subscription Publication) also reports the story in its "Health Care Inc." blog.
Uninsured
Sanders Seeks To Expand ACA Coverage To Undocumented Immigrants.
The Washington Examiner  (11/25) reports that Democratic presidential candidate Bernie Sanders yesterday unveiled his "Families First" immigration plan, which would allow immigrants to purchase coverage under the Affordable Care Act and expedite the citizenship process for millions of undocumented immigrants currently in the US. The Vermont senator said in a statement, "We cannot forget about the aspiring Americans who continue to live in the shadows… We have an obligation to enact policies that unite families, not tear them apart."
Also in the News
Generic Drug Prices "Hardly Increased At All" In Third Quarter, Analysis Finds.
Bloomberg News  (11/25, Tozzi) reports that prices for generic drugs "hardly increased at all" in the third quarter, "according to an analysis by Bloomberg Intelligence." The analysis shows inflation for generic drugs falling from four percent in 2013 to zero, while "prices of more expensive brand-name drugs have been increasing at more than 10 percent a year in that period."
Drugmakers And Insurers Consider Cooperation On Drug Prices. Stat  (11/25, Scott) reports that "leaders of the pharmaceutical industry and the health insurance lobby are considering – warily – cooperating to shape any federal legislation that emerges from the public outrage at the high cost of medications." Marilyn Tavenner, head of America's Health Insurance Plans, and Stephen Ubl, head of PhRMA, recently met to "figure out a unified response to high drug prices" in what "could turn out to be a tentative step toward an alliance."
ACA Driving Increase In Early-Stage Cervical Cancer Diagnoses In Young Women, Study Suggests.
The New York Times  (11/25, Tavernise, Subscription Publication) reports that there has been a significant increase in the number of women under age 26 who have received a diagnosis of early-stage cervical cancer, a pattern cancer researchers "say is a likely effect of the Affordable Care Act." The Times notes an ACA provision allowing dependents to stay on their parents' health insurance until age 26 took effect in 2010. Researchers from the American Cancer Society found that 79 percent of women ages 21 to 25 had an early-stage diagnosis in 2011-2012, up from 71 percent in 2007-2009.
HealthDay  (11/25) reports that no significant shift "in cervical cancer diagnosis was seen among 26- to 34-year-olds, whose insurance coverage was unaffected by the rule." Researcher Xuesong Han stated, "This suggests the dependent coverage expansion has helped young women access preventive services." The study was published  Nov. 24 in the Journal of the American Medical Association.
USA Today  (11/25, Szabo) reports that the percentage of women ages 21 to 25 "who were eligible for less aggressive treatments – which usually allow them to have children in the future – also increased, rising from 26% of cervical cancer patients before the coverage change to 39% after, according to the study."