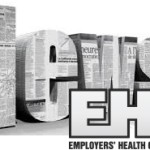 Leading the News
ACA's Third Open Enrollment Period Opens "Smoothly" And "On Time."
The Affordable Care Act's third open enrollment period kicked off Sunday morning, generating significant print and online media coverage. No outlets have reported any problems with HealthCare.gov or the state exchange websites, and several sources highlight the improvements to the Federal marketplace site. Meanwhile, HHS Secretary Burwell and other officials continue to acknowledge that this sign-up period brings new challenges as the Administration seeks to enroll the remaining uninsured.
The Washington Post  (11/2, Goldstein) reports that enrollment through HealthCare.gov and state-based insurance marketplaces "opened smoothly and on time Sunday" at about 7 a.m. Eastern time. HHS Secretary Sylvia Mathews Burwell announced the start of open enrollment in the lobby of the Martin Luther King Jr. Library in Washington. According to the Post, "the first day was relatively quiet." During the first six hours, "about 40,000 applications were submitted through HealthCare.gov., according to federal officials."
The Wall Street Journal  (11/2, Armour, Subscription Publication) reports that the open enrollment period kicked off with light consumer activity and no signs of major technology problems. The Obama Administration was expecting low enrollment activity on Sunday because of the weekend launch but is preparing for a faster pace of sign-ups in the coming weeks.
The Washington Times  (11/2, Howell) reports that officials at the Centers for Medicare and Medicaid Services "said...state-run exchanges in the rest of the country 'are already open for business as well or will be very soon.'"
In an interview on MSNBC's Politics Nation (11/1), Burwell said the third open enrollment period is "going to be a challenge," adding that the 10.5 million remaining uninsured who are eligible for subsidized coverage "are a little harder to reach." Burwell stated, "They're younger...they are populations that are in underserved communities, they are disproportionately people of color."
Likewise, the AP  (11/2, Johnson, Alonso-Zaldivar) says that while HealthCare.gov is "faster and easier to use" this year, many of the "more than 10 million eligible uninsured Americans are skeptics." The AP adds that a "weak sign-up season could embolden opponents" of the ACA.
Meanwhile, the CBS Evening News (11/1, story 2, 2:15, Duncan) reported that premiums for ACA plans "are going up an average of 7.5 percent" nationwide, "but they could be much higher depending on where you live." Premiums are up 31.5 percent Alaska "and up nearly 36 percent in Oklahoma," for example. Fox News' America's News HQ (11/1, 4:08 p.m. EST) also reported on premium increases.
A front-page story in the Wall Street Journal  (11/2, A1, Mathews, Subscription Publication) attributes such premium hikes to the losses many insurers have seen in the exchange business. Indeed, the consulting firm McKinsey & Co. found that insurers lost $2.5 billion, or an average of $163 per consumer enrolled, in the individual market in 2014.
Austin Frakt writes on the New York Times  (11/2, Frakt, Subscription Publication) "The Upshot" that if "last year is any guide, once again few consumers will actively shop for a more beneficial plan." He cites several studies that suggest many consumers don't understand "basic health insurance concepts" and struggle to select the best plan.
Also reporting on the start of open enrollment are Forbes  (11/1), the Huffington Post  (11/2), Modern Healthcare  (10/31, Subscription Publication), the Allentown (PA) Morning Call  (10/30), the Tennessean  (11/2, Fletcher), the Arizona Daily Sun  (11/2), the Atlanta Journal-Constitution  (11/2), the Fort Smith (AR) Times Record  (11/2), the Baltimore Sun  (10/28), US News & World Report  (10/30), the Business Journals  (11/2), the Chattanooga (TN) Times Free Press  (11/1, Johnson), the Harrisburg (PA) Patriot-News  (11/2), the Newark (NJ) Star-Ledger  (11/2), the Times of Northwest Indiana  (11/2), the Times of San Diego  (10/31), the Washington Examiner  (11/2), a second Washington Examiner  (11/2), the Tennessean  (11/1), and the Knoxville (TN) News Sentinel  (11/1).
Legislation and Policy
Covered California Starts Bus Tour To Promote Enrollment.
The Los Angeles Times  (11/2, Jamison) reports in continuing coverage on Covered California's bus tour, which started in Los Angeles on Sunday as officials seek to "publicize the Affordable Care Act's potential benefits among Southern Californians, many of them Latino, who officials say have failed to take advantage of the law." Covered California Executive Director Peter Lee said before boarding the bus, "Success for the Affordable Care Act is about success with the Latino community." The Times adds that state officials are "focused this fall on the estimated 750,000 people who are eligible for Covered California subsidies but have not signed up for coverage." Also reporting on Covered California's outreach efforts are the San Diego Union-Tribune  (10/31), the San Francisco Business Times  (11/2), and Kaiser Health News  (11/1).
HHS Officials Urge ACA Customers To Shop Around During Sign-Up Period.
Ahead of the start of open enrollment, HHS officials on Friday released new data on ACA plans and urged renewing customers to shop around for the best price. A number of outlets reported on the announcement and on open enrollment in general over the weekend.
The New York Times  (10/31, Pear, Goodnough, Subscription Publication) reported that Federal officials on Friday urged people to pick new plans to avoid significant premium increases. "Shopping can save you money," said Richard G. Frank, assistant secretary for planning and evaluation at HHS. Frank said nearly nine out of 10 ACA customers will be able to choose from three or more carriers in 2016.
The Washington Post  (10/31, Goldstein) reported that HHS also released an analysis Friday that shows more than four in five existing customers will be able to find insurance in 2016 with monthly premiums averaging $51 less than what they pay now for similar coverage. "Consumers will continue to have affordable choices in 2016," Frank said.
CNBC  (10/31, Mangan) reported that HHS released "full data files of all Obamacare plan prices for 2016." Until Friday, the Administration "had talked only about the prices of so-called benchmark plans." The AP  (10/31, Johnson) reported that data released Friday by HHS "show a choice of 50 plans per county overall, compared to 58 per county last year, and an average decline of two plans per insurer."
Politico  (10/31, Demko) reported that rates released Friday "and analyzed by consulting firm Avalere Health found that the lowest cost 'silver' plan — the most popular option in the law's insurance marketplaces — will rise 13 percent, about four times the increase for plans this past year."
Meanwhile, The Hill  (11/1, Sullivan, Ferris) reported that the Administration's goal of having 10 million people enrolled in ACA coverage by the end of 2016 "is widely viewed as a low target." Richard Frank "said the target does not mean enrollment growth has 'plateaued,' but did say there would be 'a much longer path' to signing up the rest of the uninsured."
The Wall Street Journal  (11/1, Armour, Subscription Publication) reported HHS Secretary Burwell told reporters on Thursday, "We're in a place where we know it's going to be harder, but we need to work smarter."
Also reporting on open enrollment over the weekend were the Christian Science Monitor  (11/1, Crowell), the NPR  (10/30, Kodjak) "Shots" blog, CNN  (10/30, Carey, Khn), the Houston Chronicle  (11/2), the South Florida Sun Sentinel  (10/30), Bloomberg News  (10/31, Tracer), NPR  (10/30, Feidt), the Charlotte (NC) Observer  (11/1, Garloch), the Cleveland Plain Dealer  (10/31, Ross), the Columbus (OH) Dispatch  (11/1), the Miami Herald  (10/31, Chang), MLive (MI)  (10/31, Lawler), the San Antonio Express-News  (10/31, O'Hare), the Tampa Bay (FL) Times  (10/31, McGrory), Kaiser Health News  (11/1), and the AP  (10/31, Chase).
Some Consumers On HealthCare.gov To See Rate Increases.
The New York Times  (10/31, Pear, Goodnough, Subscription Publication) reported consumers of health insurance that are "logging into HealthCare.gov on Sunday for the first day of the Affordable Care Act's third open enrollment season may be in for sticker shock, unless they are willing to shop around."
Politico  (10/31, Demko) reported that some premiums "of the most popular insurance plans in the Obamacare exchanges will have double-digit rate hikes in 2016, at a time when both advocates and critics of the law have been voicing concern about health care affordability for American families."
Arizona Co-Op Removed From Federal Exchange.
The AP  (11/1) reported that a health insurance co-op in Arizona was "removed from the federal marketplace, just days before" open enrollment began on Sunday. Arizona Department of Insurance Director Andy Tobin "filed an order for supervision Friday for Meritus Health Partners and Meritus Mutual Health Partners, against the co-op's consent." The closure leaves roughly 59,000 Arizonans scrambling to find new coverage.
The Arizona Republic  (10/31) reported that Meritus CEO Tom Zumtobel "said the co-op took steps to strengthen its finances and thought it met the state law's requirements for insurers to remain viable, but it was unable to convince Arizona Department of Insurance's director that the co-op was on solid financial footing." The Washington Examiner  (11/2) also reported the story.
Meanwhile, PBS NewsHour  (10/31) interviewed Mary Agnes Carey of Kaiser Health News on why so many co-ops have collapsed. She explained that health "insurers, including many of these co-ops, expected a much more generous payment from the administration than they're receiving. And that has hurt their bottom line."
Lobbyists Propose Compromise On "Cadillac Tax" Repeal.
The Hill  (11/1, Ferris) reports that in a meeting with lawmakers last week, employee benefits lobbyists expressed a willingness to compromise on the ACA's so-called "Cadillac Tax." Rather than full elimination of the tax, the lobbyists "pitched exempting the contributions that are made to employers' health savings accounts, which could otherwise be subject to the 40 percent excise tax."
Google Searches Show Americans Interested About How To Sign Up For ACA.
Using information from Google, Vox  (11/2) examines the "top 10 Obamacare-related search questions for the past five years." According to the article, Google searches for the ACA in 2010 were dominated "by questions about what exactly was" the health law. In 2011 and 2012, "Americans started asking when Obamacare started." The first open enrollment period was in 2013, and that's when Americans first started "searching heavily for how to sin up." Vox says "those type of searches have dominated ever since."
Despite Co-Op Closure, Utah Officials Say Exchange Remains Strong.
The Deseret (UT) News  (11/1) reported that while the closure of Utah's health co-op, Arches Mutual Insurance Co., "cast doubt on a key component of the Affordable Care Act," those involved in the marketplace in Utah "insist it remains a robust program with more than 130,000 Utahns receiving coverage." Health officials "are hoping others will enter the market to make up for the loss in rural communities."
Supreme Court Considers Taking Up Challenges To Contraception Mandate.
CNN  (10/31, De Vogue) reported in continuing coverage that the Supreme Court met "behind closed doors" on Friday to discuss whether to take up the Little Sisters of the Poor's challenge to the ACA's contraception mandate. While the government "says it has offered non-profits like the Little Sisters an 'accommodation' meant to respect their religious objections, the sisters say it's not good enough."
Budget Deal Would Repeal ACA's Auto-Enrollment Mandate.
The Charlotte (NC) Observer  (11/1) reported that an effort two years ago by Reps. Richard Hudson (R-NC) and Robert Pittenger (R-NC) to repeal the ACA's automatic enrollment mandate for employers "has made its way into the sweeping budget deal struck between Republican congressional leaders and the White House." The two lawmakers introduced their "one-sentence legislation in 2013," but the bill went nowhere. Now, language repealing the mandate appears in the budget deal.
Mental Health Advocates Call For Close Scrutiny Of Insurer Mergers.
The Washington Post  (10/31, Johnson) reported in its "Wonkblog" that mental health advocates "are asking regulators to carefully scrutinize" the proposed Aetna-Humana and Anthem-Cigna mergers, arguing the deals could worsen access to mental healthcare as the insurers expand and face less competition. The article notes the American Psychiatric Association "sent a letter to antitrust officials this fall, outlining the ways existing problems in access to mental health care might get worse with fewer, larger insurers." One problem cited by mental health advocates is "the phenomenon of 'phantom networks,' in which a list of doctors that provide services include many who are not taking new patients, are not reachable, or were listed by insurers as accepting a plan when they did not."
Former Obama Adviser Sought To Tie ACA Reform Ideas To Clinton, Emails Show.
The Washington Post  (10/31) reported that Neera Tanden, a former Obama Administration senior adviser on healthcare reform, "was working to push the impression that many of the health-care ideas proposed by the administration were in fact part of Clinton's 2008 campaign platform, according to e-mail correspondence released Friday between her and the former secretary of state." Tanden wrote in a May 2010 email, "I'm meeting with Robert Pear on Friday to pitch him on how so many of your ideas are in the health care bill and it is closest to your proposal." It's unclear whether Tanden actually met with Pear, a reporter at the New York Times.
Public Health and Private Healthcare Systems
CMS Issues Final Rule For Advance Care Planning Payments.
The New York Times  (10/31, Pear, Subscription Publication) reported that the Centers for Medicare and Medicaid Services "issued a final rule on Friday that authorizes Medicare to pay doctors for consultations with patients on how they would like to be cared for as they are dying." CMS Chief Medical Officer Dr. Patrick Conway said the final rule was similar to the advance care planning proposal released in July. "We received overwhelmingly positive comments about the importance of these conversations between physicians and patients," Dr. Conway said. The Times adds that the final rule, "which takes effect in January, is consistent with recommendations from the American Medical Association."
Noting that some private insurers already reimburse for advance care planning, the AP  (10/31, Neergaard) says the new CMS rule "could make the talks more common among about 55 million Medicare beneficiaries." The counseling is "entirely voluntary, and could take place during seniors' annual wellness visit or during regular office visits."
Also covering the story were the Wall Street Journal  (10/31, Armour, Subscription Publication), The Hill  (11/2, Sullivan), and Modern Healthcare  (10/30, Subscription Publication).
WSJournal: CMS Scaling Back Work Of Recovery Audit Contractors.
The Wall Street Journal  (10/31, Weaver, Subscription Publication) reported that the Centers for Medicare and Medicaid Services is reducing the work of recovery audit contractors, which are hired to review hospital claims and recoup improper payments, according to a letter reviewed by the Journal. Starting in January, the auditors will be allowed to review only 0.5 percent of the claims that CMS pays to each hospital or provider every 45 days, down from 2 percent of claims.
CMS Finalizes Hospital Outpatient Payment Rule.
Congressional Quarterly  (10/31, Subscription Publication) reported that the CMS on Friday released its final hospital outpatient rule for 2016. The final rule includes "changes to a policy, known as the 'two-midnight rule,' which Medicare has used to try to determine which hospital admissions should qualify for more generous inpatient payments."
Modern Healthcare  (10/31, Subscription Publication) reported, "In the initial changes to the two-midnight rule, the CMS proposed a 0.2% reduction in hospital payments to balance an expected hike in more expensive inpatient stays."
Advocates Concerned About Potential Medicaid Privatization.
The Las Vegas Sun  (10/31, Valley) reported that members of Nevadans for the Common Good, a "nonpartisan group of faith-based organizations and nonprofits, worry that Medicaid recipients who are elderly, blind or disabled may be in danger of losing services if the state transitions the population to a Medicaid managed care program." Language permitting the state to implement Medicaid privatization was "tacked onto the final appropriations bill in the most recent legislative session." Advocates object to the "state's lack of transparency during the planning process," and fear "the move to Medicaid managed care would result in stricter eligibility requirements and reduced services."
Montana Officials "Cautiously Optimistic" About Federal Approval Of Medicaid Expansion.
The Billings (MT) Gazette  (11/1, Benoit) reported Gov. Steve Bullock's (D) communication director Tim Crowe said, "We continue to be cautiously optimistic we will receive approval on our plan to bring our tax dollars back from the federal government and extend health insurance coverage to more than 70,000 Montanans." Montana has "requested the federal government approve a pair of waivers to federal insurance requirements." The first requires "enrollees to pay a premium of two percent of their personal income and a copay with a premium capped at 5 percent" and the second would allow Blue Cross and Blue Shield of Montana to administer the program. Once the waivers are approved, Montana will begin accepting applications for coverage.