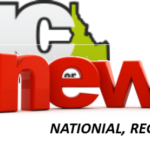 Leading the News
IRS Begins Enforcing ACA's Employer Mandate.
The New York Times  (11/16, Cowley, Subscription Publication) reports that as the GOP and the Trump Administration make efforts to repeal the ACA, the IRS has started, "for the first time, to enforce one of the law's most polarizing provisions: the employer mandate." The article says the IRS will soon send letters to thousands of businesses – "many of them small or midsize" – indicating that "they owe the government money because they failed to offer their workers qualifying health insurance." Under the ACA, companies with 50 or more workers must "offer their employees affordable insurance or pay stiff tax penalties." The first set of letters will be sent to businesses which failed to meet this requirement in 2015. The delay in the notification is due to the fact that the IRS was building its compliance systems.
Legislation and Policy
Congressional Tax Bills Have Healthcare Implications.
Bloomberg News  (11/16, Olorunnipa, Edney) reports that the "Republican tax plans are suddenly looking a lot more like health-care bills," as the House proposal would cancel a deduction for families that incur large medical expenses and the Senate plan includes repeal of the ACA's individual mandate. Bloomberg adds that advocacy groups such as the AARP and the American Cancer Society have spotlighted the medical-expense deduction, and Rep. Walter Jones (R-NC) said that he intends to vote against the bill because of it, saying, "There are a lot of seniors in my district and this is life and death for them." In the Senate, Sen. Sherrod Brown (D-OH) is quoted, "You don't fix the health insurance system by throwing it into a tax bill and causing premiums to go up 10 percent," referring to the CBO's estimate on increases caused by the repeal of the individual mandate.
Public Health and Private Healthcare Systems
Virginia County Has Highest ACA Premiums In The US, Analysis Indicates.
The Washington Post  (11/16, Itkowitz) reports, "Monthly health-care insurance premiums increased all over America this year, but nowhere as dramatically as in Charlottesville," Virginia, according to a new analysis conducted by the Kaiser Family Foundation. Data indicate many residents of the area who began shopping for ACA plans on November 1 found that their premiums would be three times as high for 2018 as they were for 2017. The article says people who are self-employed are the hardest hit because they earn too much to qualify for federal subsidies, and therefore must pay full premiums.
The New York Times  (11/16, Pear, Subscription Publication) reports that with the ACA enrollment season underway, "consumers are desperately weighing their options, dismayed at the choices they have...and convinced that political forces in Washington are toying with their health and well-being." In Charlottesville, consumers found that "only five plans were available, and for a family of four with parents in their mid-30s, the cheapest plan went typically for more than $2,400 a month, nearly $30,000 a year." One said, "I believe in the Affordable Care Act; it worked for me under the Obama Administration. But it's not working as it was supposed to. It's being sabotaged, and I feel like a pawn."
CMS Proposes Medicare Rules On Opioids, Drug Costs.
Reuters  (11/16, Beasley) reports that the Centers for Medicare and Medicaid Services proposed changes to Medicare drug plans which included limits on opioid prescriptions. Reuters says, "To help combat overprescription and abuse of addictive painkillers, the U.S. Centers for Medicare and Medicaid Services (CMS) said it was considering allowing drug coverage plans to require certain beneficiaries to obtain prescriptions for opioids only from selected prescribers or pharmacies." CMS also sought more information on how to apply "discounts drug companies negotiate with health plans to the price beneficiaries pay at the pharmacy counter." The proposed changes also include measures to encourage use of "biosimilar" drugs.
Connecticut Lawmakers Plan Hearing On Anthem Blue Cross/Hartford HealthCare Contract Dispute.
The Hartford (CT) Courant  (11/16, Blair) reports the Connecticut General Assembly's insurance committee scheduled a hearing for November 28 on the ongoing contract dispute between Anthem Blue Cross Blue Shield and Hartford HealthCare. The Courant said, "Tens of thousands of Connecticut residents who have Anthem insurance have been facing higher, out-of-network rates at Hartford HealthCare facilities since their previous contracted ended on Sept. 30." Gov. Dannel Malloy urged Hartford HealthCare to accept the insurer's offer this week to take the dispute to mediation before a neutral mediator.
Number Of New Customers Enrolling In Covered California Plans Rose By 23%, Data Indicate.
The San Francisco Chronicle  (11/16, Ho) reports that the number of new customers who signed up for ACA plans through California's exchange, called Covered California, rose by 23 percent during the first two weeks of the open enrollment period, according to officials. Data show some "48,000 new customers signed up for subsidized health plans between Nov. 1 and Nov. 14 – up from 39,000 during the same period in 2016." The figures for those who renewed their coverage are not yet available.
The Sacramento (CA) Bee  (11/16, Anderson) reports that Peter V. Lee, executive director of the exchange, said, "Covered California is off to another positive start as consumers take advantage of the lower prices being offered this year to buy quality health care coverage. ... While we are encouraged by these early results, we will continue to work hard to get the word out so consumers know they have until Jan. 31 to sign up for coverage."
Washington State's ACA Exchange Sued For Allegedly Discriminating Against Pregnant, Epileptic Employee.
The Tacoma (WA) News Tribune  (11/16, Krell) reports that Mayloni King, of Tacoma, who was "fired by the Washington Health Benefit Exchange, has sued the organization, alleging she was discriminated against for being pregnant and epileptic." King argues in the suit that "she had been a productive employee, and that managers treated her in a manner that violated state and federal law, including the Americans with Disabilities Act."
Nevada's ACA Exchange Again Mulling Plans To Run Its Own Enrollment Site.
The Las Vegas Sun  (11/16, Gonzalez) reports that Nevada's ACA exchange is again considering the option to "run its own enrollment site, a move off the healthcare.gov platform that could save the state millions of dollars." The article adds that the Silver State Health Exchange intends "to issue a request for information in December, and will likely issue a request for proposal in March, said Heather Korbulic, the agency's executive director." She explained that "the healthcare.gov platform limits the exchange's access to information and how much time customers can spend shopping for plans."
The AP  (11/16) also covers the story.
Enrollment On Colorado's Health Insurance Exchange Up 33 Percent So Far This Year.
The Colorado Springs (CO) Gazette  (11/16, Rodgers) reports Connect for Health Colorado announced Thursday that enrollment on the state's healthcare exchange are up 33 percent over last year, totaling 22,650 customers from November 1 through 15. Spokesman Luke Clarke observes, "It's very good – it's very encouraging. ... But I hope to keep up this pace all the way through."
Illinois' IlliniCare Cuts Medicaid Reimbursement Rates To Medical Suppliers.
Modern Healthcare  (11/16, Schorsch, Subscription Publication) reports that IlliniCare, a private insurer that is part of Illinois Gov. Bruce Rauner's (R) Medicaid "managed-care overhaul," announced that it is cutting reimbursement rates to durable medical suppliers by 50 percent. The cuts impact suppliers of equipment such as wheelchairs, oxygen tanks, and ventilators for low-income Illinoisans on Medicaid. Modern Healthcare adds that the cut "comes as the Medicaid managed care program goes through a massive transition" when the governor's overhaul is set to take effect on January 1.