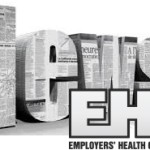 Leading the News
Top Democrats Considering Changes To ACA's "Cadillac Tax."
Reuters  (11/11, Cornwell) reports that Sen. Dick Durbin (D-IL) said Tuesday that Democratic lawmakers are considering proposing changes to the ACA's "Cadillac tax" on high-cost health plans. "I'm not proposing eliminating it at this point, I'm open to suggestions for changing it," he told reporters. According to Reuters, Senate Minority Leader Harry Reid (D-NV) has also said he supports changing the levy. The White House on Monday defended the tax, but press secretary Josh Earnest did not rule out changes that "will strengthen the law."
The Hill  (11/11, Sullivan, Ferris) reports that while there is bipartisan support for changing or repealing the Cadillac tax, the "sticking point could be making up the revenue that would be lost from repealing the Cadillac tax, which amounts to about $87 billion over 10 years." Durbin said "nobody has a clue" how to make up that $87 billion.
The Hill  (11/11, Ferris) reports in a separate article that Reid and Rep. Nancy Pelosi's (D-CA) "behind-the-scenes lobbying against the tax, which was first reported by The Hill on Friday, is reviving the five-year-old debate over the tax that pits nearly all congressional Democrats against Obama and his top economic advisers." The article adds that labor unions "have made repealing the Cadillac tax one of their top priorities."
Legislation and Policy
GOP Reconciliation Bill Can Proceed, With Some Changes.
Politico  (11/11, Kim) reports that the Senate parliamentarian ruled Tuesday that some provisions of a GOP reconciliation bill to repeal the ACA and defund Planned Parenthood did not comply with the so-called Byrd rule, which governs when the budget tool can be used. The ruling "from the parliamentarian found that two mandates that would be repealed in the GOP bill – the individual mandate and the employer mandate – did not survive the so-called Byrd rule, according to a senior Democratic aide." However, aides to Senate Majority Leader Mitch McConnell (R-KY) said lawmakers will include a substitute amendment that will bring the bill in compliance with Senate rules while keeping the repeal provisions intact. GOP aides "also noted the parliamentarian ruled that the bill was 'privileged,' meaning it can avoid a filibuster."
The Hill  (11/10, Bolton) reports the parliamentarian did rule that a provision defunding Planned Parenthood can be part of the reconciliation package. According to the article, the ruling Tuesday settled questions over whether the House-passed bill was eligible for the reconciliation process. The Senate "can begin debating the measure once GOP leaders round up enough votes to bring it to the floor."
The Hill  (11/10, Bolton) also reports on the story in a second article.
Fewer PPOs Offered On ACA Exchanges For 2016.
Forbes  (11/11) contributor Bruce Japsen writes that when consumers "enroll for 2016 health coverage via exchanges under the Affordable Care Act, they are less likely to find a preferred provider organization (PPO) plan, which could limit their doctor and hospital choices." About two-thirds of carriers that offered PPO plans in the exchanges last year "'reduced the number of PPO plans they offered or stopped offering PPO plans altogether for 2016,' according to a new analysis  out this month from the Robert Wood Johnson Foundation's Kathy Hempstead."
Modern Healthcare  (11/10, Subscription Publication) also reports on the Robert Wood Johnson Foundation report.
Companies Offer New Tools To Help Workers Pick Health Plans.
The Wall Street Journal  (11/11, Silverman, Subscription Publication) reports that some employers this year are offering new tools that use algorithms to recommend the most appropriate health plan for an employee. Companies hope the tools – which ask questions about workers' income, drug coverage, and anticipated medical procedures – will ease the shopping process for employees and reduce the number of queries to benefits staff.
Jeb Bush Touts ACA Replacement Plan.
In a Washington Post  (11/11) op-ed, Jeb Bush argues that the ACA's "'three-legged stool' — the subsidies, guaranteed-issue rules and individual mandate — is already collapsing under its own weight." Bush says that while Hillary Clinton and Bernie Sanders would seek to expand the law if they are elected, he has "proposed the most substantive conservative plan to repeal and replace Obamacare presented to date." Bush makes a case for his plan, saying it "addresses the root causes of high health-care costs, offers patients more options and strengthens the safety net for the most vulnerable Americans."
Obama Will Urge Congress To Improve Veterans' Access To Care.
The New York Times  (11/11, A21, Davis, Subscription Publication) reports that as part of the Obama Administration's "push to spotlight its efforts to improve the way the government treats veterans after a scandal at the Department of Veterans Affairs," it will call on Congress "to enact measures to help military veterans gain easier access to health care, disability and educational benefits." The President "will urge Congress to improve a program that allows veterans to receive private medical care, speed the appeal process for disability claims and pass legislation aiming to improve the quality of schools that serve veterans." The proposals "also come as the administration is promoting the first fruits of its efforts to reduce homelessness among veterans."
Kennedy Says Administration Must "Pay More Than Lip Service To Veterans." The Hill  (11/11, Hensch) reports in its "Blog Briefing Room" that former Rep. Patrick Kennedy (R-DI) said Saturday that the Obama Administration "ought to pay more than lip service to veterans." Appearing on MSNBC's "Weekends with Alex Witt," Kennedy "argued that Obama must force Health and Human Services Secretary Sylvia Burwell into improving addiction and mental healthcare services for both military personnel and civilians." He stated, "Right now, Secretary Burwell is reneging on her job," adding, "We lose over 40,000 Americans to suicide and 40,000 to drug overdoses each year with millions more who are suffering."
Burwell Highlights Importance Of Health Coverage For Veterans. Writing for the Huffington Post  (11/11) "The Blog" on Veterans Day, HHS Secretary Sylvia Mathews Burwell highlights the importance of "ensuring access to quality, affordable health coverage" for those "who have served our country" in the military. Burwell notes veterans who retire from the military "are covered through TRICARE and all eligible veterans can choose to enroll in the VA health care program." Those who don't have coverage through a veterans' health program can also "visit HealthCare.gov" to enroll in private coverage. She adds, "For many veterans, their families and their communities, the health coverage available through the Marketplace is one way that our nation keeps our promise to them."
Public Health and Private Healthcare Systems
Montana Signs Up 5,500 During First Week Of Medicaid Expansion.
The AP  (11/11) reports that Montana health officials "say about 5,500 people have signed up for Medicaid in the first week of expanded eligibility."
The Great Falls (MT) Tribune  (11/11) reports that Montana governor Steve Bullock (D) said in a statement, "High enrollment in the HELP Plan in its first week shows just how critical the need for quality, affordable health care is for Montanans. With each Montanan who signs up, we're not only extending health coverage, we're also supporting our rural hospitals, bringing our tax dollars home, and reducing the cost shifting that drives up costs for those of us with private insurance."
The Flathead (MT) Beacon  (11/11, Priddy) also covers the story.
Medicare Part B Premiums For Outpatient Care Will Not Increase For Current Beneficiaries.
The AP  (11/11, Alonso-Zaldivar) reports that "most Medicare beneficiaries will keep paying the same monthly premium for outpatient care next year, the Obama administration said Tuesday." Current beneficiaries will continue to pay $104.90 a month, due to the fact that "there won't be a Social Security cost-of-living increase next year." However, the "nearly 3 million new beneficiaries will pay $121.80 a month," and "upper-income retirees [will] pay considerably more, ranging from $170.50 a month for individuals making more than $85,000 a year, to $389.80 for those making more than $214,000."
The Washington Examiner  (11/11, King) reports that the CMS "announced that the annual deductible for Part B will be $166 next year."
More Health Systems Offering Insurance Plans.
Kaiser Health News  (11/11) reports that a number of health systems are now offering "provider-led" insurance plans, including a growing number sold on the ACA exchanges. However, analysts say it's unclear how many health systems "will succeed long term as insurers." While health systems "can gain insurance know-how by partnering with or acquiring an insurer or third party administrator to handle claims, compliance and customer service, putting it all together can be challenging."
Uninsured
WalletHub Analysis Ranks States By Uninsured Rate.
Several sources reported on a new WalletHub.com analysis  that ranks states by their uninsured rates.
The South Florida Business Journal  (11/11, Subscription Publication) reports that Florida "had the third-highest uninsured rate among states after the implementation of the Affordable Care Act, according to the study." The state's uninsured rate was 16.57 percent in 2014. In 2010, Florida's uninsured rate was 21.26 percent.
The Atlanta Business Chronicle  (11/11, Subscription Publication) reports that Georgia had "the fourth-highest uninsured rate in the United States after Obamacare took effect," at 11.7 percent.
The Albuquerque (NM) Journal  (11/11) reports that New Mexico's "14.5 percent uninsured rate makes it the eighth-highest in the nation."
Pacific Business News (HI)  (11/11, Subscription Publication) reports WalletHub ranked Hawaii "No. 3 in the nation for the population most covered by health insurance." Hawaii's total uninsured rate before the ACA was enacted "was 7.9 percent, and has since fallen to 5.3 percent."