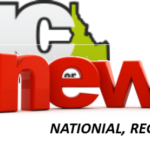 Leading the News
House Approves Five More Years Of Funding For Children's Health Insurance Program.
The AP  (11/3, Fram) reported that on Friday, the US House voted 242-174 to approve "five more years of financing for" the Children's Health Insurance Program, but "a partisan battle over paying for the extension" is expected to delay Senate approval of the bill. The House bill would cover the costs by cutting funds to the Prevention and Public Health Fund, established by the ACA, and by "raising Medicare premiums on upper-income recipients." The article said most Democrats opposed the measure, arguing that it "would reduce money for providing vaccines and opioid abuse efforts," while raising Medicare premiums for high earners might cause them to leave the program.
Bloomberg News  (11/3, Rausch) reported the higher Medicare premiums would apply to "beneficiaries making more than $500,000." Bloomberg added the bill also includes "$1 billion for the Medicaid programs in Puerto Rico and the U.S. Virgin Islands."
Legislation and Policy
Ryan, Brady Say Including ACA Mandate Repeal In Tax Reform Is Being Discussed.
The Washington Post  (11/5, O'Keefe) reports that on Sunday, House Speaker Paul Ryan (R-WI), appearing on "Fox News Sunday," said that repeal of the individual mandate under the ACA is "one of the things that's being discussed" regarding the tax reform proposal. He said, "We're listening to our members about what we can do to add to this bill to make it even better." Meanwhile, House Ways and Means Committee Chairman Kevin Brady (R-TX) had said on Friday that he is not inclined to add healthcare policy provisions to the tax bill, out of concern it would undermine support for it in the Senate.
The AP  (11/5, Freking) reports Speaker Ryan "said Republicans are discussing whether their tax plan should include a repeal" of the individual mandate, "a step pushed by President Donald Trump but seen by some GOP lawmakers as possibly imperiling" the bill.
The New York Times  (11/3, Tankersley, Kaplan, Vogel, Subscription Publication) also covers the story.
NYTimes: Trump Has Duty To Keep ACA Functioning.
The New York Times  (11/4, Subscription Publication) in an editorial says that while "President Trump's attempts at sabotage have clearly taken a toll on the ACA," most of those "of the people who rely on the exchanges will be able to buy affordable health plans, thanks to the protections built into the law." The Times argues that "Trump has a duty to do everything he can to make the health care law function," and points out that a poll found 78% in the US "would rather see his administration improve the law than try to sabotage and replace it." The Times warns, "The president defies this large majority at his own peril."
Public Health and Private Healthcare Systems
ACA Enrollment May Be Reduced By Lower Funding For Navigators, Advertising.
The AP  (11/5, Schulte) reports that the enrollment effort under the ACA in Nebraska "could hit more snags than usual" because "outreach groups that guide residents through the process will have far less time and money available to help." That's because "the Trump administration cut the groups' funding, slashed the law's advertising budget by 90 percent and shortened the open enrollment period by half." Chante Truscott, head of Community Action of Nebraska's navigator program, said, "My hope is that we can make sure every Nebraskan has the opportunity to get health coverage. My fear is that this situation has created a perfect storm that will make that very difficult." Truscott added, "Overall, rural Nebraskans are the ones who are going to be short-changed."
The Concord (NH) Monitor  (11/5, DeWitt) reports on cutbacks to organizations that provide insurance exchange navigators, saying that under the Trump Administration, there have been "sweeping cuts to outreach and assistance programs for the Affordable Care Act." Along with the "with the open enrollment window cut from 12 to six weeks" these organizations are "bracing for fewer sign-ups" in New Hampshire.
Anthem CEO To Step Down, Sources Say.
The Wall Street Journal  (11/3, Mathews, Subscription Publication) reported Anthem Inc. CEO Joseph Swedish will step down and be replaced by veteran managed-care executive Gail K. Boudreaux, sources said, citing a transition plan they stated would be announced as early as next week. Sources added Swedish will remain chairman during the transition period. The Journal added that when the transition period will start and how long it will be is not known. Bloomberg News  (11/3, Chen), Reuters  (11/3), CNBC  (11/3, LaVito), The Hill  (11/4, Delk), and Modern Healthcare  (11/3, Livingston, Subscription Publication) all carried reports based on that in the Journal.
Humana Sues Federal Government For Risk Corridor Payments.
Modern Healthcare  (11/3, Teichert, Subscription Publication) reported that on Thursday, Humana filed suit against the federal government seeking "hundreds of millions of dollars in risk-corridor payments for 2014 through 2016." It also is seeking "interest on the unpaid payments, litigation expenses and attorneys' fees."
California Health Insurance Companies Making Profits Through Medicaid Program.
Kaiser Health News  (11/6, Terhune, Gorman) reports that "some insurance companies are reaping spectacular profits off the taxpayer-funded," Medicaid program in California, "even when the state finds their patient care is subpar." The 2,100-word piece says that Centene Corp., "the largest Medicaid insurer nationwide, raked in $1.1 billion in profits from 2014 to 2016, according to state data obtained and analyzed by Kaiser Health News," and Anthem earned $549 million in profit "from California's Medicaid program in the same period." The article says, "Two of the most profitable insurers in California – Centene and Anthem – run some of the worst-performing Medicaid plans, according to medical quality scores and complaints in government records."
New Hampshire Submits Application For Medicaid Work Requirement.
Modern Healthcare  (11/3, Dickson, Subscription Publication) reported New Hampshire is requesting that the Trump Administration approve its Medicaid waiver application "to require adults who are unemployed to either work, train for a job, actively search for work or participate in other work-related activities for up to 30 hours per week." Gov. Chris Sununu wrote in the application posted Thursday, "The state seeks approval to empower individuals in our (Medicaid) program to improve their health by taking an active role in engaging in their communities. ... The attached amendment is designed to provide dignity to individuals." Seven other states are also seeking approval to "impose a work requirement on Medicaid beneficiaries."
North Carolina Seeks Input On Medicaid Reform From Providers And Insurers.
The Winston-Salem (NC) Journal  (11/6, Craver) reports that the North Carolina Department of Health and Human Services released two requests for information Friday related to its reform of the state's Medicaid program. The Journal explains that the "current Medicaid waiver request to federal health regulators proposes a hybrid public- and private-sector reform solution that eventually would combine physical and behavioral health into a whole-body care platform." The first request is for "addressing requirements for physical managed care organizations" and the second is for "financial aspects of managed care, including information on the proposed capitation rate setting methodology." Dr. Mandy Cohen, North Carolina's health secretary, said that the state aims to submit a revised Medicaid amendment to federal regulators in the spring.
Consumer Directed Healthcare News
Childhood Cancer Survivors May Be More Inclined To Stay In Jobs They Don't Like Due To Insurance Concerns, Study Suggests.
Reuters  (11/3, Rapaport) reported that research suggests "childhood cancer survivors may be inclined to stay in jobs they don't like due to insurance worries or concerns about medical bills." Investigators looked at data on "394 childhood cancer survivors and 128 of their siblings who never had cancer." The researchers found that "more of the survivors reported experiencing 'job lock,' or staying in the position to keep employer-sponsored health benefits." The findings  were published online in JAMA Oncology,