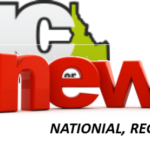 Leading the News
Confusion Abounds As ACA Open Enrollment Period Begins.
The New York Times  (10/31, Goodnough, Pear, Subscription Publication) reports that as the Affordable Care Act's fifth open enrollment period begins, "the law is reeling from continued attacks by Mr. Trump that have sown confusion and anxiety among the roughly 10 million Americans with coverage through its insurance marketplaces and millions more who remain uninsured." The article says President Trump recently decided to end ACA subsidy payments to insurers, which resulted in significant premium increases. He also cut the open enrollment period in half, and "sharply" reduced funding for ACA outreach efforts. The piece adds that throughout the US, ACA advocates "are doing what they can to combat misperceptions," but many consumers remain wary of signing up for next year because of concerns about more changes by Trump.
The Los Angeles Times  (10/31, Levey) reports that although ACA exchanges will be open for business starting on Wednesday, Trump's "persistent criticism of the law and Republican congressional efforts to repeal it have fed widespread confusion among consumers." Some experts say many consumers believe they will not be able to enroll in any plans, and as a result, they are convinced they will be uninsured next year.
USA Today  (10/31, O'Donnell) reports that despite the widespread confusion, some states, insurers, and former Obama-era officials "are heavily promoting" the enrollment period.
Legislation and Policy
Brady Opposes Attempt To Include Repeal Of ACA Individual Mandate In Tax Reform Bill.
The Hill  (10/31, Sullivan) reports House Ways and Means Chairman Kevin Brady (R-TX) "is rejecting a push by Sen. Tom Cotton (R-Ark.) to add a repeal of ObamaCare's individual mandate to tax reform." Brady said on Tuesday that he is worried such a "move could jeopardize tax reform, a concern held by many Republicans." He is quoted as saying, "What I don't want to do is to add things that could again kill tax reform like health care" did in the Senate.
The Washington Examiner  (10/31, King) reports that some GOP senators "aren't ruling out including a repeal of Obamacare's individual mandate in a tax reform bill even though leaders of the House effort have nixed the idea in their legislation."
House Republicans Remove Medicare Premium Hikes From CHIP Bill.
The Washington Examiner  (10/31, King) reports House Republicans agreed to remove a provision of their Children's Health Insurance Program reauthorization bill which would increase Medicare premiums for wealthier seniors who make $500,000 or more. The House is expected to vote on the bill this week, but Democrats "appear to still not be on board for the bill because of its cuts to" the ACA – including the additional cuts needed to pay for dropping the Medicare provision.
House Democrats Accuse Republicans Of Using CHIP To Gut ACA. The Hill  (10/31, Weixel) reports House Democrats are "accusing the GOP of using a must-pass bill to gut" the ACA, in reference to the Republicans' Children's Health Insurance Program legislation. House Republicans altered the proposed bill to eliminate "a provision opposed by Democrats that would have charged higher premiums to Medicare beneficiaries earning more than $500,000 a year," but replaced it with a larger cut from the ACA's public health fund. The bill would extend CHIP for another five years and is expected to pass this week on a party-line vote.
Maryland Governor Urges Bipartisan Reauthorization Of CHIP. The Washington Post  (10/31, Wiggins) reports Maryland Gov. Larry Hogan (R) has been working with the National Governors Association to persuade Congress to pass a bipartisan Children's Health Insurance Program reauthorization. Maryland will run out of funds for health coverage of 140,000 children in the state in March.
Arizona Governor Makes Plans To Continue KidsCare If Congress Fails To Renew CHIP. The AP  (10/31, Christie) reports Arizona Gov. Doug Ducey (R) hinted Tuesday that he may tap into the state's "rainy day fund" to "at least temporarily continue a state insurance program for low-income children if Congress does not quickly renew it." Ducey urged Arizona's congressional delegation to renew the Children's Health Insurance Program, called KidsCare in Arizona, which covers 23,000 children in the state.
The Arizona Daily Star  (10/31, Fischer) reports that Ducey's staff is also considering a plan to move the children enrolled in the program to the state's Medicaid program.
HHS Proposes Draft Rules That Would Endow States With More Authority Over ACA Provisions.
The Washington Post  (10/31, Goldstein) reports that HHS is "'proposing changes to rules for coverage sold through the Affordable Care Act's insurance marketplaces that, starting in 2019, would let states alter the benefits that health plans must provide and limit enrollment help for consumers." The article says these changes "reflect Republicans' broad desire to weaken federal powers under the 2010 health-care law and remove various props that have led millions of Americans to get ACA insurance." The piece adds that while "the draft rule would still require ACA plans to cover 10 categories of medical services," a "state could adopt benefits standards already in use by another state – or rewrite its own standards," which "could lead to fewer visits being covered for certain types of care or to shorter hospital stays, health policy experts said."
Democrats Say They Have Not Yet Had Discussions With White House About Bipartisan ACA Bill.
The Hill  (10/31, Sullivan) reports Democrats in Congress "say they have not had any negotiations with the White House about its demands for changes to a bipartisan ObamaCare fix, indicating a murky future for the legislation aimed a shoring up insurance markets." Last week, Sen. Lamar Alexander (R-TN) said "he wanted the White House to negotiate with Democrats on the administration's proposed changes," but Democrats urged GOP leaders to schedule a vote on the bill without additional changes. The article says Democrats are still "showing no interest in negotiating to win President Trump's support, despite GOP leaders offering no sign they will bring the bill up as it is."