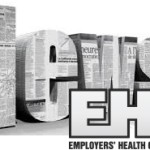 Leading the News
Lawmakers Divided On How To Pay For "Cadillac Tax" Repeal.
The Washington Times  (10/7, A1, Howell) reports in a front-page story that while there is bipartisan support for repealing the ACA's "Cadillac tax" on generous employer-sponsored health plans, there is "little consensus on how to fill the $90 billion budget hole that a repeal would leave." Sen. Bernie Sanders (I-VT) "says a surtax on the wealthiest Americans should do the trick," while Hillary Clinton claims her healthcare proposals would produce enough savings to cover the shortfall. House Ways and Means Chairman Paul Ryan (R-WI), meanwhile, "wants to go the other direction by trimming Obamacare and using the savings to pay for the repeal."
The Deseret (UT) News  (10/7) also reports on opposition to the Cadillac tax.
Legislation and Policy
ONC Releases Final Interoperability Roadmap.
Modern Healthcare  (10/7, Conn, Subscription Publication) reports that the Office of the National Coordinator for Health Information Technology on Tuesday released its final interoperability roadmap , updating "a draft released in January that called for providers to be able to send and receive electronic clinical information nationwide by the end of 2017." While the final plan includes recommendations from public comment and industry experts, the roadmap "should be familiar to many who have been involved" thus far, said National Coordinator Dr. Karen DeSalvo. The roadmap "outlines three broad components to achieving interoperability—an alignment of incentives, the necessary technical standards and implementation specifications, and the appropriate governance structures, DeSalvo said."
MedCity News  (10/7, Versel) also reports the story.
OCR Launches Site To Help HIT Developers Navigate HIPAA Rules.
Healthcare IT News  (10/7) reports that HHS' Office for Civil Rights has launched a new website that "invites app developers – whether small startups, established companies or healthcare providers building their own technologies – to ask questions about HIPAA health information privacy, security and breach notification rules and talk to OCR representatives about app design and development." According to the article, the site is part of HHS Secretary Sylvia Burwell's "pledge to address HIPAA concern and close the gap between industry stakeholders and the federal rules and regulations concerning information privacy and security."
FierceHealthIT  (10/7, Bowman) also reports the story.
Earnest: ACA, Medicaid Expansion Would Help Combat Gun Violence.
The Hill  (10/6, Hensch) reports in its "Blog Briefing Room" that White House press secretary Josh Earnest yesterday "said the GOP's 2016 presidential field could help fight gun violence by pushing for the expansion of Medicaid." Earnest said many of the Republican presidential candidates "talk about improving mental healthcare," adding, "One of the biggest providers of mental healthcare — especially in disadvantaged communities — is Medicaid. For those who say they want to work with the administration in limiting gun violence, we would welcome the support for the Affordable Care Act and expanding Medicaid."
Roll Call  (10/7) also reports the story.
Primary Care Physicians See Decrease In Patient Visits, Increase In Revenue.
CNBC  (10/7) reports in continuing coverage that despite "dire warnings of a big wave of new patients swamping doctors' offices and disrupting care after getting health insurance under the Affordable Care Act, there was actually a small net decrease in patient visits last year for primary care physicians, according to data collected from almost 20,000 doctors." Nonetheless, primary care physicians saw net revenue increase 3 percent in 2014. The findings "came in data  compiled by ACAView, an Obamacare-measuring project of Athenahealth and the Robert Wood Johnson Foundation."
New California Law Protects Health Insurance Brokers From Last-Minute Contract Changes.
The Sacramento (CA) Business Journal  (10/7, Subscription Publication) reports that California this week "becomes the first state to protect insurance brokers from last-minute changes in health plan contracts." On Monday, Gov. Jerry Brown (D) signed Assembly Bill 1163. The legislation "requires insurance companies to provide 45-day notice before making major changes to agent contracts."
Public Health and Private Healthcare Systems
Kasich Tells Medicaid Expansion Critics To Read The Bible.
The Huffington Post  (10/7) reports that Ohio Gov. John Kasich (R) "has a suggestion for those who criticize his decision to expand Medicaid under the Affordable Care Act: Read the Bible." During a Q&A session hosted by the Hispanic Chamber of Commerce yesterday, the 2016 presidential candidate pushed back against his critics, saying the Bible "talks about how we treat the poor." The article adds that Kasich's "casual suggestion to follow the tenets of the Bible didn't sit well with some prominent conservatives, who object to expanding Medicaid because of fiscal concerns."
Columnist: Medicaid Expansion Bad For Taxpayers And GOP Candidates Who Favor It.
Nick Novak writes in his Washington Times  (10/7, Novak) column that besides being "poor policy," support for Medicaid expansion may be a liability for GOP hopefuls Chris Christie and John Kasich. Novak argues that taxpayers "don't fare so well under the expansion of Medicaid – a program whose health outcomes are no better than for those without health insurance." He adds, "Luckily for taxpayers, other policymakers are willing to stand up for them and reject Obamacare and the Medicaid expansion."
More Seniors Switch From Advantage Plan Than From Traditional Medicare After Entering Nursing Home, Study Finds.
In continuing coverage, NPR  (10/7) reports in its "Shots" blog that researchers at Brown University "found that 17 percent of Medicare Advantage patients who entered nursing homes for long-term care chose to switch to traditional Medicare the following year," while only 3 percent of similar patients in traditional Medicare moved to an Advantage plan. The results  suggest "that the private Medicare Advantage health plans are managing to get rid of patients once their care becomes too costly, says economist Momotazur Rahman, the study's lead author."
Idaho Hospital Exec Asks Lawmakers To Expand Medicaid.
The Idaho State Journal  (10/7) reports that Dan Ordyna, CEO of the Portneuf Medical Center, asked Idaho lawmakers gathered at PMC as part of their tour of Southeast Idaho to develop a solution for the roughly 70,000 residents who fall into the coverage gap. Odryn stated, "Idaho tax dollars are going to other states with expansion programs." He also "told lawmakers that accepting Medicaid expansion funds also would eliminate the need for county indigent medical care funding and ultimately save money for Idaho's property tax payers."