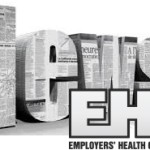 Leading the News
Kentucky Health Cooperative To Close As Co-Ops Struggle Nationwide.
In a nearly 1,500-word article, the Washington Post  (10/11, Goldstein) warned that the health insurance co-ops created under the Affordable Care Act are "on shaky financial ground in many of the 23 states where the plans began." In recent months, "nearly half" of the startups have been notified by the Centers for Medicare and Medicaid Services that their finances, enrollment, or business model have shortcomings that must be corrected. Several co-ops have folded already, and on Friday the Kentucky Health Cooperative "said that it, too, will close Dec. 31 because of poor finances." HealthCare.gov CEO Kevin Counihan stated, "On balance, the co-ops are working. Are they working uniformly? No."
Also reporting on the closure of the Kentucky Health Cooperative, the Louisville (KY) Courier-Journal  (10/10) said roughly "51,000 people with health coverage through the program will have to find other coverage for next year when open enrollment for health insurance opens Nov. 1, officials announced Friday." The Centers for Medicare and Medicaid Services said in a statement, "We are working with Kentucky officials to do everything possible to make sure consumers stay covered."
The Hill  (10/10, Sullivan) reported that the Kentucky insurer "explained that it could not stay financially afloat after learning of a low payment from an ObamaCare program called 'risk corridors.'"
The Washington Examiner  (10/12) also reported the story.
Legislation and Policy
Exchange Dropouts Pose Challenge For ACA Enrollment.
The New York Times  (10/12, A1, Goodnough, Subscription Publication) reports on its front page that as the ACA's third open enrollment period nears, the insurance exchanges "are facing another challenge: keeping the customers they already have." About "9.9 million people were enrolled in the federal and state marketplaces at the end of June, a drop of about 15 percent from the 11.7 million who the Obama administration said selected plans during the open enrollment period that ended in February." The Times notes that while there is "no comprehensive data on why people drop or lose their marketplace coverage," enrollment counselors, healthcare providers, and consumers cite "cost" and "confusion" about submitting required documentation as key factors. HHS spokesman Ben Wakana "said that when the federal marketplace needs additional information from customers, it notifies them about the steps they need to take 'as many as 14 times through phone calls, emails and letters.'"
House Panel Passes Bill To Gut ACA, Defund Planned Parenthood.
The AP  (10/10) reported that the House Budget Committee on Friday approved GOP legislation "that would scuttle President Barack Obama's health care law, block federal payments to Planned Parenthood – and likely lead to a presidential veto." The measure, passed by a party-line 21-11 vote, would repeal the ACA's individual and employer mandates and also scrap the law's medical device tax and "Cadillac tax" on high-cost health plans. The Congressional Budget Office "says the bill would save $79 billion over the next decade."
The Washington Times  (10/10, Howell) noted that Republicans are using "a budget tool known as reconciliation to send the legislation to the floor" and bypass a Democratic filibuster in the Senate. Budget Committee Chairman Tom Price (R-GA) stated, "Our goal here is to save this country from this disastrous law and start over."
According to The Hill  (10/10, Sullivan), Republican lawmakers "touted that the measure would cut off roughly $390 million in federal Medicaid funds for Planned Parenthood while it continues to be the subject of congressional investigations over its fetal tissue practices." The bill "would redirect $235 million to community health centers as an alternative."
The Daily Caller  (10/9, Brufke) and the Washington Examiner  (10/12) also covered the story.
Voters Say ACA Will Play Important Role In Determining Presidential Pick.
CNBC  (10/10, Mangan) reported that a "strong majority" of Americans say the ACA will play an important role in how they vote in the 2016 presidential election. A new survey from insuranceQuotes.com, a unit of Bankrate, found that 41 percent of Americans "said the ACA would be 'very important' in determining their vote," while 33 percent said it would be "somewhat important." Forty-five percent of respondents said the ACA should stay in place, while 44 percent "said they wanted to repeal it."
Shaheen, Scott Worked For Months On Bipartisan Bill To Change ACA.
National Journal  (10/10, Subscription Publication) examined the "behind-the-scenes effort" by Sens. Tim Scott (R-SC) and Jeanne Shaheen (D-NH) to pass the Protecting Affordable Coverage for Employees (PACE) Act, which blocks an ACA provision that "would have expanded the small-group insurance-market definition from 50 or fewer employees to 100 or fewer, subjecting a number of small- and medium-sized businesses to new rules within the small-group insurance market." According to National Journal, the senators worked "together closely for months" to pass the bill, which was signed into law by President Obama last week. Shaheen said she hopes the legislation can serve "as a model" for future bipartisan cooperation on changes to the health law.
Sanders Wants To "Move On" From ACA.
The Daily Caller  (10/12, Guest) reports that Sen. Bernie Sanders (I-VT) said Sunday on "Meet the Press" that he wants to "move on" from the ACA and "cover everybody." The Democratic presidential candidate told host Chuck Todd, "I want to build on the Obamacare. ... But I do believe that when 29 million people still have zero health insurance, and when many more are underinsured with large deductibles and copayments, and when we pay much more per capita, and when we pay the highest prices in the world for prescription drugs, you know what, Chuck? I think we can do a little better."
Value-Based Care, More Investment In Social Services May Improve Health Outcomes, Report Says.
Forbes  (10/12) contributor Bruce Japsen writes that the US, "which spends more on medical care than other wealthy countries and still has high chronic condition rates, needs to shift more to social services, according to a new report  from The Commonwealth Fund." The study suggests that the move toward value-based care could help improve health outcome if the industry invests more in social services. Japsen adds that it's "not uncommon for ACOs to hire case workers to help make sure patients are taking their medications, adhering to diets and making sure they are active and enrolled in wellness programs."
Administration Announces Stronger Privacy Protection On Health Insurance Website.
The AP  (10/10, Alonso-Zaldivar) reports the Administration on Friday announced "it has strengthened consumer privacy protections on the government's health insurance website" HealthCare.gov ahead of its next open enrollment period and, in response "to criticism from civil liberties advocates" will include a "Do Not Track" setting. The AP adds that while the Electronic Frontier Foundation "said the latest changes show a strong commitment to protecting privacy" the organization "said there's room for improvement."
The Hill  (10/10, McCabe) explained the Center for Medicare and Medicaid Services' decision to enforce the "Do Not Track" requests. According to the Hill, CMS "said that it would not track users who toggle a setting in their browser that sends the requests to the website."
California Governor Signs Bill To Require Insurers To Update Provider Directories.
The Los Angeles Daily News  (10/11) reported that a California bill requiring health insurers "to update their provider directories with accurate information has been signed by Gov. Jerry Brown and will take effect in July." The bill, introduced by state Sen. Ed Hernandez (D), "was proposed in response to numerous complaints by California residents who enrolled into health plans through Covered California beginning in October 2013 only to find inaccurate provider directories, no doctors in the networks chosen and other mistakes."
Public Health and Private Healthcare Systems
Medical Groups Criticize Provider Tax Included In Utah Medicaid Expansion Plan.
The Deseret (UT) News  (10/11) reported on UtahAccess+, the latest Medicaid expansion plan floated by Utah leaders. According to the article, the "pricey compromise" includes a provider tax that appears "to already be ruffling feathers throughout the medical industry." Additionally, state House Republicans don't "seem to be completely onboard" with the plan.
Meanwhile, the Salt Lake (UT) Tribune  (10/12) reports that as physicians, hospitals, and other providers work to scrap the "proposal to levy $50 million in taxes and fees on health care providers," legislative conflict-of-interest disclosures show "21 House members and 14 senators have varying levels of connections to the medical field, many belonging to the same groups now lobbying hard against the Medicaid-expansion proposal, branded as Utah Access Plus."
Colorado Initiative Would Scrap State Exchange, Create Single-Payer System.
The Denver Post  (10/12, Bunch) reports that Colorado voters could be asked to vote on a ballot initiative next year that would "unwind Connect for Health Colorado," the state's health insurance exchange. Instead of buying private coverage, Coloradans "would pay another 10 percent in premium taxes to cover their medical care" through a single-payer plan. Supporters of the single-payer proposal "have until Oct. 23 to collect the signatures of 98,492 registered voters to get Initiative 20 on the ballot."
Rep. Grijalva Urges CMS To Reject Arizona Governor's Medicaid Plan.
The Arizona Republic  (10/10) reported that Rep. Raul Grijalva (D-AZ) last week urged the Centers for Medicare and Medicaid Services to reject Arizona Gov. Doug Ducey's (R) "plan to tighten eligibility and impose cost-sharing requirements for able-bodied adults enrolled in Arizona's Medicaid program." In a letter sent Thursday, Grijalva "said...that Arizona's public input was 'woefully insufficient' for a sweeping reform plan that would impose work requirements, co-payments and a five-year eligibility limit on more than 300,000 able-bodied adults."