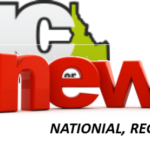 Leading the News
Insurers Defend Large Premium Hikes, Citing Continuing Uncertainty About ACA's Future.
The New York Times  (10/3, Abelson, Subscription Publication) reports that insurers are "aggressively increasing" 2018 prices for ACA plans, "with some raising premiums by more than 50 percent." The Times says that by approving the large increases, state regulators "appeared to be coaxing companies to hang in there, despite turmoil in the market and continuing uncertainty in Congress about the future of the law." Insurers "have defended the rate increases, saying they were unavoidable," given that after the failure of the latest Senate effort to repeal the ACA, "insurers still have no commitment about whether the government will continue to allocate millions of dollars in critical financing."
The Los Angeles Times  (10/3, Sisson) reports that President Trump's threats to eliminate ACA subsidy payments to insurers is contributing to the high premiums the companies are demanding for next year. The article says California's health insurance commissioner, Dave Jones, is making no effort "to sugarcoat the effect that so much heated rhetoric has had on the task of getting insurance companies to offer affordable rates to consumers, especially in the private health insurance market now dominated by the Covered California health insurance exchange." He said, "The degree of uncertainty and instability that the Trump administration has injected into the market this year cannot be understated."
Legislation and Policy
Several States Could Soon Run Out Of Funding If Congress Fails To Reauthorize CHIP.
The New York Times  (10/3, Pear, Subscription Publication) reports that nationwide, "officials are preparing for the worst as lawmakers in Washington struggle to find money" for the Children's Health Insurance Program, which lost its spending authority on Sunday. Federal officials on Monday "approved a $3.6 million emergency infusion for Minnesota" after its Human Services Department head said pregnant women and some children were at risk of losing CHIP coverage, and Utah has requested authority to "eliminate eligibility and services under CHIP" should the state lack funding to continue coverage. The article says congressional leaders have "known for two years" that funding would expire this fall. On Wednesday, two congressional committees are "tentatively scheduled to vote on legislation" to fund the program for another five years. According to the Medicaid and CHIP Payment and Access Commission, funding will run out for 27 states by March 2018.
Proposed House GOP Bill Would Provide CHIP Funding For The Next Five Years. The AP  (10/3, Fram) reports the Children's Health Insurance Program, which "provides health insurance for 8.9 million low-income children, would get five more years of funding under legislation Republicans plan to push through a House committee this week." Under the proposal, states would receive $120 billion, but the additional funds provided by the Affordable Care Act would be discontinued. Funding for CHIP expired on September 30, when the federal government's 2017 fiscal year ended. The article says that while "no states are expected to immediately run out of money, some are preparing initial steps to wind down their programs amid uncertainty over what Congress will do." The piece adds that there is bipartisan support for CHIP funding, "but Democrats were opposing cuts in other health spending that Republicans have proposed to help pay for the extension." The House Energy and Commerce Committee will vote on the bill on Wednesday.
Reuters  (10/3, Cornwell) reports that the proposed bill also includes $1 billion for Puerto Rico's Medicaid program. The article says Puerto Rico, "hard-hit by Hurricane Maria, already had faced a drop-off of Medicaid funding at the end of the year."
The Hill  (10/3, Weixel) reports that this "is the first Republican request to direct extra Medicaid money to Puerto Rico in the wake of Hurricane Maria. The island is still trying to deal with the severe damage it received from the storm." Puerto Rico was already facing a shortfall of $6.5 billion because extra Medicaid funding provided by the ACA expired on September 30.
Bipartisan Deal Would Provide Two Years Of ACA Subsidy Payments To Insurers.
The Hill  (10/3, Weixel) reports GOP senators "are willing to provide insurers with two years of ObamaCare subsidies under a bipartisan market stabilization bill, according to the Senate Health Committee chairman." Sen. Lamar Alexander (R-TN) explained that "continuing cost-sharing reduction subsidies for two years is a key part of the stabilization package he is trying to negotiate with Sen. Patty Murray (D-WA)."
The Washington Examiner  (10/3, King) reports that Alexander was scheduled to discuss the deal during a caucus lunch on Tuesday. The article says conservative lawmakers want any bipartisan agreement "to stabilize Obamacare's markets to include flexibility on the law's requirement that people buy insurance or pay a penalty."
Public Health and Private Healthcare Systems
Minnesota Governor Presses Federal Officials For MinnesotaCare Funding.
The Minneapolis Star Tribune  (9/28, Howatt) reports that Minnesota Gov. Mark Dayton "renewed efforts Tuesday to reverse a decision by federal health officials" to cut funding for MinnesotaCare in conjunction with their approval of a state reinsurance program. The move could cost the state $369 million a year. Dayton's letter to "top health regulators in Washington, D.C.," included a memo from his general counsel, Kimberly Holmes, "which argued that federal regulators were relying on a narrow reading of federal rules and that 'Minnesota should be allowed to accept the reinsurance program without harming MinnesotaCare.'"
Maine Small Business Coalition Endorses Plan To Expand Medicaid.
The Portland (ME) Press Herald  (10/3, Lawlor) reports about "150 small business owners aligned with a liberal advocacy group have thrown their support behind the Nov. 7 referendum to expand Medicaid in Maine." On Tuesday, the Maine Small Business Coalition said it is endorsing Question 2 on the ballot. The article adds that the businesses are "closely aligned with the Maine People's Alliance, a progressive group that helped to gather the voter signatures to bring the proposal to referendum."
Blue Cross Announces Decrease In Arizona Health Premium Rates In 2018.
The AP  (10/3, Christie) reports Blue Cross Blue Shield of Arizona announced that it will decrease rates by around 1 percent across all of its individual plans in 2018. The decision comes after Blue Cross initially proposed an increase of 7.2 percent in July. Jeff Stelnik, its Senior Vice President of Strategy, Sales and Marketing, said, "There still continues to be uncertainty in the marketplace, we still continue to be concerned by that uncertainty," but cited improved profitability and the assumption that the US government will continue paying cost sharing reductions for the change. The AP adds that the "decision by Blue Cross ends several years of steep price increases by insurers in Arizona that struggled to adjust to the new marketplace put in place by the Affordable Care Act."
Virginia Anthem Says No To Hospital MRIs, CTs, Other Scans In 2018.
Anthem, Virginia's largest insurer, "plans a big change in where patients can go for imaging services like MRIs, CTs and other scans for 2018," the Newport News (VA) Daily Press  (10/3, Canty, Subscription Publication) reports. "Instead of getting scans at hospitals and hospital-affiliated outpatient offices," the article explains, "Anthem will only pay for scans done at independent facilities as a cost-cutting measure, the insurer said in a question-and-answer brochure about the practice." A spokesperson for Anthem Virginia said the policy will be in place by March 2018.
Group Says Michigan Auto Insurance Proposal Would Raise Medicaid Costs.
The Detroit News  (10/3, Oosting) reports, "A new bipartisan auto insurance reform plan backed by Detroit Mayor Mike Duggan and House Speaker Tom Leonard would reduce motorist premiums but shift significant health care costs onto Medicaid," according to a new analysis conducted by non-partisan House Fiscal Agency. The group is predicting that the plan would raise Medicaid costs "by $10 million in the first year of implementation, and $150 million a year within a decade." The piece explains that this proposal "would allow motorists to purchase reduced-coverage policies with a $250,000 or $500,000 cap on personal injury protection benefits."