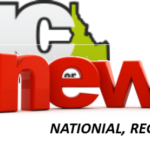 Leading the News
Congress Allows CHIP To Expire.
The Washington Post  (10/1, Strauss) reports that "Congress just allowed the Children's Health Insurance Program, which provided low-cost health insurance to 9 million children, to expire." If Congress fails to act to restore the program, many children will be unable to get routine checkups, immunizations, prescriptions, doctor visits, dental and vision care, inpatient and outpatient care, laboratory and x-ray services, and emergency services. The Post adds that states still have some CHIP money remaining, but several states and DC are expected to run out of funds by the end of this year.
The Hill  (10/1, Carter) reports the vast majority of states will run out of funding by March, according to a July report from the Medicaid and CHIP Payment and Access Commission. The Hill adds that a spokesperson for the House Energy and Commerce Committee said bipartisan negotiations continue on a bill to reauthorize CHIP combined with funding for community health centers.
Legislation and Policy
NYTimes: A Bipartisan Healthcare Deal Is Possible.
The New York Times  (10/2, Board, Subscription Publication) editorializes that the negotiations between Sens. Lamar Alexander (R-TN) and Patty Murray (D-WA) have resumed and that they "hope to offer Congress a way out of the morass with a modest bill that could help strengthen the A.C.A.'s individual insurance markets, which are used by about 10 million people, without overhauling the whole system in ways that could deprive millions of people of subsidized care." The Times says, "Any deal will involve compromise." The column recommends, "All things considered, Republicans should make a deal."
Opinion: Public Health Insurance Option Could Improve Private Sector. Seema Jayachandran wrote in the New York Times  (9/29, Jayachandran, Subscription Publication) that a public health insurance option could have the effect of forcing the private sector "to improve its game to retain customers, so more people benefit than just those who directly use the public services." Jayachandran analogizes the effects of adding public insurance to a welfare program in India where private employers began paying higher wages once welfare recipients could earn a welfare-level wage by working on infrastructure projects. He also compares it to a program in Mexico where the government trucked staple foods into remote villages and found that the local grocery stores decreased food prices when faced with government competition. He concludes, "If the same thing happens with health insurance in the United States, a public option might help millions of people who don't end up buying it."
Oklahoma Insurance Commissioner Withdraws Request For Federal Waiver.
The Washington Examiner  (9/29, King) reported Oklahoma Insurance Commissioner Terry Cline wrote a letter to the Department of Health and Human Services withdrawing the state's request for a federal waiver, because HHS had taken too long to respond. The article reports that the Oklahoma state government and the federal government had "reached an agreement that the waiver would be approved" on September 25, but the waiver was not approved.
The Hill  (9/29, Bowden) reported that the letter said in part, "The lack of timely waiver approval will prevent thousands of Oklahomans from realizing the benefits of significantly lower insurance premiums in 2018."
Public Health and Private Healthcare Systems
Advocacy Group To File For Utah Ballot Initiative To Expand Medicaid.
The Deseret (UT) News  (9/29, Lockhart) reports a group called Utah Decides Healthcare will file today for the state to decide via ballot initiative whether to expand Medicaid. Under the proposal, the state would increase their sales tax to pay for the expansion. The article mentions that the American Academy of Pediatrics' Utah chapter is among the organizations that supports the initiative. The AP  (9/29, Price) reported the initiative would increase the state's sales tax to pay for the state's portion of the expansion.
The Salt Lake (UT) Tribune  (9/29, Gifford, Anderson) reported that "if Lt. Gov. Spencer Cox approves the initiative's wording, the campaign must hold seven public hearings across the state and collect more than 113,000 signatures from registered voters to earn a spot on the November 2018 ballot."
The Ogden (UT) Standard-Examiner  (10/1, McKitrick) also covers the story.
Opinion: Utah Should Expand Medicaid. Utah state Senator Brian Shiozawa (R) wrote in an opinion piece in the Salt Lake (UT) Tribune  (9/30) that Utah needs to expand Medicaid to better serve some of the state's most vulnerable residents. Shiozawa argues that the state should expand Medicaid to "provide vital health insurance to thousands of the uninsured." Shiozawa mentions that the state has a pending waiver request with the Department of Health and Human Services.
Hawaii Submits Medicaid Waiver Request Seeking Federal Reimbursement For Costs Of Housing Homeless.
Modern Healthcare  (9/29, Dickson, Subscription Publication) reports Hawaii has submitted a Medicaid waiver request to the Centers for Medicare and Medicaid Services requesting federal funding to cover the costs of providing housing to homeless people in order to improve their health. The state wants to use federal funding "to appoint state employees to help people find housing and provide moving assistance to those beneficiaries."
Americans Facing Premium Increases Under ACA.
The Los Angeles Times  (9/29, Levey) reported on consumers who buy health insurance through the individual marketplace who have seen premium increases. The piece profiles a retired couple in their late 50s in Denver, Jim Hansen and his wife, who have seen their annual premiums triple since 2015, and whose incomes are too high to qualify for subsidies to help counter the increases. The article mentions that "most state regulators, insurers, consumer advocates and others say Congress and the Trump administration could slow rate hikes for people like Hansen with a few basic steps," including enforcing the individual mandate, provide funding to insurers for high-cost patients and consumer who cannot pay out-of-pocket costs, and "aggressively working to get more people to sign up for health plans."
Minnesotans Faced With "Narrow Networks" On Individual Market Insurance Plans.
The Minneapolis Star Tribune  (10/1, Snowbeck) reports that the 170,000 Minnesotans who buy insurance on the individual market encounter "narrow networks" as a "prominent cost-control tool for insurers in individual markets," where not all hospitals and physicians are in their networks. The article says "Minnesota is the land of narrow networks" since 45 percent of the plans sold on the ACA exchanges in Minnesota have "an narrow network of doctors and hospitals," compared to 21 percent nationally. Minnesota insurers for the first time in 2018 will have to comply with a new law that "requires them to offer at least one individual health plan with a provider network that includes in-network access to more than one health care provider system."
HHS Withdraws From Meetings To Promote Enrollment In Federal Exchange In Mississippi.
The AP  (9/30, Amy) reported the Department of Health and Human Services has "pulled out of meetings around" Mississippi that were "organized by the Mississippi Health Advocacy Program" designed to increase enrollment in health plans sold on the federal exchange. HHS press secretary Caitlin Oakley said in a statement, "As Obamacare continues to collapse, HHS is carefully evaluating how we can best serve the American people who continue to be harmed by Obamacare's failures."
Anthem, Hartford HealthCare Fail To Reach Agreement On New Contract.
The Connecticut Mirror  (10/1, Rigg) reports that Hartford HealthCare and Anthem Blue Cross Blue Shield's three-year contract ended Saturday and the two sides have not come to a new agreement. The result is that approximately 60,000 people will have to pay higher out-of-pocket costs to use Hartford Healthcare hospitals, employed physicians, and ancillary providers. Hartford HealthCare's statement said that it "worked very hard to avoid this outcome, and we will continue to pursue a resolution with Anthem." Anthem said Hartford Healthcare sought "a rate increase that is two to three times the rate of inflation, and that is not acceptable to us, and not acceptable to our members."
Three Insurers Plan To Continue Offering Health Coverage For Tennessee On Federal Exchange.
The AP  (9/29) reported three insurance companies signed agreements to sell plans for Tennessee residents through the federal exchange next year. BlueCross BlueShield of Tennessee, Cigna and Oscar Health are scheduled to introduce their plans during the Tennessee Department of Commerce and Insurance's annual public meeting on Thursday in Nashville. The department's Commissioner Julie Mix McPeak is the president-elect of the National Association of Insurance Commissioner and she sent a letter on the group's behalf on Friday urging congressional action to stabilize healthcare markets.
Richmond Residents Will Have Just One Insurer On The Individual Marketplace. The Richmond (VA) Times-Dispatch  (9/30, O'Connor) reported that there is only one insurer planning to offer plans in the Richmond, Virginia area next year, Cigna, after the two largest plans on the exchange, Aetna and Anthem, chose not to sell plans on the marketplace next year. Around 51,000 residents of the Richmond area get their insurance from the exchange. Cigna's premiums will increase an average of 50 percent next year. Cigna "historically has contracted exclusively with HCA Virginia," so patients who sign up for the plans may not have access to "two of the three largest healthcare providers in the region, Bon Secours and VCU Health."
Also in the News
HHS Secretary Tom Price Resigns.
On its front page, the New York Times  (9/29, A1, Baker, Thrush, Haberman, Subscription Publication) reported that HHS Secretary Tom Price "resigned under pressure on Friday after racking up at least $400,000 in travel bills for chartered flights and undermining President Trump's promise to drain the swamp of a corrupt and entitled capital." The article said Price had already earned Trump's displeasure because Republicans had failed to repeal the Affordable Care after months of trying.
The Washington Post  (9/29, A1, Eilperin, Goldstein, Wagner) reported on its front page that Price resigned "amid sharp criticism of his extensive use of taxpayer-funded charter flights, the White House said." The article added that Price stated in his resignation letter that "he regretted 'that the recent events have created a distraction' from the administration's objectives." The White House said that Don J. Wright, acting assistant secretary for health and director of the Office of Disease Prevention and Health Promotion, would be acting HHS Secretary. The piece noted that it remains to be seen who will replace Price, because while CMS Administrator Seema Verma and FDA Commissioner Scott Gottlieb "are well-liked and respected within the White House," they lack "the kind of political experience that many previous secretaries had before taking of the post."