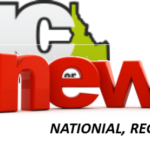 Leading the News
Passage Of ACA Repeal Bill In Doubt As Collins Announces Opposition.
On its front page, the New York Times  (9/25, A1, Kaplan, Subscription Publication) reports that on Monday, Sen. Susan Collins (R-ME) said "she would oppose the latest plan to repeal and replace the Affordable Care Act, leaving Republican leaders clearly short of the votes they need for passage." The Times says this was a "possibly fatal blow to the party's seven-year quest to dismantle the health law."
The Washington Post  (9/25, A1, Sullivan, Cunningham, Phillip) reports on its front page that Senate Republicans' latest effort to repeal the ACA "collapsed" on Monday when Collins made her announcement. The article says although one top GOP senator "held out the possibility that the Senate might still vote on the bill, others accepted the reality that the push had sputtered out" after Collins made a formal statement. The piece adds that this was "a massive setback" for President Trump and Senate Majority Leader Mitch McConnell (R-KY), who were still attempting to garner more support for the bill.
USA Today  (9/25, Collins) reports that with Collins' announcement, the latest ACA repeal bill is "essentially...dead." Collins joins Sens. John McCain (R-AZ), Ted Cruz (R-TX) and Rand Paul (R-KY) in opposing the measure.
The Wall Street Journal  (9/25, A1, Armour, Peterson, Subscription Publication) reports in a front-page article that the bill suffered what is probably a deadly blow on Monday. Since no Democrats are expected to vote for the measure, Senate Republicans could afford to lose only two votes and still be able to pass the measure. Now, it remains unclear if the sponsors will be able to proceed.
CBO Says "Millions" Would Lose Insurance Coverage Under Graham-Cassidy. CNN  (9/25, Fox) reports on its website that the Congressional Budget Office released a "preliminary" report on the Senate Republicans' Graham-Cassidy healthcare bill. The CBO's report says that between 2017 and 2026, "the legislation would reduce the on-budget deficit by at least $133 billion and result in millions fewer people with comprehensive health insurance that covers high-cost medical events." This score was based on the original version of the bill, which does not take into account revisions made on Sunday night. The CBO advised that it would not be able to prepare a complete score of the legislation in terms of its effect on the deficit, health insurance coverage, or premiums "for at least several weeks."
Public Health and Private Healthcare Systems
CHIP Funding Is Set To Expire On September 30.
In an over 3,500-word article, Roll Call  (9/25, Adams) reports that current federal funding for CHIP is set to expire on Sept. 30, and "Congress has not yet acted to renew federal funding for the 8.9 million children and women served by" the program. The article explains that many states are urging Congress to renew funding for the program, while also preparing for the possibility that funding will not be renewed before the deadline. Minnesota may run out of funding "by the end of" this month, and "nine other states are projected to face a shortfall by the end of the year."
Also in the News
NYTimes Analysis: Coupons For Brand-Name Prescriptions In Fact Contribute To Higher Costs.
The New York Times  (9/25, Frakt, Subscription Publication) reports in an analysis that some patients who receive coupons to lower the cost of brand-name prescription medications "may be playing a role in pushing up drug spending and premiums for others" when drugs purchased with coupons cost more than generic treatments that have an overall lower cost. Since "generics are still a better deal" for insurers, "encouraging patients to switch from generic to brand drugs" makes "coupons effectively impose higher costs on insurers," which results in higher premiums. The Times concludes that "in the long term, encouraging consumers to use generic drugs when available – which is what insurers are trying to do – would reduce drug spending and premiums for everyone."
Survey: Trust In Health Insurers Hits New Low.
Modern Healthcare  (9/25, Livingston, Subscription Publication) reports that healthcare marketing agency ReviveHealth's Trust Index report was released on Monday. The annual survey measures trust "based on how honest, reliable and fair health system executives, physicians and consumers consider health insurers." This year's survey shows health system executives' and physicians' trust in health insurers has sunk to an all-time low. The executives' trust in insurers fell from a score of 54.1 in 2016 to 52 out of 100 this year, while physicians' trust was "essentially unchanged from last year." Consumers scored health insurers at 69, far below their trust of hospitals, 74.2, and physicians, 79.3.