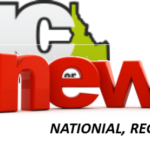 Leading the News
Sens. Cassidy, Graham To Release Revised Version Of Bill Today.
The Washington Post  (9/24, A1, Sullivan, Cunningham, Phillip) reports on its front page that Sens. Bill Cassidy (R-LA) and Lindsey Graham (R-SC) plan to release a "revised version" of their bill today, which would give certain states represented by Republican Senators who have expressed opposition to the bill additional funding.
The AP  (9/25, Fram) reports that Republicans were adding $14.5 billion in additional funding to the bill. Matt House, a spokesman for Senate Minority Leader Chuck Schumer (D-NY), said the figures were misleading because they do not include Medicaid cuts from per-person spending caps, and the measure would "throw our health insurance system into chaos."
The Hill  (9/24, Sullivan) reports that the changes could result in a three percent increase in funding for Alaska, a 43 percent increase in Maine, and a 14 percent increase for Arizona.
Graham-Cassidy Bill Would Decrease Number Of Americans With Insurance By At Least 21 Million, Report Estimates. Bloomberg News  (9/22, Edney) reported the number of Americans with health insurance would decrease by at least 21 million from 2020 to 2026 under the Graham-Cassidy bill, according to a report from the Brookings Institution. The report concluded that the figure "likely underestimates the reductions in insurance coverage," because the report doesn't account for potential difficulties that states may face under the bill. Also covering the story were The Hill  (9/22, Hellmann) and Vox  (9/22, Scott).
Public Health and Private Healthcare Systems
Federal Exchange To Be Shut Down For Twelve Hours Nearly Every Sunday Of Open Enrollment Period.
The Wall Street Journal  (9/23, Hackman, Subscription Publication) reported that the federal government intends to deactivate healthcare.gov, its Affordable Care Act enrollment website, from 12:00 a.m. through 12:00 p.m. on all but one Sunday during this year's open enrollment period. The Centers for Medicare and Medicaid Services said the outages are necessary to conduct website maintenance.
The Hill  (9/22, Carter) reported that only "one Sunday, Dec. 10, won't see a shutdown" during the Nov. 1 to Dec. 15 ACA enrollment window. The Hill quoted a CMS spokesperson as saying, "Maintenance outages are regularly scheduled on HealthCare.gov every year during open enrollment. This year is no different." The spokesperson added that "system downtime is planned for the lowest-traffic time periods on HealthCare.gov including Sunday evenings and overnight."
Anthem Predicts High Prescription Costs, More Sick Beneficiaries Will Lead To 35 Percent Rate Increase In California.
The California Healthline  (9/24, Terhune) reports insurer Anthem Blue Cross predicts its prescription medication costs will increase by 30 percent in 2018, an amount "nearly double the estimates" of insurers Blue Shield of California and Health Net, who have each projected costs will rise by 16.4 and 15 percent, respectively. The insurer has proposed a 35 percent increase for nearly 135,000 consumers who hold their own insurance both on and off the Covered California exchange, marking the "largest increase statewide." The company cited uncertainty in the market for its projections, adding that declining enrollment in the individual market could lead to higher costs for policyholders with more severe illnesses.
North Carolina Health Systems Move Ahead With Statewide Medicaid Plans.
The Winston-Salem (NC) Journal  (9/25, Craver) reports that a coalition of 11 North Carolina healthcare systems are forging ahead with their plans to establish a statewide not-for-profit plan to provide healthcare through Medicaid, even though the state is still awaiting federal approval on its waiver from the Centers for Medicare and Medicaid Services and the Department of Health and Human Services. The North Carolina Provider Owned Plans launched a bid in March 2016 to become one of three statewide plans for Medicaid recipients. State Rep. Donny Lambeth (R), the main author of the Medicaid reform legislation, said, "It seems very odd to me that the Trump administration wants to give flexibility to states to do positive and innovative Medicaid, but we get no word or feedback from CMS."
Rhode Island's Medicaid Insurance Plans Get High Marks From Rating Agency.
The Providence (RI) Journal  (9/22, Bogdan) reported that Rhode Island's three Medicaid health insurance plans received some of the highest ratings in a study by the National Committee for Quality Assurance. UnitedHealthcare Community Plan and Neighborhood Health Plan of Rhode Island each received a score of 4.5 out of five on consumer satisfaction, prevention, and treatment. Tufts Health Plan is new to Rhode Island this year, but Tufts' Massachusetts plan also received a 4.5. Of the 300 plans, only 10 received a score of 4.5 and just one received a 5.0.