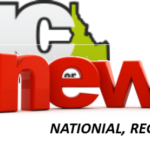 Leading the News
States That Expanded Medicaid Could Lose $180 Billion Under Latest ACA Repeal Bill, Analysis Indicates.
The Washington Post  (9/21, Goldstein) reports that according to an analysis conducted by the Kaiser Family Foundation, the Cassidy-Graham ACA repeal "bill would slash federal spending on health coverage and cause most states to lose billions of dollars in such aid." Data show the legislation would reduce "federal spending on health insurance by an average of 11 percent between 2020 and 2026 in the 31 states, plus the District of Columbia, that have expanded their Medicaid programs under the law." In contrast, states which refused to expand Medicaid would see average increases of 12 percent. This means states which "kept their Medicaid programs small would receive an extra $73 billion, while the federal money to the Medicaid expansion states would be cut by a total of $180 billion."
Bloomberg News  (9/21, Edney) reports that overall federal spending on healthcare would drop by $107 billion from 2020 to 2026. The article adds that the cuts seem "even larger when the bill's conversion of traditional Medicaid funding into a per-person allotment is factored in, rising to $160 billion."
On its website, ABC News  (9/21, McGraw, Parks) reports Graham's and Cassidy's bill "works by redistributing federal funds that would have been used for Medicaid expansion or insurance subsidies." The funds would be allocated as block grants, which Republicans argue "would give states enormous discretion on how to provide coverage." However, the article says the Kaiser analysis indicates the redistribution of funds would be unequal. The article says blue states such as New York could lose about 35 percent of its federal funding for healthcare, while Mississippi "could see a whopping 148 percent gain in federal funding under Graham-Cassidy."
State Medicaid Directors Express Opposition To Latest ACA Repeal Bill. The Washington Examiner  (9/21, King) reports state Medicaid directors have voiced opposition to "a Republican Obamacare overhaul bill that would greatly restructure the federal-state healthcare program for the poor in their jurisdictions." On Thursday, the National Association of Medicaid Directors said the measure "would impose significant challenges to states, chiefly that they would shoulder too much risk under the legislation." The article says this "group is the latest stakeholder to oppose the measure, joining doctors, insurer and hospital groups skeptical of what is considered by Republicans their last chance to overhaul Obamacare."
The Hill  (9/21, Hellmann) reports that the letter also says, "Taken together, the per-capita caps and the envisioned block grant would constitute the largest intergovernmental transfer of financial risk from the federal government to the states in our country's history."
Insurers Scrambling To Keep Up With ACA Drama. The Hill  (9/21, Roubein) reports that insurance companies were "blindsided" by the Senate Republicans' decision to abandon bipartisan talks and to forge ahead on repeal legislation, and that they "are scrambling to figure out how to move forward." The Centers for Medicare and Medicaid Services' deadline to finalize premium rates was Wednesday, and insurers have until September 27 to execute contracts with healthcare.gov to sell plans on the exchange. Senior manager with the consulting firm Avalere Health Chris Sloan explained, "If I was an insurer my biggest concern right now about 2018 – I've already submitted my rates, that process is basically done – would be that October or November or December or January, the administration stops paying the CSRs and I'm locked in, and I don't have an opportunity to adjust my rates, and I'm basically locked in for a year not receiving any of those funds."
Public Health and Private Healthcare Systems
Anthem Forecasts Increased Drug Costs To Justify 35 Percent Rate Hike In California.
The Los Angeles Times  (9/21, Terhune) reports that the nation's second-largest insurer, Anthem, predicts a 30 percent increase in prescription drug costs in California in order to justify rate increases of 35 percent, according to its recent filings with the California Department of Managed Care. The department "said it is scrutinizing Anthem's 'underlying medical costs and trends,'" and observers say the prediction "does seem high." Anthem explained that it has experienced increasing "utilization" as well as prices, and the rate hikes come as the company is withdrawing from several California counties' exchange markets. Two other large insurers, Blue Cross of California and Health Net, forecast drug cost increases of 16.4 percent and 15 percent, respectively.
Two House Democrats Call For Extended Open Enrollment Period For Medicare Advantage, Federal Exchange Plans To Help Those Affected By Hurricanes.
The Hill  (9/21, Greenwood) reports Reps. Richard Neal (D-MA) and Frank Pallone Jr. (D-NJ) are calling for an extension of this year's open enrollment period for Medicare Advantage plans, as well as plans sold on the federal ACA exchange, in order to aid people affected by recent hurricanes. Neal and Pallone wrote a letter to Secretary of Health and Human Services Tom Price, saying, "During this period of response and recovery, HHS should allow residents of affected states and territories additional leeway for both of the upcoming enrollment seasons." The article points out that the Trump Administration cut the enrollment period for health plans sold on the federal ACA exchange. The Washington Examiner  (9/21, Leonard) also covers the story.
Medicaid Reimbursements Delayed By Colorado's New System.
The Denver Post  (9/21, Brown) reports Colorado hospitals "are waiting on millions of dollars in reimbursements" due to problems with state Medicaid department's "new technology system." The delay is sufficiently long that physicians are seeking to be reimbursed for the "interest they've incurred taking out loans to keep their practices open." The system went online March 1, "resulting in havoc for hundreds of providers whose claims were rejected for coding errors and 'validation' issues."
South Carolina Approves 31% Increase In Premiums For Plans Sold On State's Exchange.
The Charlotte (NC) Observer  (9/21, Cope) reports that South Carolina's Insurance Department approved a 31.3 percent increase in insurance premiums for the 200,000 residents who get their insurance through the state's ACA exchange. BlueCross and BlueShield of South Carolina, the only insurer on the state's exchange, requested a 33.4 percent hike because premiums "did not cover claims paid, administrative costs, commissions, taxes and fees." South Carolina Department of Insurance Commissioner Ray Farmer attributed 20 percent of the 31 percent approved increase to the uncertainty surrounding a "cost sharing reduction" subsidy from the federal government.
The Charleston (SC) Post and Courier  (9/21, Sausser) reports that a spokeswoman from BlueCross BlueShield of South Carolina Patti Embry-Tautenhan said that most people who get their insurance on the exchange will only end up paying about $10 more per month next year because of the significant subsidies most members qualify for based on their income.
Premature Births Cost US Employer-Based Health Plans Billions Each Year, Study Says.
HealthDay  (9/21, Preidt) reports, "Premature births cost US employer-sponsored health plans billions of dollars a year," researchers found. The findings were published online in Pediatrics.