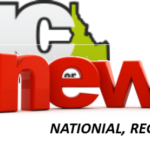 Leading the News
Senate Committee Begins Hearings About How To Shore Up ACA Marketplaces.
The Washington Post  (9/6, Goldstein, Eilperin) reports that on Wednesday, Sen. Lamar Alexander (R-TN), chairman of the Senate Health, Education, Labor and Pensions Committee, said he is attempting "to forge a modest, bipartisan plan by the end of next week to strengthen the Affordable Care Act marketplaces." He described the proposal as a "small, limited bipartisan step on health insurance." Alexander also urged the Trump Administration to guarantee "funding through 2018 for cost-sharing payments to ACA health plans to offset a requirement in the law that insurers give lower-income customers discounts on deductibles and other out-of-pocket expenses."
The New York Times  (9/6, Pear, Subscription Publication) adds that the senior Democrat on the panel, Senator Patty Murray (D-WA), said, "Threading this needle won't be easy. But I do believe an agreement that protects patients and families from higher costs and uncertainty, and maintains the guardrails in our current health care system, is possible."
USA Today  (9/6, Collins) reports that the HELP committee "decided to hold the hearings on stabilizing the individual market after" Senate Republicans failed to repeal the ACA. The article says if Congress fails to take action, "millions of Americans may find themselves stuck next year with policies they can't afford – if they are able to buy insurance at all." The piece adds that any changes must be completed quickly since insurers must sign agreements to participate in ACA marketplaces by month's end, unless the Trump Administration decides to extend the deadline.
The AP  (9/6, Fram) reports that lawmakers from both sides of the aisle "serenely" discussed how to lower premiums for ACA plans during the hearing. Senators and state insurance officials "embraced the idea of continuing billions in federal subsidies to insurers for reducing out-of-pocket expenses for millions of people," and lawmakers from both parties supported "proposals to provide money to states to help insurance companies afford to cover customers with serious, costly medical conditions." Nevertheless, there are still differences between lawmakers, such as Republicans' request to "make it easier for insurers to sell policies that might offer skimpier coverage than Obama's statute allows."
Bloomberg News  (9/6) quotes Alexander as saying about the bipartisan effort, "Democrats will have to agree to something – more flexibility for states – that some are reluctant to support. And Republicans will have to agree to something – additional funding through the Affordable Care Act – that some are reluctant to support." The article says this "new, more modest" proposal "is a sharp change of direction after Republicans' efforts to repeal the Affordable Care Act failed earlier this summer."
The Wall Street Journal  (9/6, Hackman, Subscription Publication) reports that if this effort is successful, it will be the first significant bipartisan bill on healthcare after seven years of fighting over the ACA.
State Insurance Regulators, Healthcare Industry Groups Urge Lawmakers To Act Swiftly To Stabilize ACA Exchanges. The Los Angeles Times  (9/6, Levey) reports that on Wednesday, state insurance regulators urged "Congress to help stabilize health insurance markets around the country" as the Senate HELP committee began holding hearings about how to shore up ACA exchanges. State insurance officials from both parties said they want "lawmakers to maintain the federal funding that subsidizes poor customers' deductibles and co-pays, even as the president continues to threaten to withhold that aid." The officials also asked Congress to act quickly to shore up ACA marketplaces because uncertainty will result in significantly higher premiums for 2018.
On its website, Fox News  (9/6, Singman) also reports that insurance regulators and officials from Alaska, Tennessee, Pennsylvania, Oklahoma and Washington state warned about rising premiums for next year. Lori Wing-Heier, Alaska's director of the Division of Insurance, said rates have risen by 203 percent since 2013. Oklahoma Insurance Commissioner John Doak added that "he has been warning about 'spiking rates' for too long and those warnings 'have been ignored at the federal level.'"
The Hill  (9/6, Hellmann) reports that state insurance officials "pleaded" with lawmakers "to quickly act to stabilize the ObamaCare markets, calling for a multiyear extension of key payments to help fund premiums for low-income customers." Tennessee's insurance commissioner Julie Mix McPeak said funding for the cost-sharing reductions "is the single most critical issue that you can address to help stabilize insurance markets for 2018 and potentially bring down costs."
Legislation and Policy
Trump Says Republicans Will Try Healthcare Overhaul Again.
During an event Wednesday in North Dakota that was intended "to be a pitch for tax reform," President Trump promised that Republicans will try again to overhaul the healthcare system, the Washington Examiner  (9/6, Morrongiello) reports. Trump "told the crowd that congressional Republicans are still working to tackle healthcare and may soon try a different approach." Said Trump, "Believe me, we haven't given up on healthcare. We never give up." Referring to the 49-51 vote in July that defeated a Senate Republican measure to repeal the ACA, Trump said, "One vote, think of it. One vote. ... Terrible, terrible situation that took place that night. ... We cannot let that happen again. But we'll get it done one way or another."
McCain Expresses Support For New ACA Repeal Proposal.
The Washington Post  (9/6, Weigel, Sullivan) reports that on Wednesday, Sen. John McCain (R-AZ) told The Hill that he supports a proposal from Sens. Lindsey Graham and Bill Cassidy to "end the ACA's Medicaid expansion and insurance subsidies and instead dole out money to states for whatever health insurance programs they favored." The article says McCain's endorsement of "the bill did not queue it up for a vote." The piece adds that although "Graham and Cassidy began discussing the bill in July, there is no text right now – meaning there's nothing for the Congressional Budget Office to score."
The Hill  (9/6, Sullivan) reports that McCain's endorsement of this "newer version of an" ACA "repeal and replacement bill" provides "some support to the last-ditch effort." He explained that the measure "would convert" ACA "spending into block grants for states."
Massachusetts Senate Preparing Bill To Control The State's Healthcare Costs.
The Boston Globe  (9/6, McCluskey) reports that Massachusetts Senate leaders expect to present a bill in October designed to curb healthcare costs in the state budget and for consumers. State senators are "targeting a long list of complex issues, including prescription drug costs, unnecessary hospital admissions, support services for the chronically ill, and access to mental health services and dental care" in what could be the state's largest healthcare legislation in five years. The senators did not say whether the bill will include Massachusetts Gov. Charlie Baker's (R) proposals to curb Medicaid costs. Any legislation would need approval by the House and the governor.
Dems, Activists Seek To Promote ACA Enrollment On Social Media After Administration Cuts Funding.
The Wall Street Journal  (9/6, Armour, Subscription Publication) reports after HHS said last week that it is slashing funding for ACA enrollment and outreach efforts, Democrats and activists are taking steps to promote the healthcare law on their own, and raise funds for outreach. The article says some 1,500 volunteers are attempting to promote the ACA open enrollment period on social media. The effort is called the Indivisible ACA Signup Project.
Group Launches Campaign To Support Maine Medicaid Expansion Ballot Measure.
The Portland (ME) Press Herald  (9/6, Thistle) reports Mainers for Health Care launched its campaign to win passage of a Nov. 7 ballot measure to expand Medicaid, "setting the stage for what is likely to be a costly and fiercely fought political battle." Robyn Merrill, the executive director of Maine Equal Justice Partners and co-chair of the Mainers for Health Care steering committee, said, "The benefit and the impact goes beyond the 70,000 people who would directly benefit." Merrill added, "We know from research that states that have expanded their Medicaid programs have seen their private insurance markets stabilize or bring down prices."
Public Health and Private Healthcare Systems
Optima Health Announces It Will Exit Virginia Counties, Leaving Many With No Exchange Insurer.
The Wall Street Journal  (9/6, Mathews, Subscription Publication) reports that Optima Health announced that it will scale back the areas in which it will offer individual health insurance plans on the Affordable Care Act marketplace. The exit may leave 48 counties and parts of six more, plus 15 cities, without any exchange insurer in 2018.
The Washington Times  (9/6, Howell) reports that the decision will leave 62,000 Virginians in 63 of the state's 95 counties without an option on the exchange in 2018. Optima said it made its decision because three national insurers – Aetna, Anthem, and UnitedHealthcare – had already withdrawn and because of uncertainty in Washington, D.C. As a result, the article says, Optima chose to remain only in parts of the state with a "specific nonprofit chain of hospitals and doctors, where they feel they can adequately manage consumers' care and resulting costs."
The Hill  (9/6, Weixel) quoted Virginia Gov. Terry McAuliffe (D) on Wednesday saying, "This and other recent departures by insurers are avoidable if the President and Congress would simply follow the law and implement the Affordable Care Act as it is written."
Optima Health To Continue Offering ACA Plans In Hampton Roads, But Will Raise Premiums. The Hampton Roads (VA) Virginian-Pilot  (9/6, Murphy) reports, "Optima Health will remain in the Affordable Care Act marketplace in Hampton Roads and expand its areas of coverage," however, premiums will increase, company officials said on Wednesday. Some 30 percent of the company's ACA customers do not receive subsidies, and for them, premiums will rise by 81 percent. In contrast, premiums will go up by just 1.5 percent per month for those who are eligible for the subsidies.
Anthem To Exit ACA Markets In 61 Kentucky Counties.
Reuters  (9/6, Erman) reports that on Wednesday, Anthem said "it will offer Obamacare plans in only about half of the counties in Kentucky next year, after covering the whole state in 2017." The company intends to "offer the healthcare plans in 59 counties in the state in 2018."
The Hill  (9/6, Weixel) reports that this will leave Kentuckians in many of the remaining 61 counties with only one option for 2018. The article says Anthem "has already announced plans to scale back participation in or leave the Affordable Care Act's (ACA) public exchanges in Indiana, Wisconsin, Missouri, Nevada and Ohio."
Contributor Bruce Japsen writes in a Forbes  (9/6) piece, "The drip, drip, drip of exits by Anthem from providing individual coverage under the Affordable Care Act continued Wednesday when the insurer announced plans to scale back participation on the public exchange in Kentucky." He says the insurance industry has "lobbied for the so-called CSRs to keep their customers from paying 20 to 25% rate increases," however, it seems "Anthem isn't ready to wait to see if Congress funds the CSRs for 2018 and 2019."
The AP  (9/6) and the Washington Examiner  (9/6, King) also cover the story.
Colorado Approves 27 Percent Increase For 2018 Individual Health Insurance Premiums.
The Denver Post  (9/6, Ingold) reports that the Colorado Division of Insurance announced Wednesday that it approved rates proposed by nine insurers "expecting to offer plans both on and off of the state's [ACA] insurance exchange in 2018," averaging a nearly 27 percent premium increase. Breakdowns of rate increases by county are expected later this month. The article notes that regulators negotiated a reduction to Cigna's original request from 41 percent to 31 percent, and additionally lists Anthem's approved rat hike at 30.2 percent.
The Denver Business Journal  (9/6, Sealover, Subscription Publication) and Durango (CO) Herald  (9/6, Shinn) also report.
Pennsylvania Insurance Official Insists ACA "Is Not Collapsing."
The Hill  (9/6, Sullivan) reports that on Wednesday, Teresa Miller, Pennsylvania's acting Human Services secretary and former insurance commissioner, told members of the Senate HELP committee that the ACA "is not collapsing, as some Republicans have argued." She is quoted as saying, "I'm not going to sit here this morning and tell you that the ACA is perfect. ... I think we all know that it's not, but the narrative that the ACA is failing and imploding is just false."
Texas Department Of Insurance Implores Insurers To Relax Restrictions On Coverage For Harvey Victims.
The Houston Chronicle  (9/6, Deam) reports the Texas Department of Insurance is imploring health insurers to relax restrictions on coverage for beneficiaries impacted by Hurricane Harvey who have already sought or may be in need of treatment. The department has recommended insurers "cover out-of-network care...by waiving penalties and restrictions and not denying payments based on whether a doctor or counselor is in network," and is requesting insurers "access care 'without jumping through the standard hoops.'" According to department spokesman Ben Gonzalez, "We're not expecting anyone to do anything wrong. ... We're expecting them to do the right thing."
ACA Co-Op Evergreen Health To Be Liquidated.
Modern Healthcare  (9/6, Livingston, Subscription Publication) reports that Evergreen Health, one of the last remaining ACA co-ops, "is being liquidated after a judge ruled the company is insolvent." Per a court order, Evergreen Health's "insurance policies will be canceled at the end of the month." The article says the co-op's "members will be allowed to choose a new plan during a 30-day special enrollment period that began Sept. 1."
Also in the News
ACA Fails To Offer Parity For Mental Healthcare, Study Concludes.
The Philadelphia Business Journal  (9/6, Subscription Publication) reports a study conducted by researchers at the University of Pennsylvania "found that health insurance plans available in the marketplaces established by the Affordable Care Act offer fewer choices for mental health care compared with primary care." According to the authors, the ACA "doesn't achieve 'parity' for mental health care – the guarantee that these benefits will be covered as fully as other medical benefits."