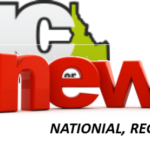 Leading the News
Short-Term Spending Bill Includes Six Years Of Funding For CHIP.
The Washington Post  (1/22, Goldstein) reports that the short-term funding bill that Congress passed on Monday "solves a funding crisis in a public health insurance program for children of working-class families that is popular with Republicans and Democrats alike, but has been ensnared for months in partisan budget fights." The measure includes six years of funding for the Children's Health Insurance Program, "a bipartisan creation that furnishes coverage to nearly 9 million children and 375,000 pregnant women." The article adds that states, which also provide CHIP funding, have been worried about how to keep the programs running without a contribution from the federal government.
Bloomberg News  (1/22, Levingston) reports that CHIP "is poised to end its time in limbo after the Senate voted to end a three-day government shutdown." Federal funding for the program lapsed at the end of the fiscal year. The federal government provided "a short-term patch of about $3 billion," but without permanent funding, "families that rely on it [were] uncertain about its long-term fate."
The Hill  (1/22, Hellmann) reports that months of uncertainty came to an end on Monday when Congress approved CHIP funding for the next six years. The article says that "states have been using unused money from last year to keep their programs going," but "advocates argued that the uncertainty was damaging for families and state governments."
Spending Bill Delays Three ACA Taxes. The New York Times  (1/22, Sanger-Katz, Tankersley, Subscription Publication) reports that the short-term spending bill "contains $31 billion in tax cuts, including a temporary delay in implementing three health care-related taxes." The article says these "taxes were all created as part of the Affordable Care Act, where they were designed to offset the cost of expanding insurance coverage to low- and middle-income Americans." However, "many of them, such as a tax on medical devices, have remained unpopular, and their implementation has been postponed before."
New Stopgap Measure Excludes Medicare Extenders, Community Health Centers, DSH Cut Delays. Modern Healthcare  (1/22, Luthi, Subscription Publication) reports that the three-week stopgap measure to end the government shutdown did not ensure funding for "Medicare extenders" or community health centers, nor did it address planned cuts to Medicaid's disproportionate share hospitals. Sen. Lamar Alexander (R-TN) said Monday that the next stopgap measure on February 8 is likely to contain a healthcare package covering these programs.
Legislation and Policy
CMS Withdraws Plans To Expedite Medicare Coverage For Medical Devices.
Modern Healthcare  (1/22, Dickson, Subscription Publication) reports that the CMS has withdrawn proposed rulemaking that would have established "a new regulatory pathway" to speed the process of "granting Medicare coverage for medical devices." The plans for "expedited coverage of innovative technology" – or EXCITE – were withdrawn from review by the White House's Office of Management and Budget earlier this month after "languishing" for nine months. The proposal was supported by the medical device community that has been frustrated by the "sometimes years long lag between Food and Drug Administration approval and Medicare coverage."
Sens. Collins, Graham Optimistic About Passage Of Bills Which Aim To Stabilize ACA Marketplaces.
The Hill  (1/22, Sullivan) reports that on Monday, Sen. Susan Collins (R-ME) said "she is 'optimistic' that the ObamaCare fixes she is pushing for can still pass, despite the deadline for voting on them having 'slipped.'" She is quoted as saying, "Our negotiations with the House are going very, very well." The article says that last month, Majority Leader Mitch McConnell (R-KY) "gave a commitment to Collins to support the passage of two bills aimed at stabilizing ObamaCare markets and lowering premiums before the end of the year, in exchange for her vote for the tax reform bill."
The Washington Examiner  (1/22, King) reports that Collins and Sen. Lindsey Graham (R-SC) "said that ending the government shutdown could open the door to bringing up bills aimed at stabilizing Obamacare's insurance exchanges by funneling more money to insurers." Graham stated, "My goal is to create a process to get us to yes on a lot of issues. ... I think we are close to getting deals."
Public Health and Private Healthcare Systems
Kentucky To Establish Health Literacy Courses For Recipients To Regain Lost Medicaid Coverage.
The New York Times  (1/22, Frakt, Subscription Publication) reports that after being the first state to implement a work requirement for Medicaid recipients, Kentucky "will be offering a novel way to reactivate your medical coverage: a health or financial literacy course you must pass." The courses would offer a way for people who lose their coverage due to the new work requirement to regain it. The course may include topics such as "household budgeting, opening a checking account, weight management and chronic disease management." While the tests are intended as a "tool" to help recipients improve their health and finances, some say that the concept is reminiscent of "the tests used to impede voting registration of black Americans in the Jim Crow South."
U.S. News & World Report  (1/22, Newman) reports "critics are concerned that achieving health literacy requires an advanced level of literacy and numeracy for complete understanding, which may thwart many recipients from passing the course." Atul Gawande, a surgeon and researcher with the Harvard University T.H. Chan School of Public Health, told the New York Times, "Requiring people to pass a health literacy course to get care...is just expensive, punitive and cruel," and, he added, "It serves no health benefit whatsoever."
Utah Lawmakers May Consider Another Limited Expansion Of Medicaid This Session.
The AP  (1/22, Price) reports Utah passed a limited expansion of Medicaid last year that covered "a sliver of the state's poorest who are homeless or need mental health or substance abuse treatment," and this year, state Rep. Robert Spendlove (R) "is working on legislation that would expand Medicaid up to the federal poverty line." Spendlove said that his proposal would include work requirements as well as spending or enrollment caps.
BCBS Of Minnesota Shifting Back-Office Work To Anthem.
The Minneapolis Star Tribune  (1/22, Snowbeck) reports, "Blue Cross and Blue Shield of Minnesota is shifting back-office work for its management of state public health insurance programs to a subsidiary of Indiana-based Anthem, one of the nation's largest health insurers." Although the company didn't comment on how many jobs could be affected, Blue Cross officials said "it expects to reassign many employees to its Medicare Advantage business and other growing areas of the company." Blue Cross said that it was moving its back-office work "to better serve our Medicaid members now and in the future" and is "limited to our Medicaid business within Minnesota."
Consumer Directed Healthcare News
Out-Of-Pocket Costs Fell Following Implementation Of ACA, But Premiums Also Increased, Study Indicates.
On its website, CNBC  (1/22, Mangan) reports that the implementation of the ACA "was followed by a nearly 12 percent average decrease in out-of-pocket health spending among all Americans in a two-year span – but premiums rose by the same percentage and by a bigger dollar amount," according to a study  published in JAMA Internal Medicine. Data show Americans with the lowest incomes "saw an even bigger plunge in out-of-pocket health spending – 21.4 percent." However, on average, US households experienced "a 12 percent increase in their health-care premiums or monthly charges they pay for insurance coverage."
Also in the News
Small Percentage Of Clinicians See Medicare Pay Increases For Quality Of Patient Care.
Modern Healthcare  (1/22, Dickson, Subscription Publication) reports that only 20,000 of the 1.1 million clinicians who billed Medicare in 2016 will receive a pay bump of 6.6 percent to 19.9 percent under the program's "pay-for-performance" model based on quality metrics in patient care. CMS said in its notice that "the overwhelming majority of clinicians received neutral payment adjustments." While some 300,000 clinicians failed to submit data, the CMS decided not to penalize those groups in order "to smooth the transition to the Merit-based Incentive Payment System, which replaces the modifier program going forward."